From November 3 to February 24. 2023, il·lacions joins lagranja design's 20th anniversary celebrations in presenting 3 new collections plus selected models and prototypes.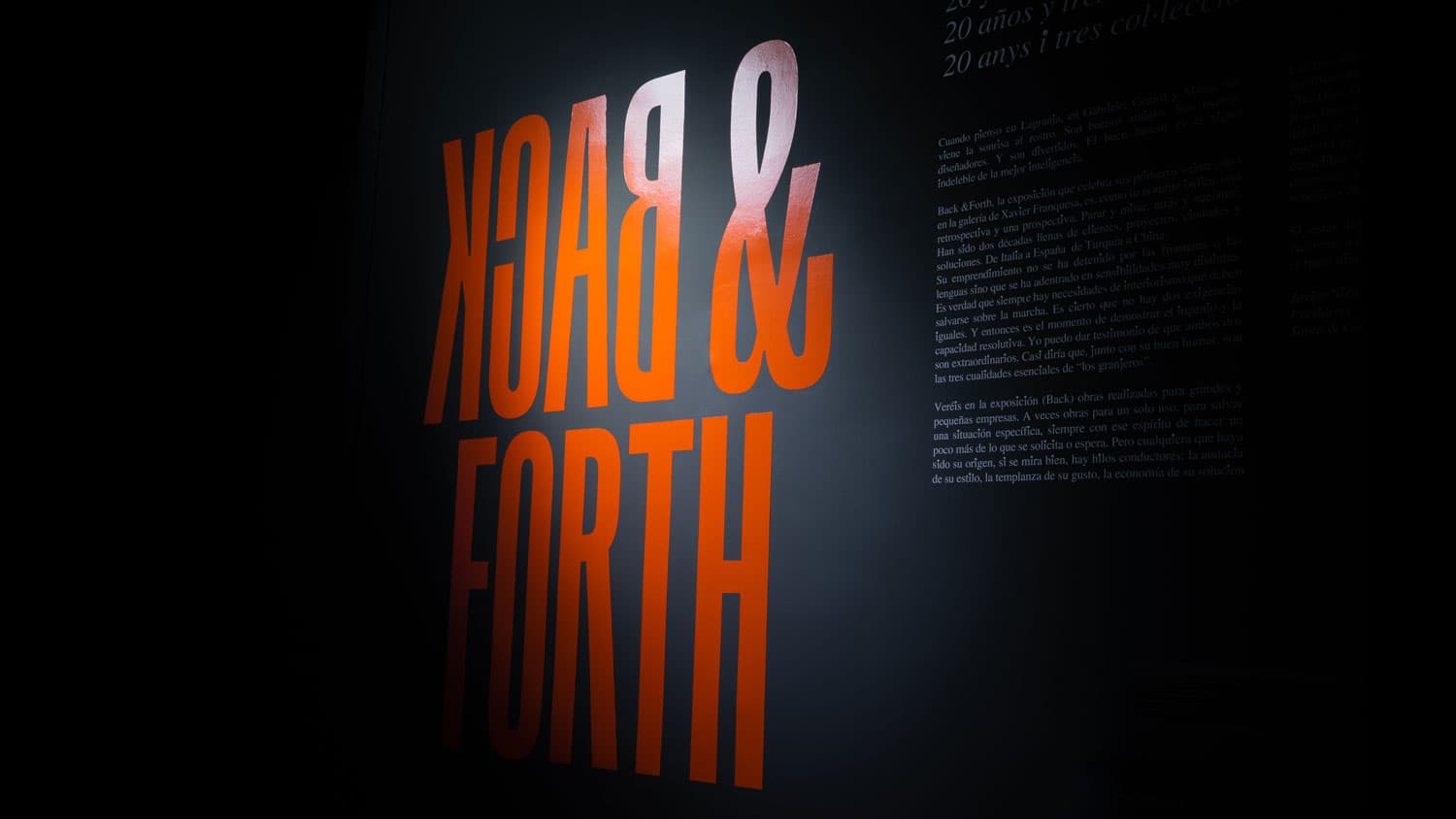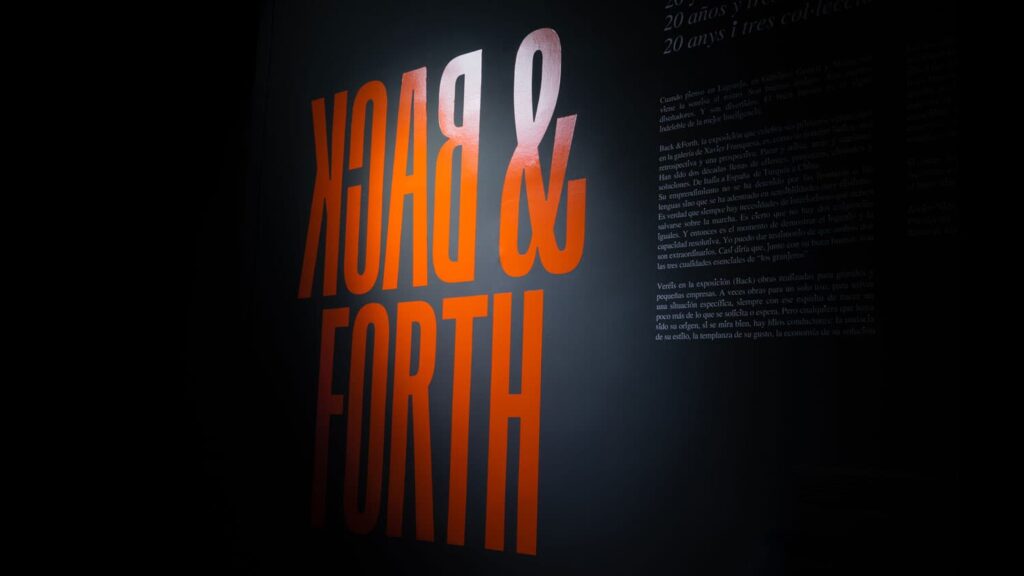 Our past, a pilgrimage that has taken us from the Italian province to the province of the world, arranging and "dressing" spaces in the most disparate places (from Beyoğlu to Kowloon, from Vic to Sentosa), always doing a little more than what is asked of us. Designing objects for top companies and small companies. Even setting up our own pocket publisher. We are not lacking in enthusiasm.
When they say, "Twenty years is nothing" they are right, but they are a long time, so taking some prototypes out of the storage room and showing them was an exciting moment for us. It might even have been fun (hopefully not only for the farmers).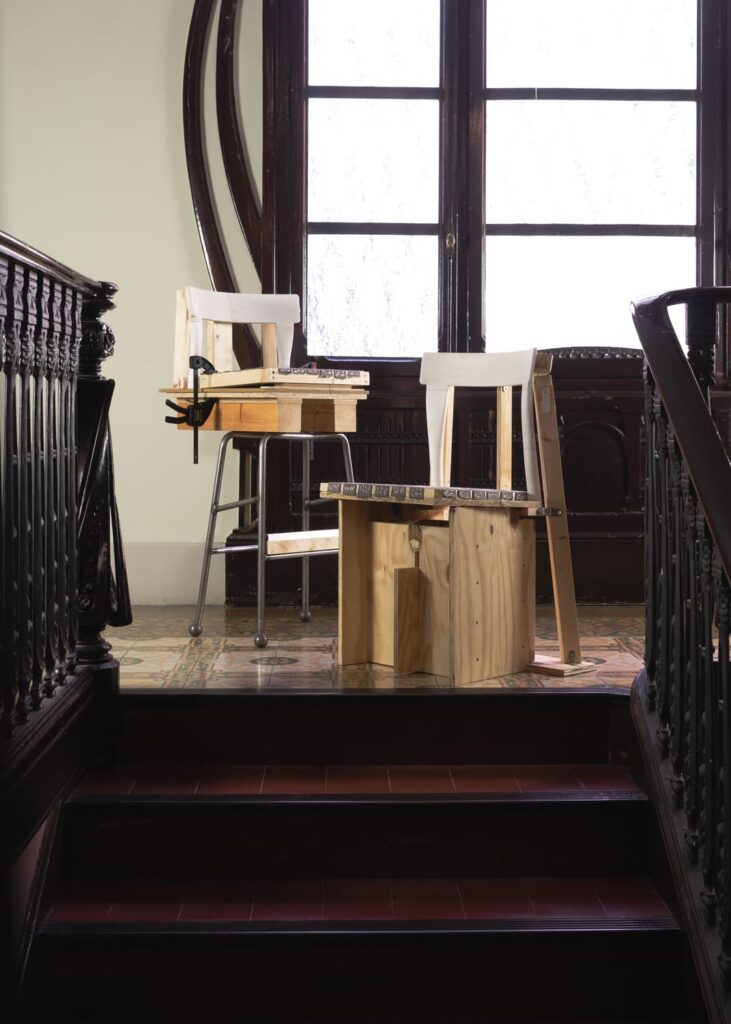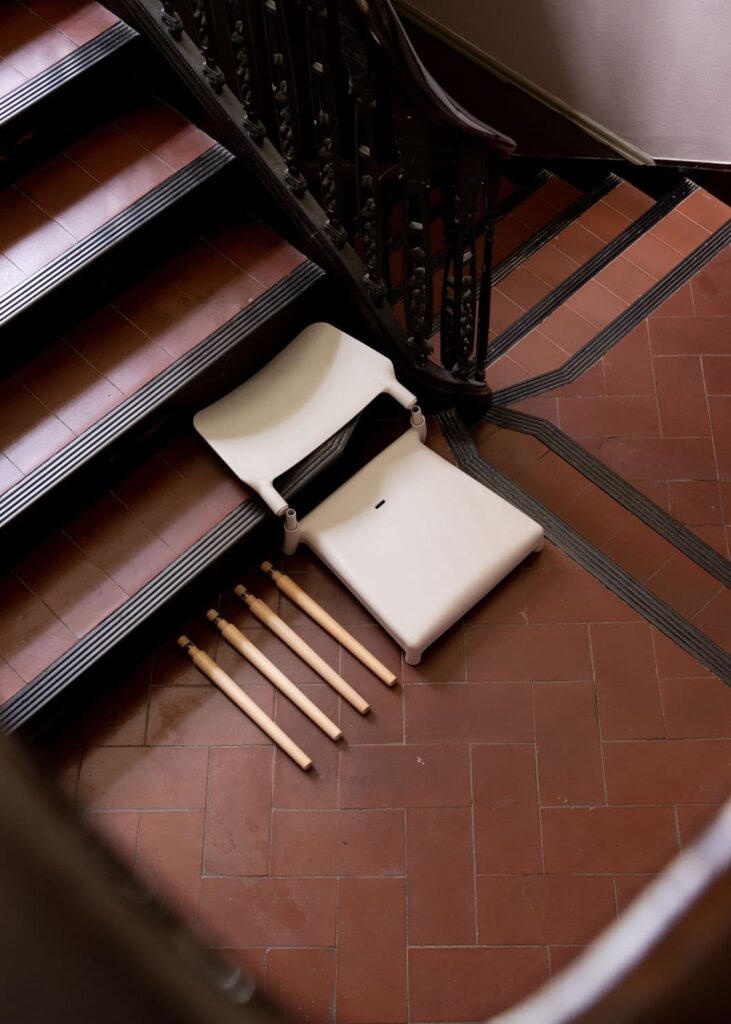 In life, there are always first times and we had to step on the shifting sands of design-art, so we thought it was a good way to celebrate lagranja's 20th anniversary. When Xavi Franquesa gave us the opportunity, we signed up.
As for the 3 new pieces, they are witnesses of the interests and the different ways of doing that coexist in lagranja.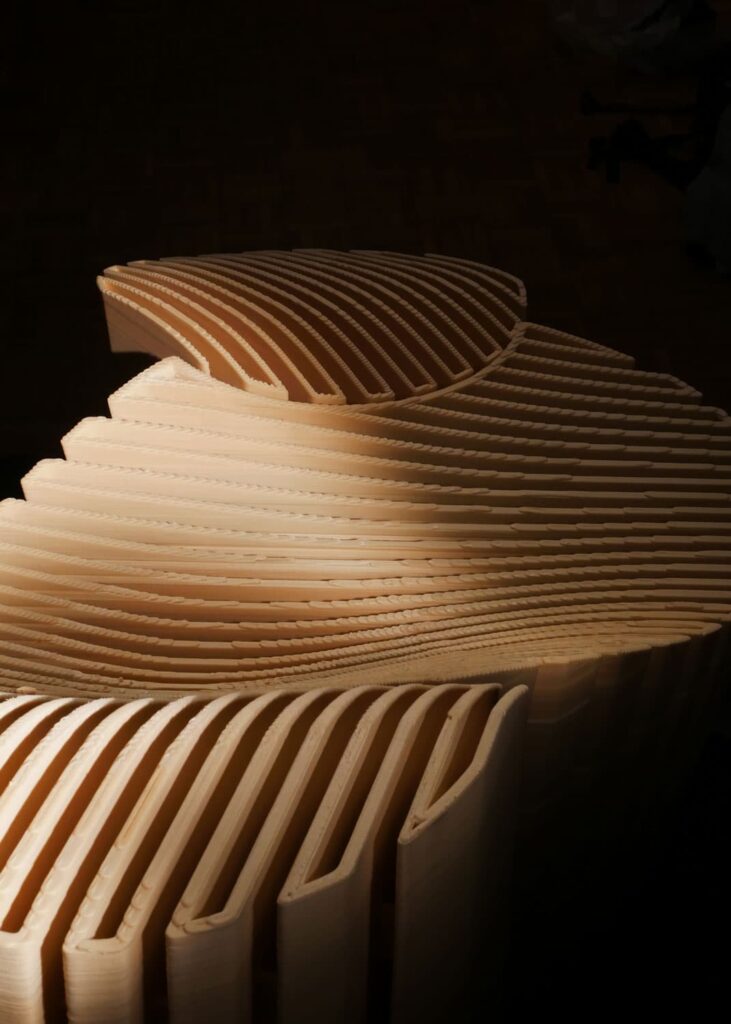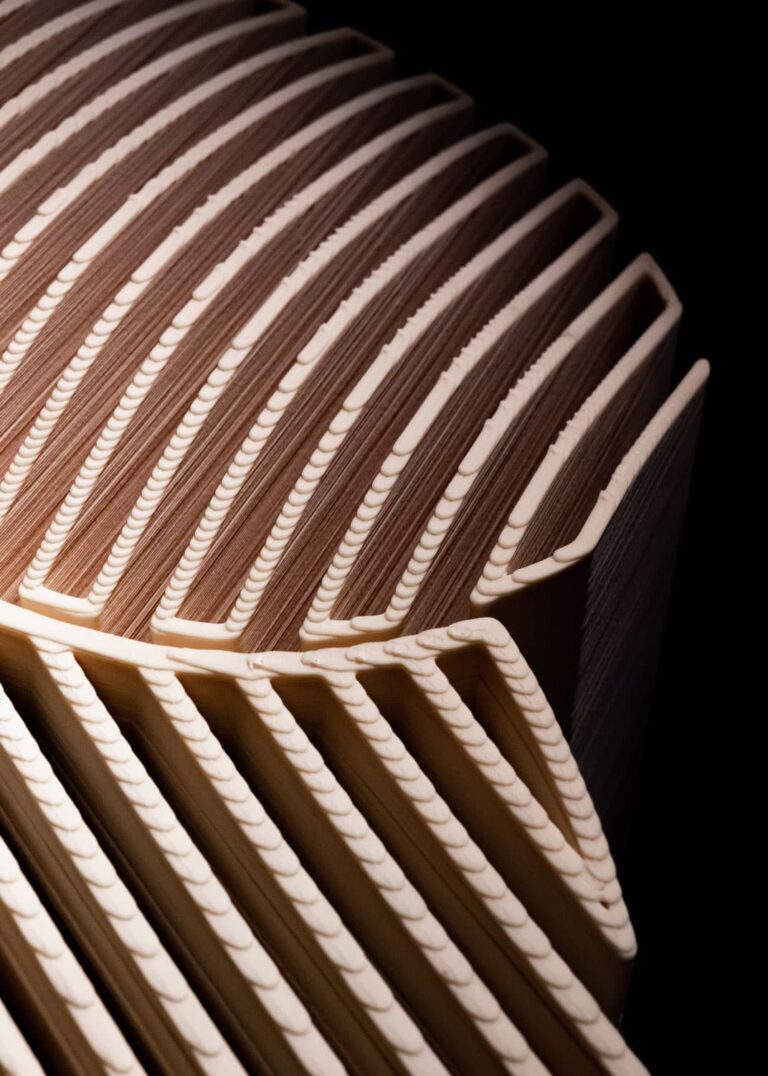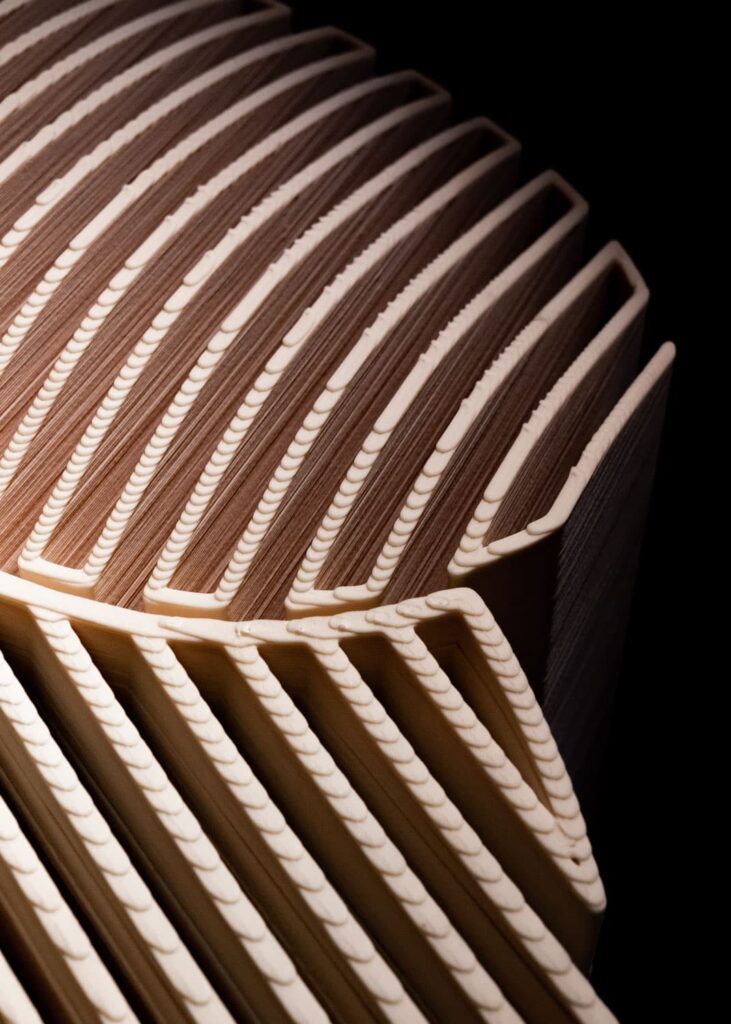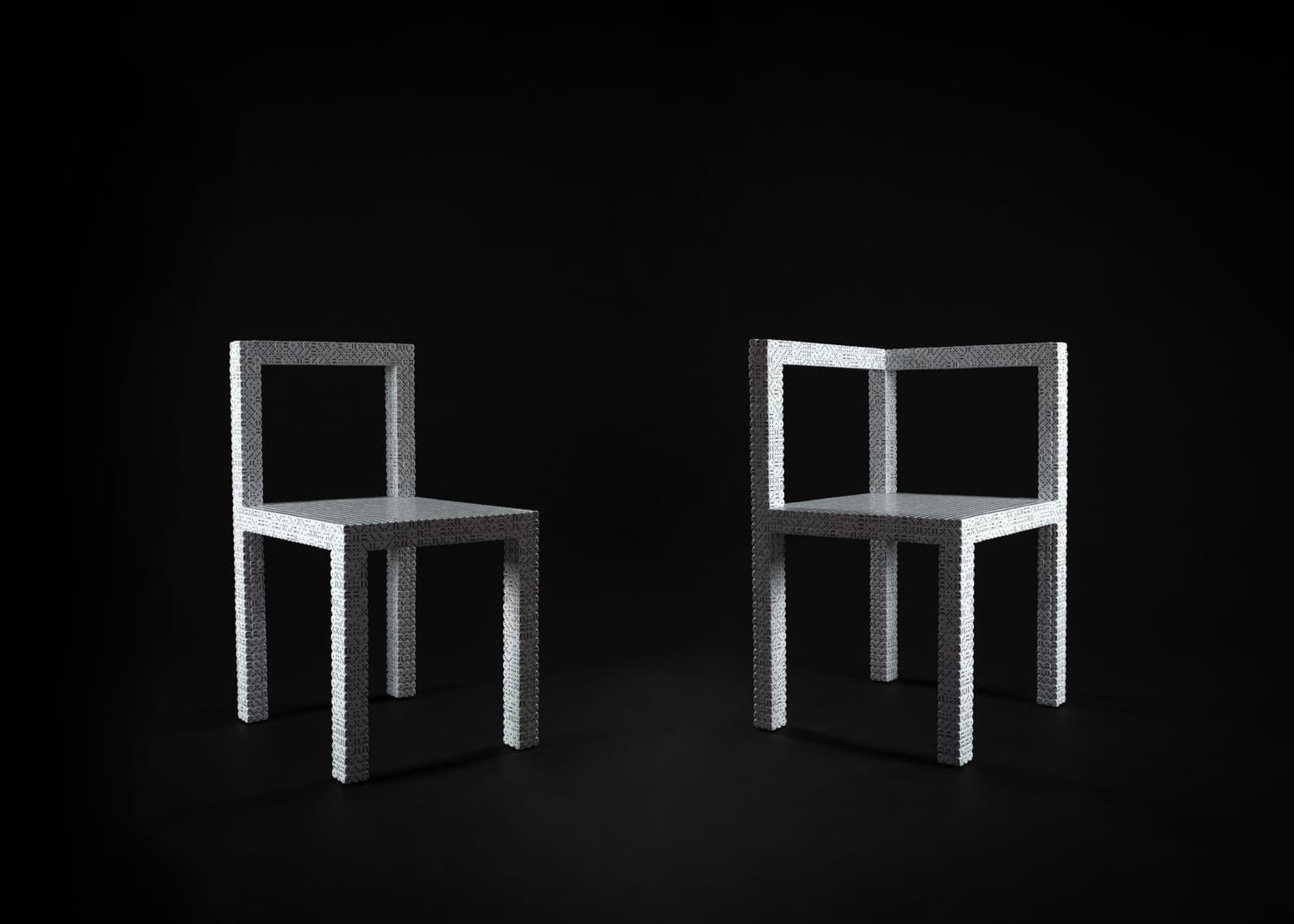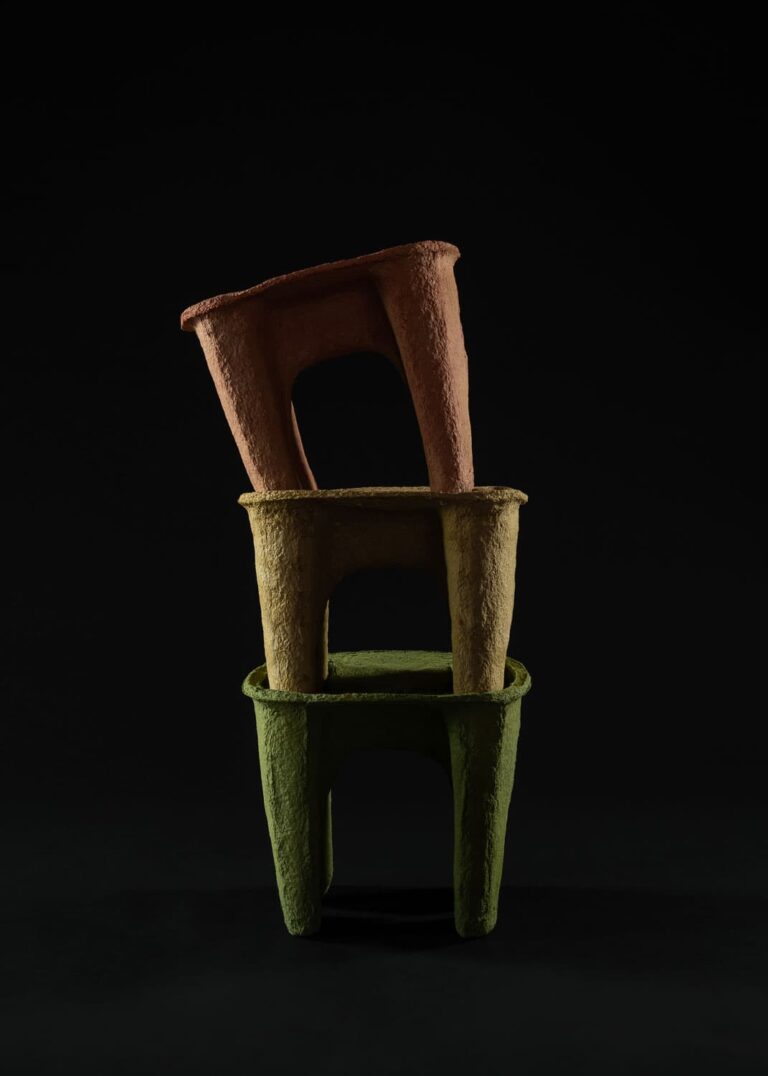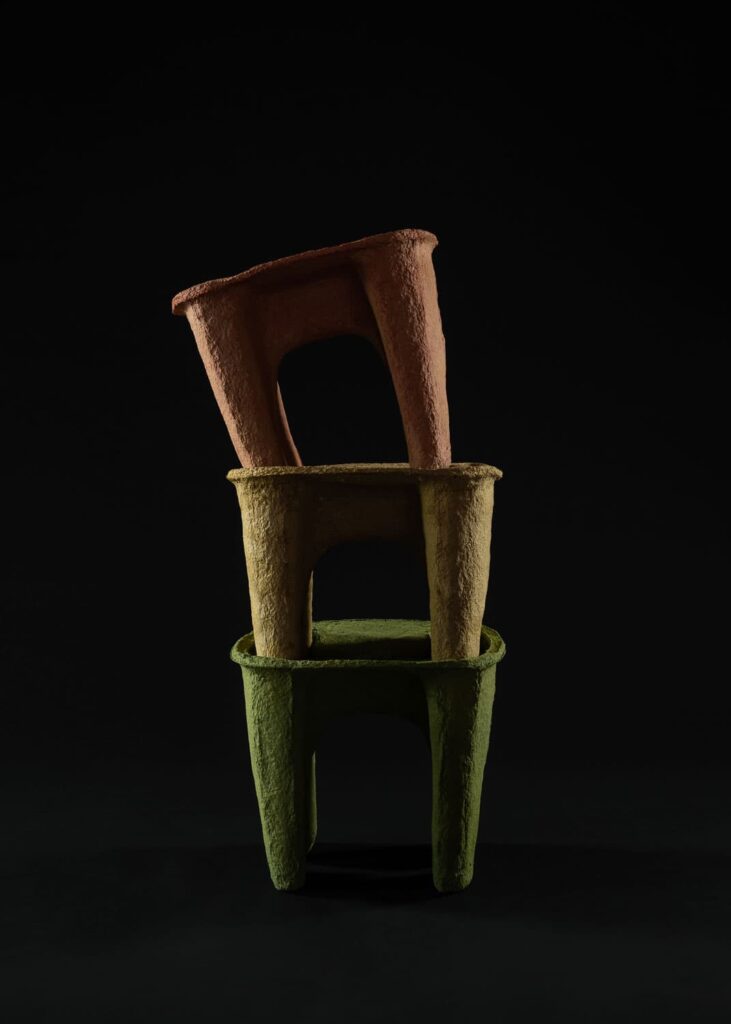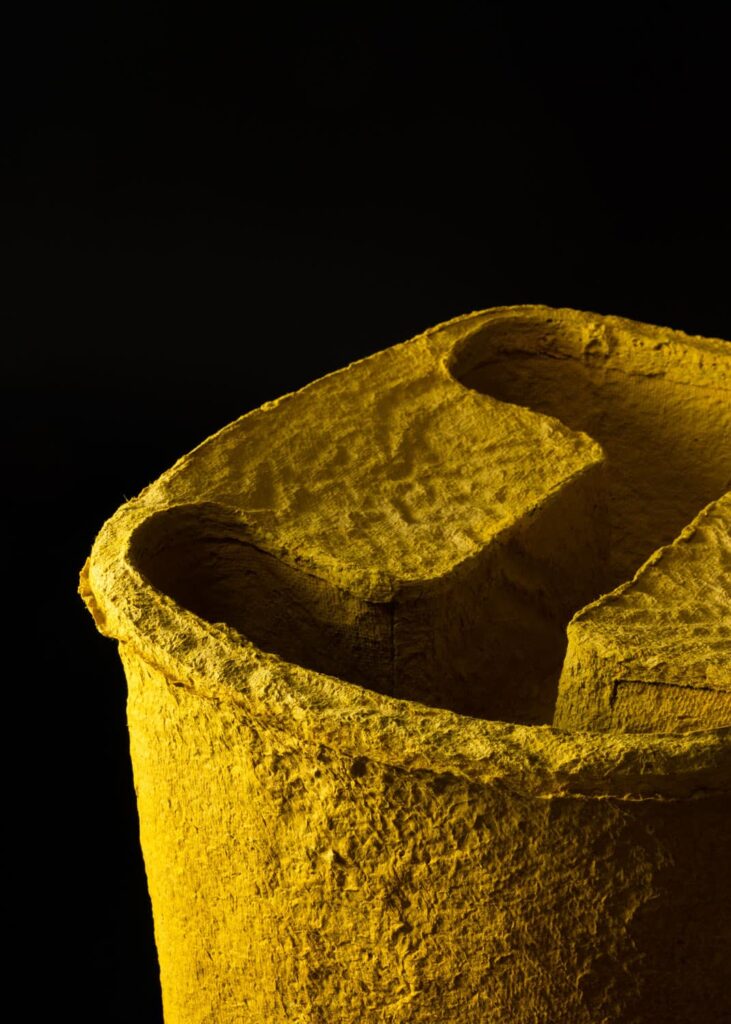 Here are some beautiful words that our friend Javier Nieto Santa, CEO of the renowned company Santa & Cole, dedicated to us, which make us very glad and define to perfection what Back and Forth means to us.
"When I think of Lagranja, of Gabriele, Gerard and Maria, I always smile. They are good friends. They are good designers. And they are great fun. Good humour is the indelible mark of the highest intelligence.
Back & Forth, the exhibition celebrating their first twenty years being held at Xavier Franquesa's gallery, is, as its name suggests, both a retrospective and a prospective; a look backwards and forwards. It has been two decades full of clients, projects, cities, and solutions. From Italy to Spain, from Turkey to China. Their work has never been constrained by borders or languages but has delved within very different sensibilities. It is true that there are always interior design challenges that have to be solved on the fly. And no two are ever the same. And that is the moment when their ingenuity and resourcefulness are revealed. I can testify that in this they are extraordinary. I would almost say that these traits, together with their good humour, are the three essential qualities of Lagranja.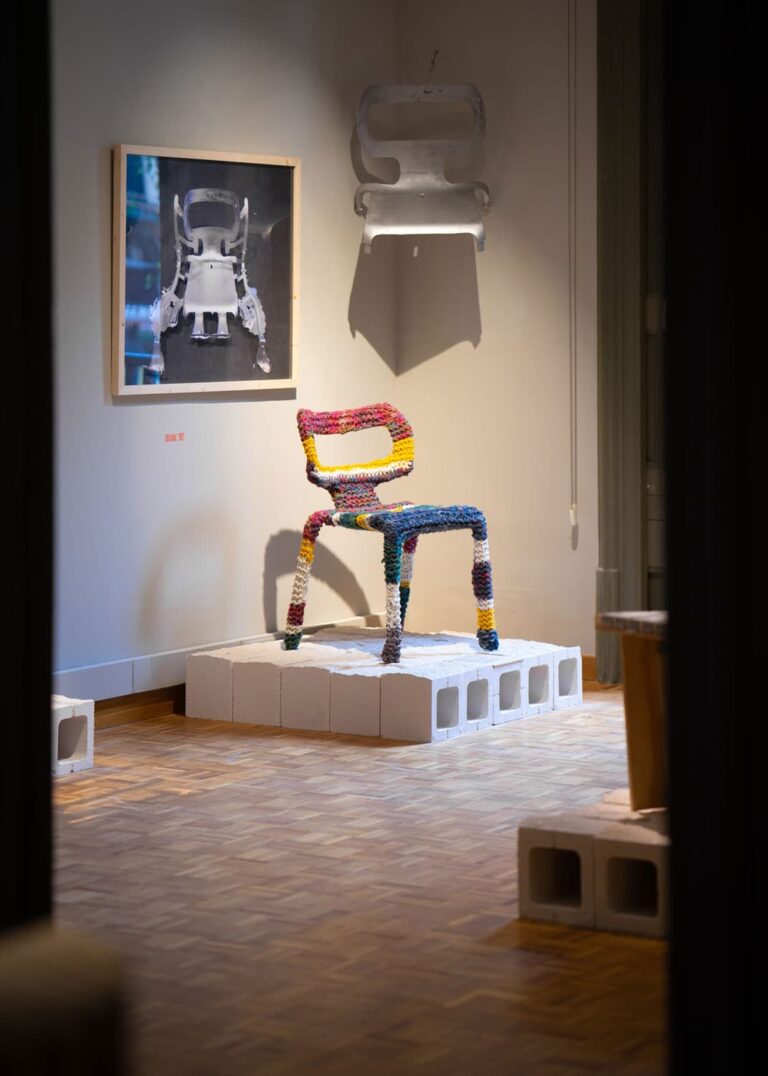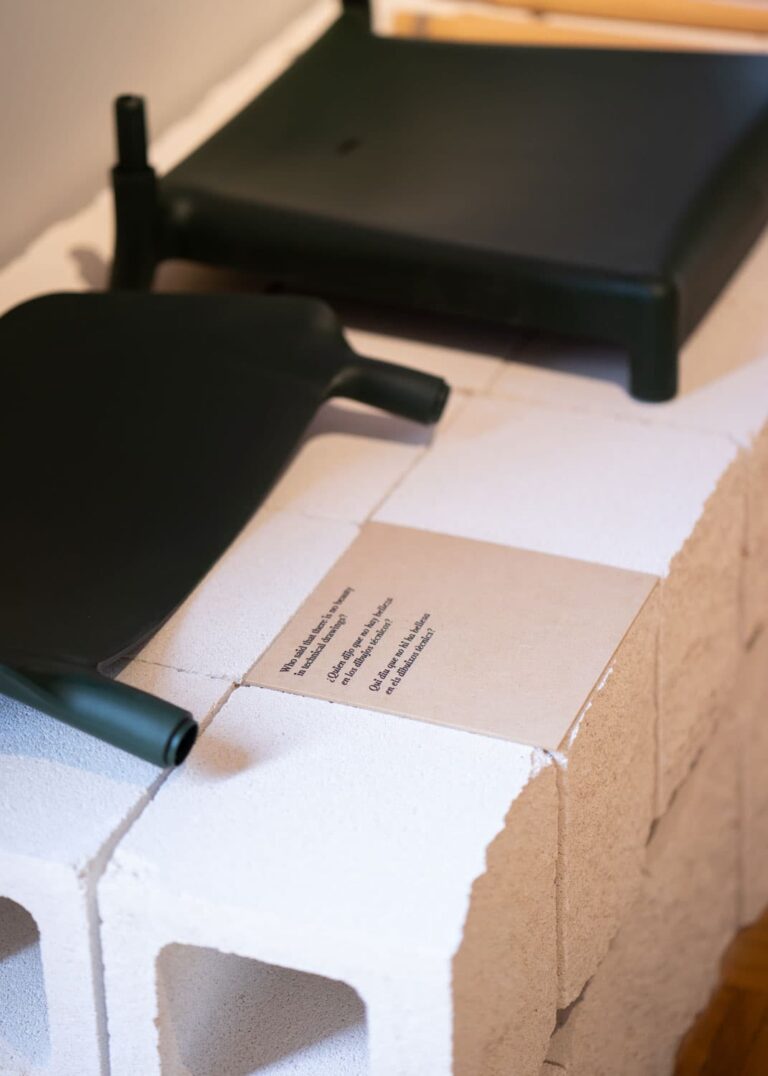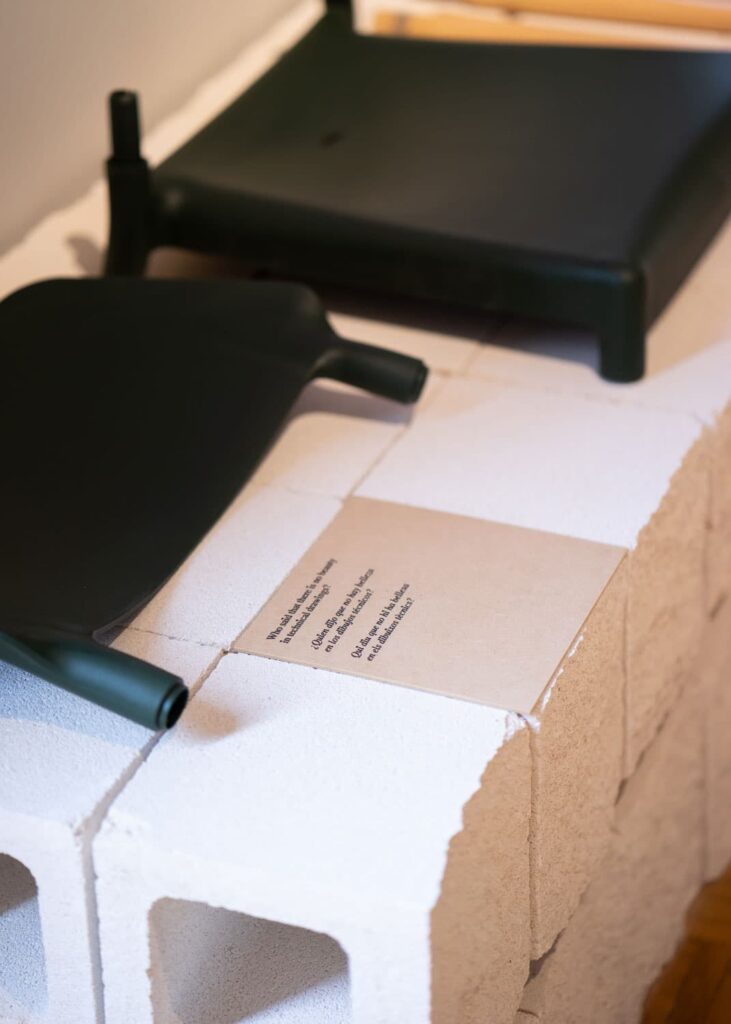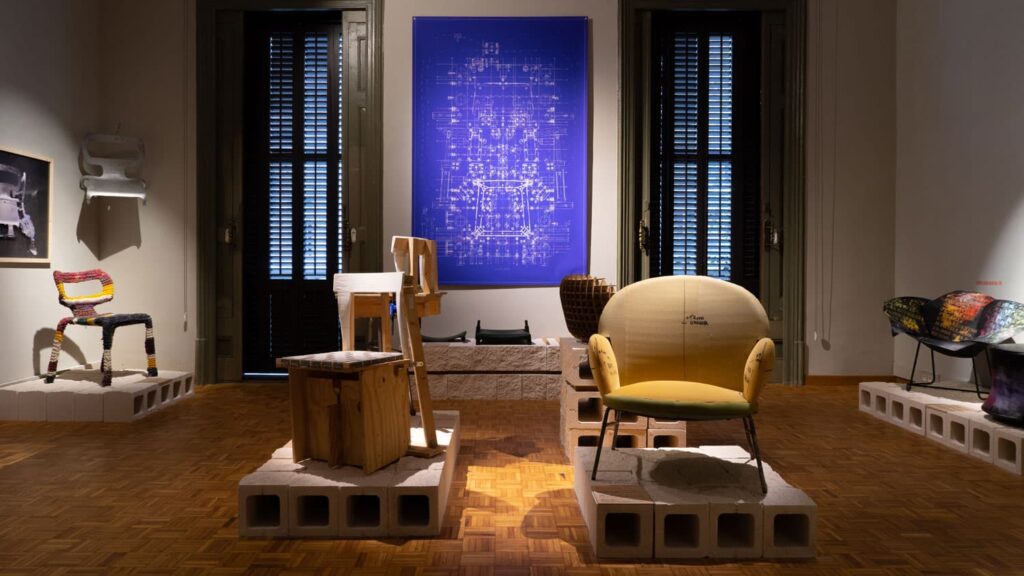 You will see in the exhibition (Back) works made for large and small companies. Some are works for a single use, to solve a specific need, but all are done with this spirit of going beyond what has been requested or is expected. But no matter the origins of these pieces, if you look closely, they have common themes: the audacity of their style, the temperance of their taste, the economy of their solutions.
The three pieces (Forth) that look to the future show us some of the different ways of doing things that coexist today at Lagranja. The Dice chair (fixed dice that can spin) is a visual poem in the style of Joan Brossa. It is the play, the freedom to imagine, the meticulous detail in the execution. The Jarvis stool, made of paper pulp, is packaging material that aspires to be a piece of furniture, and speaks of the manufacturing capacity of the studio's small workshop. In contrast, the Chaiselongue required new 3D robotic technologies and makes use of things that are not normally seen.
If you are reading these lines, you know my friends. Go up to any of them and enjoy their conversation. Good design is always illuminated when explained."
Javier Nieto Santa, Head of Santa & Cole