During Barcelona Design Week '20, we organized some guided tours of the studio and took the opportunity to present our new showroom, where friends and people interested in our designs could come and see the furniture we designed for the furniture brand Lagranja Collection and also the Bespoke designs for specific interior design projects.
In one of these visits, the renowned illustrator and artist from Barcelona, Javi Royo, painted a mural on the wall of our space, which conveyed the casual and creative character of the studio.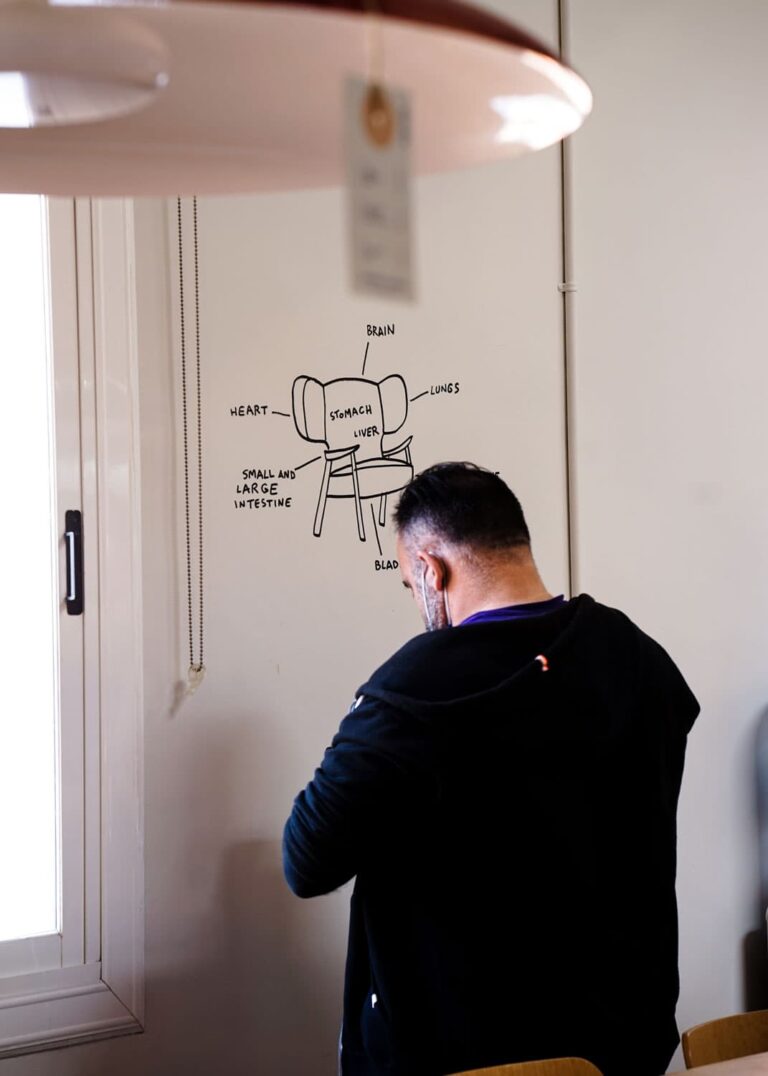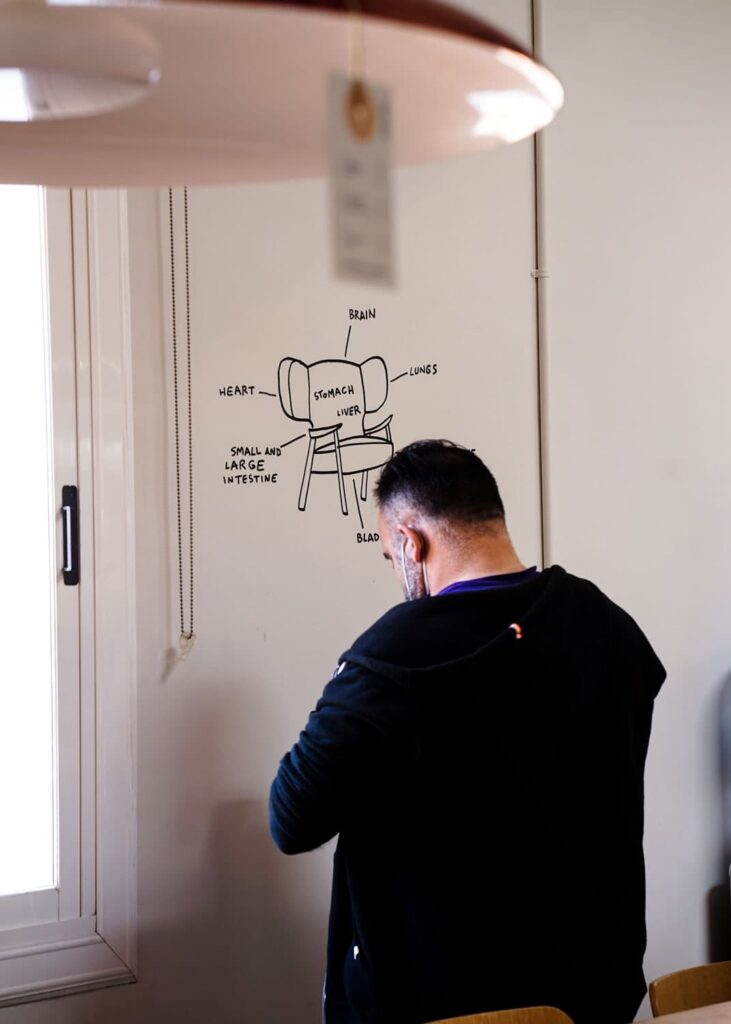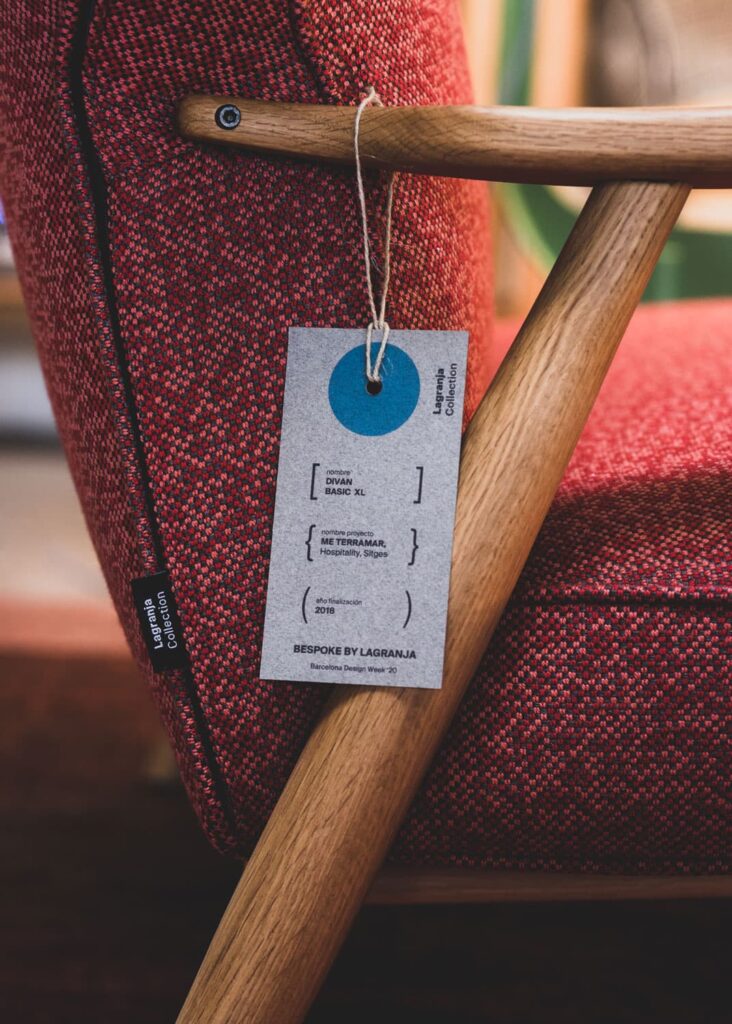 On the other hand, taking advantage of these visits, we thought it would be interesting to invite different people with whom to share views on design, creativity and business and understand how these concepts often go hand in hand in everything we do.
We would like to thank Juli Capella, Emili Cuatrecasas, Flor Albaicín and Alex Brendemühl for sharing their knowledge and experience and giving us the possibility to meet other disciplines and learn from them.