Reinterpreting the Mediterranean beach bar
Category
Food & Beverage / Architecture
Functions
Architecture, Interior Design, Ideation, FF&E and Craft
Collaborations
Photography ©
Lagranja Design, Matthew Teo, Klaud9
Applied graphics © Lagranja Design
Illustration © Javier Mariscal
By the end of 2014, Chef Nandu Jubany, Michelin Star awarded, Chef Jordi Noguera and Dario Nocentini, an award-winning mixologist, took the ambitious decision of exporting Barcelona's spirit to Singapore, by opening the FOC Restaurant. We were the chosen studio to get in charge of the design proposal for the restaurant that ultimately became a gastronomic reference in the area. A couple of years later, the FOC Restaurant expands by opening new premises in the recreational shores of Sentosa, Singapore.
The design proposal includes hammocks and parasols, combining the spirit of the Barceloneta beach and the Marina Bay, all resulting in a unique gourmet experience.
Lagranja was in charge of both the architecture and the interior design of the new restaurant called FOC Sentosa. The decision was taken due to the strong desire of creating a complete, adequate scenario compatible with the philosophy of the restaurant. The ensemble of buildings created has irregular floor plan in order to adapt to the vegetation of the beach.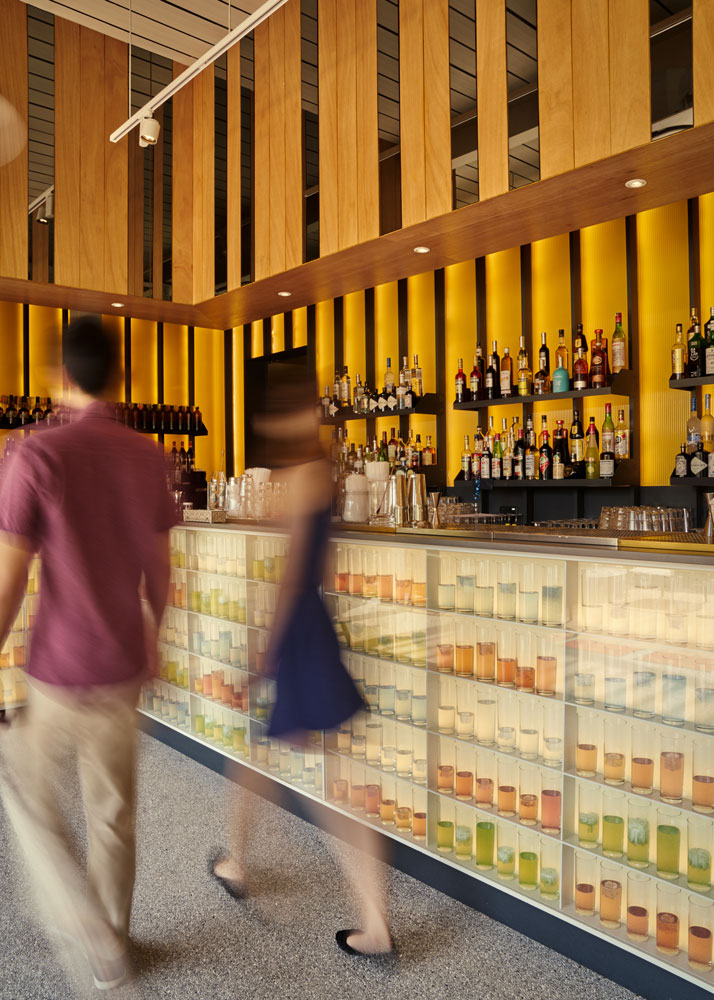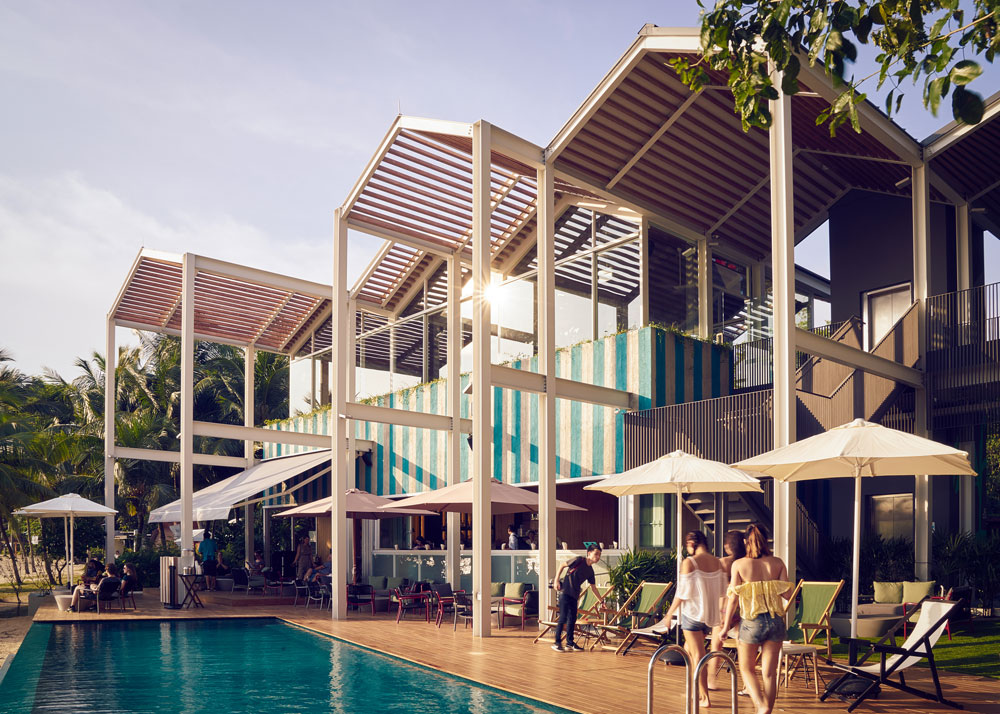 Located parallel to the sea and the promenade, the restaurant is composed by a simple module repeated in slight variations. The array of the units is decided taking into consideration the two existing trees – an African Mogano tree and the Albizia Saman commonly known as the Rain Tree – that needed to be preserved.
The top surface of the structure is covered with solid wood slats. In some parts of the roof, pieces of fabric are added with the aim of obtaining a mix of sunlight and shadows that evoke a fisherman's house. The material and fabric selection are chosen in order to give a light appearance to a building of impressive proportions.
To make sure the furniture proposal complements the spirit of the terrace, the beach and the tropical garden, Lagranja created the Bold Collection. The selection includes sofas, armchairs, lounge chairs, stools and chairs that would eventually be incorporated in the new catalog of Lagranja Collection.
JAVIER MARISCAL COLLABORATION
The access from the street is central, splitting in half the two levels of semi-open spaces. The beach bar and the restaurant are situated on the ground floor, along the pool. The bar counter consists in a lacquered steel shelf where tubular glasses filled with tinted resin are displayed. Both the structure and the glass containers are designed by Lagranja and specifically produced for this project.
Without any doubt, the crowning stroke of the project is the invaluable collaboration with Javier Mariscal. The illustrations provided by the artist were converted into outdoor and indoor murals and later became part of the corporate identity of the FOC Sentosa restaurant.