The problem of the distribution of food and the acces of it
Project name
Justicia Alimentaria
Functions
Interior Design, Concept, FF&E and Craft
Collaborations
Photography © Jordi Nieva
Curator: Gonzalo Fanjul
Graphic Design © Lagranja Design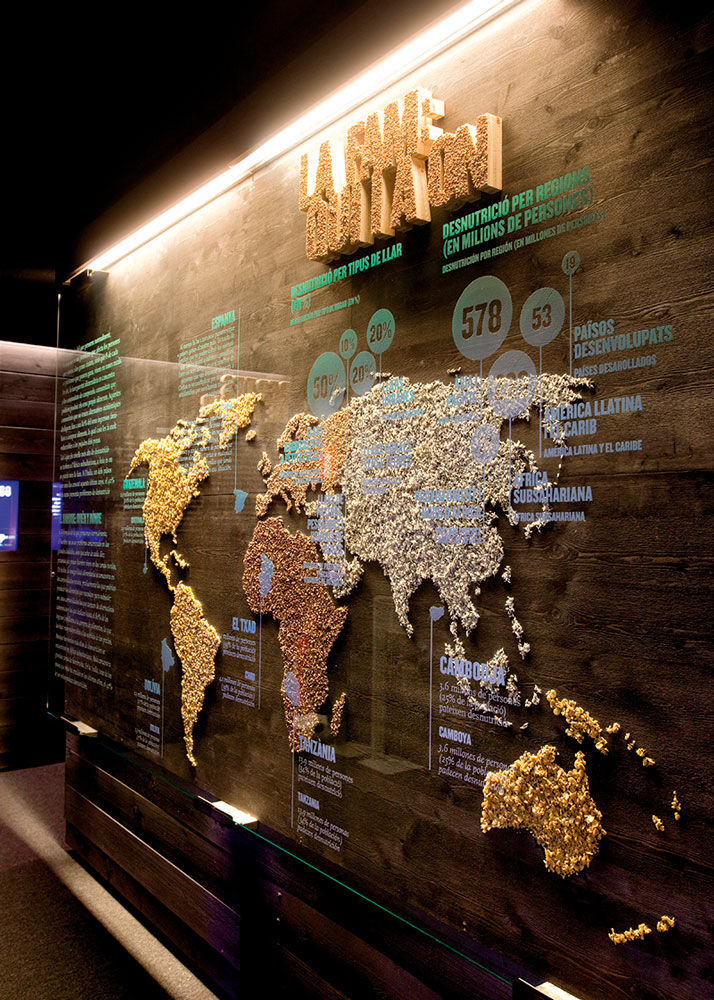 The Obra Social de La Caixa commissions lagranja the design and coordination of the exhibition "Food justice" – made in cooperation with FAO and Intermón Oxfam – which aims to show the problem of the distribution of food and the access to it at a global scale.
Through photographs by Pep Bonet, taken in rural communities in Bolivia and Tanzania, and video documents, the exhibition gives voice to small-scale producers in developing countries, especially suffering from poverty and hunger, who are, at the same time, the necessary solution to the future of food on the planet.
Lagranja's exhibition design aims to bring the visitor to small producers with a sober installation and a powerful graphic made of wooden letters. A large world map entirely drafted with seeds and cereals, a showcase with rotting food and a large wooden table with projections on blank books are the parts that organize the visit.