Functions
Interior Design, Concept, FF&E and Craft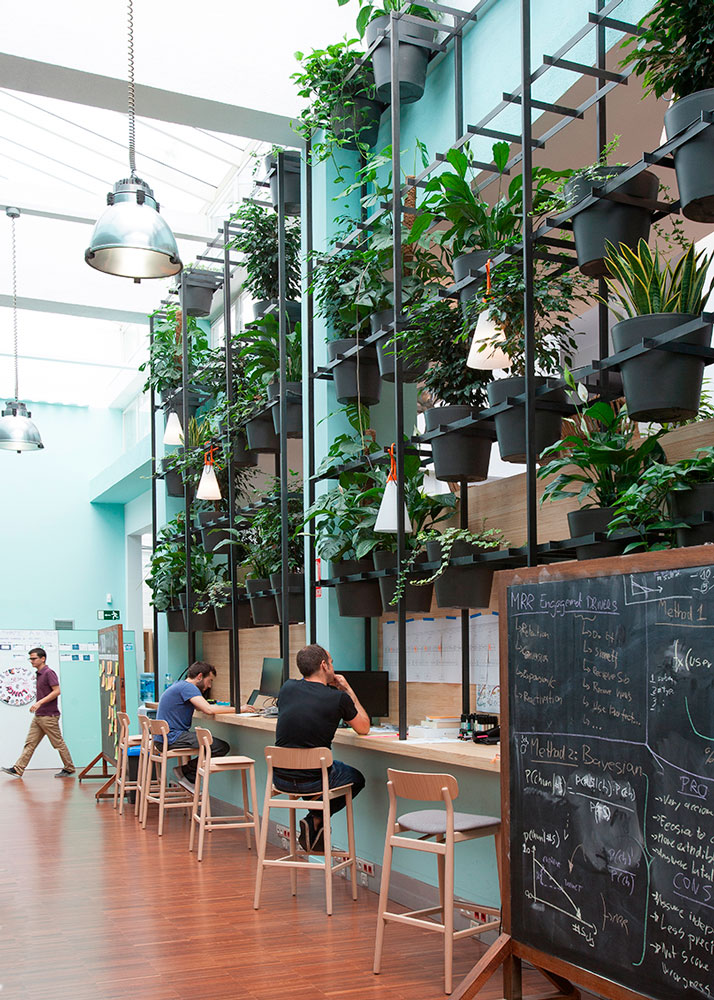 Typeform, the startup launched by Robert and David, was experiencing such a rapid growth that it needed new headquarters in Barcelona. The new space had to be significantly capacious in order to accommodate all the personnel.
The new premises in Poblenou neighborhood of Barcelona was spread around 2000 square meters, containing several ramps connecting different levels, an impressive terrace and large skylights. Nevertheless, taking into consideration the number of employees and their necessities, the space was rather confined. Typeform's DNA had to be strongly considered in the design process, as it is not corresponding to the profile of a conventional company.
Being a multicultural, dynamic group, all the areas needed to ensure high levels of comfort, encourage creativity, increase productivity and satisfy the requirements of a small community. Moreover, the headquarters needed to have access to fresh air and increased mobility. The response came from Kamal Meattle, a NASA specialist who discovered a specific combination of plants able to provide a high amount of oxygen to closed environments. Therefore, Lagranja designed the structure where 810 items of these species were distributed. Moreover, the amount of greenery in the space demanded a gardener to be added to the company's staff.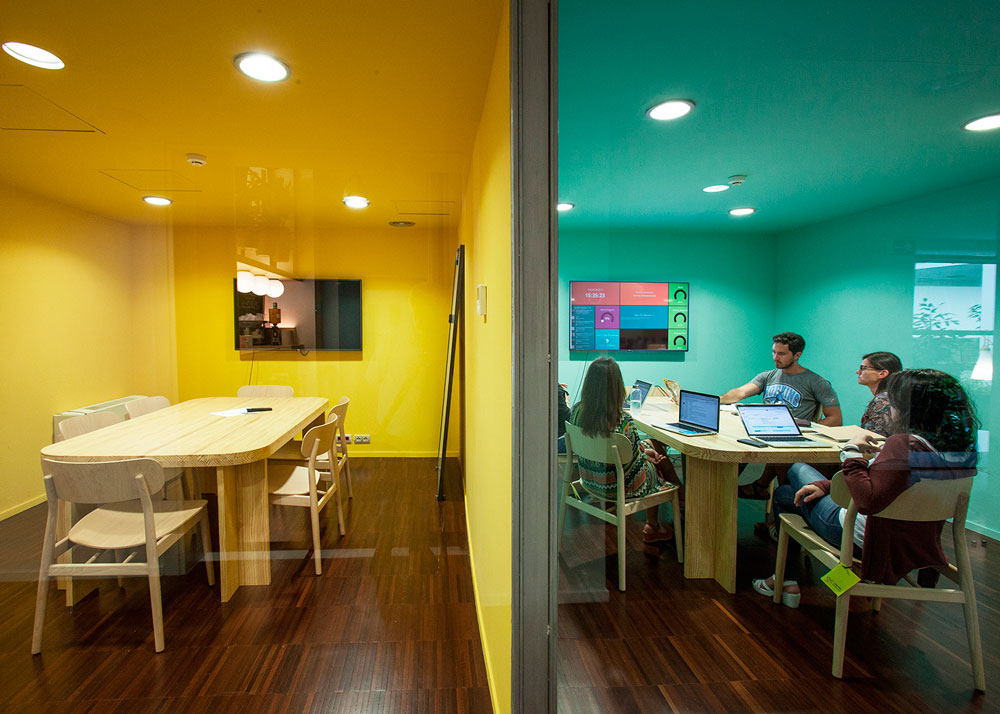 The spatial reconfiguration revolves around a boulevard where the team can meet, eat or simply relax. Following the notion of reducing the office to a laptop, Typeform has been designed to offer employees the freedom of choosing where to work: at the table, discussing in an agora, lying on the hammocks or having a beer at the reception-bar.
The space is thought to offer a comfortable atmosphere while eating, allows working with multiple formats and the relaxing areas are merging with the various workspaces. Consequently, Typeform ends up being much more than an office; it becomes a flexible environment that satisfies the needs of different profiles of workers.