Xapo bank, the design of a physical space for a digital bank.
This project of rehabilitation and interior design of a former British military barracks located under the rock of Gibraltar, has been a success. Not only because of the appreciation and affection of the client, Xapo Bank, but also because of the interest of many media and magazines such as AD magazine, NAN arquitectura, EXPANSIÓN newspaper, INTERIOR DESIGN magazine or ADF japan, among others, who have wanted to publish this magnificent and unique project.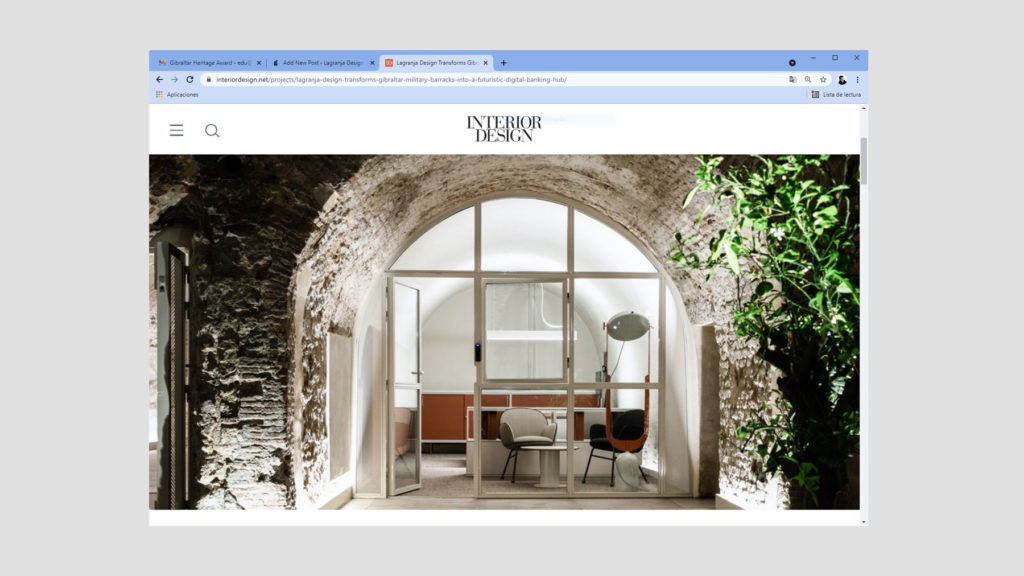 The icing on the cake has been the various awards that have been granted to this singular project, which recognize the work of an entire team and the success of a client who opted for a way of working together and took advice to create a new and contemporary space without losing the essence and history of the place.
Awards:
Architizer A+Awards, Commercial, Office Interiors (>25,00 sq ft.)
Architecture MasterPrize '21, Honorable Mention in Architectural Design / Restoration & Renovation
The CEO and founder of the company, Wences Cassares, told us his story and what prompted him to create XAPO. He also dedicated a few words about our work in the design of the first physical offices for a digital banking company.
We are very proud to have designed the new Xapo Bank offices and look forward to many more projects like this one.