Charred wood & dichroic glass
Nombre del proyecto
El Diamant
Localización
Andorra la Vella, Andorra
Funciones
Interior Design, Ideation, FF&E and Craft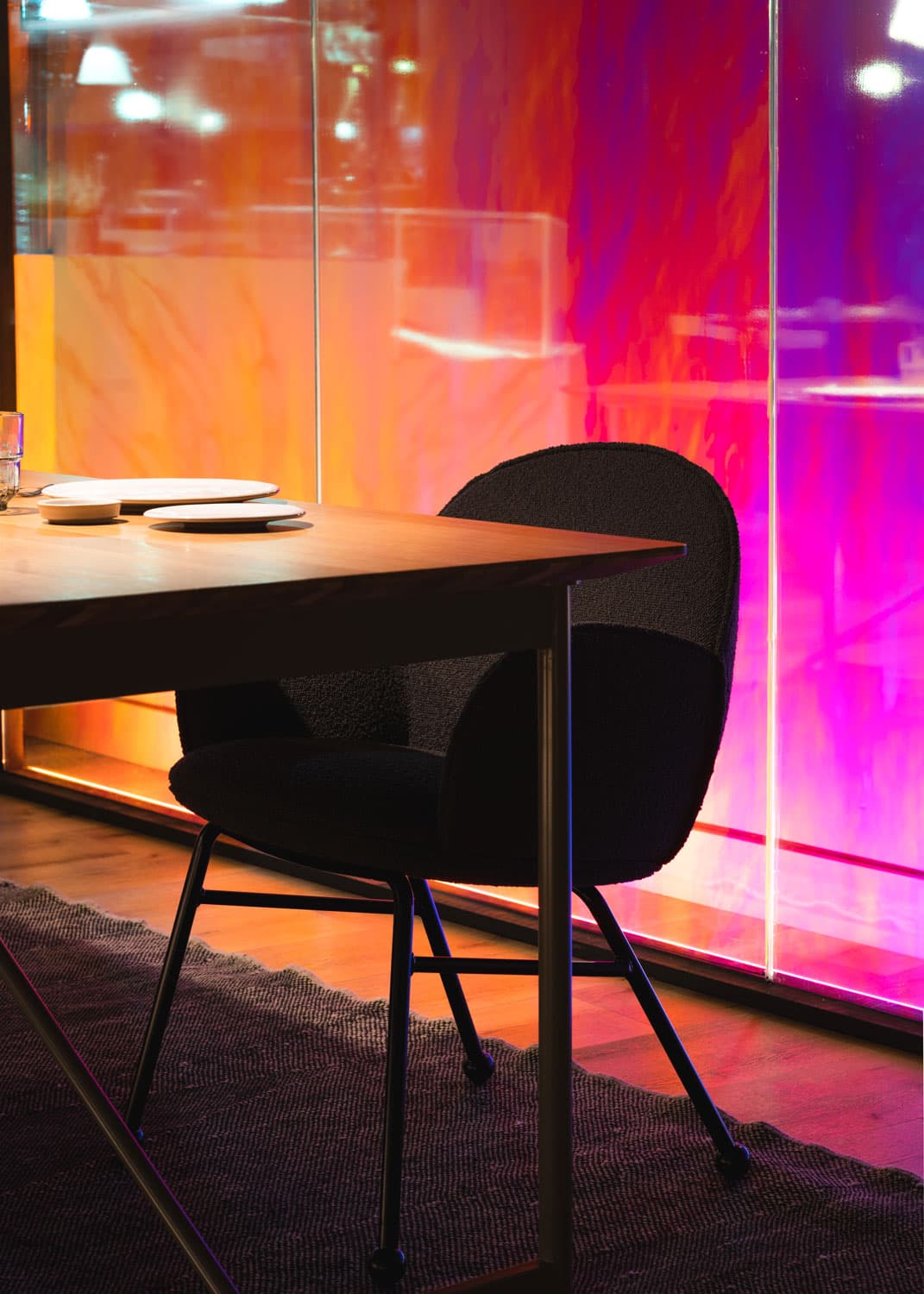 Our latest project for our dear friend Nandu Jubany involves the stunning combination and cohesion of elements that characterize the wonderful place. We've transformed El Diamant, a gastronomic space situated in the basement of the Embassy Building, a renowned jewelry and watches gallery in Andorra, by giving it a fresh layout and a modernized appearance.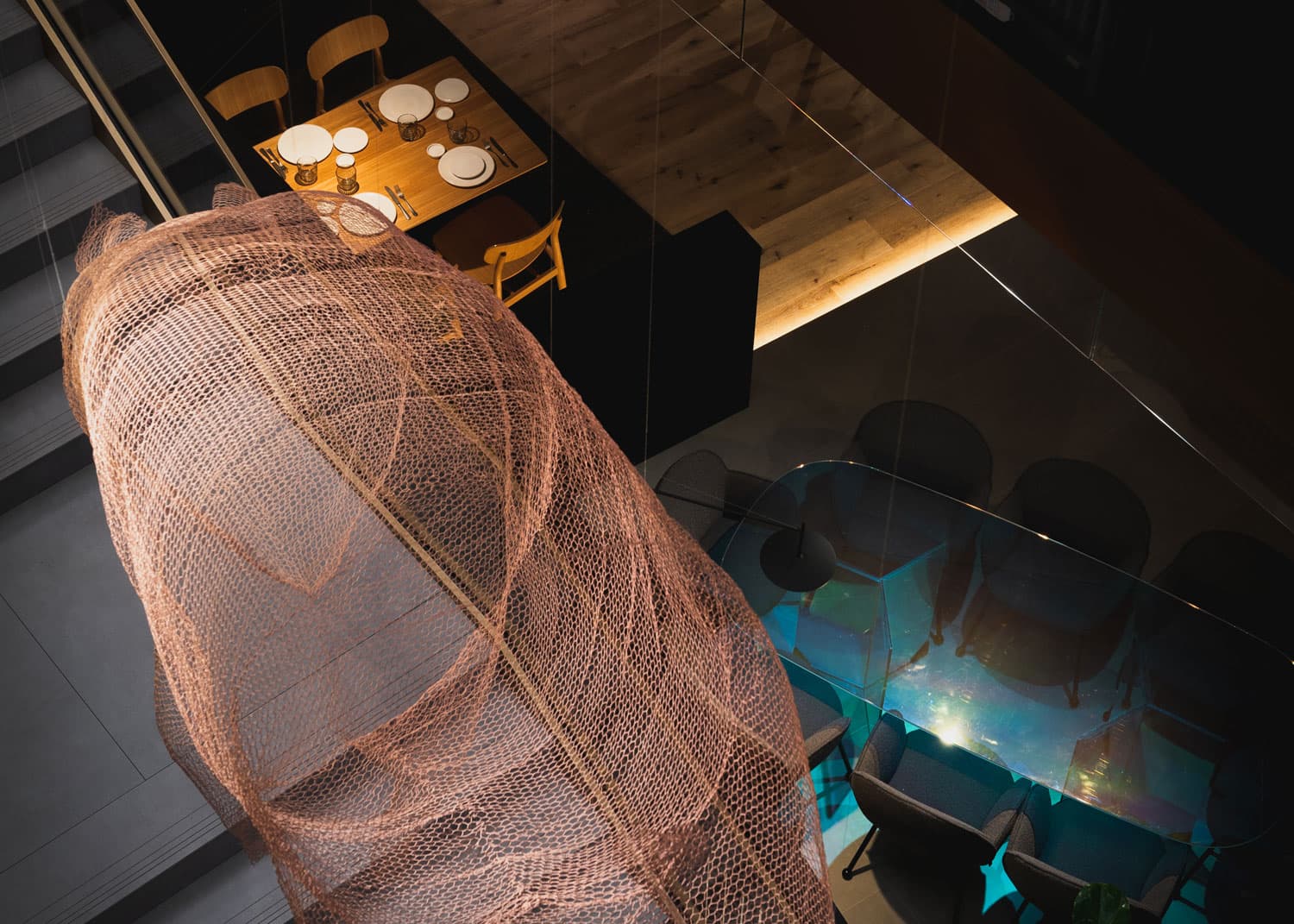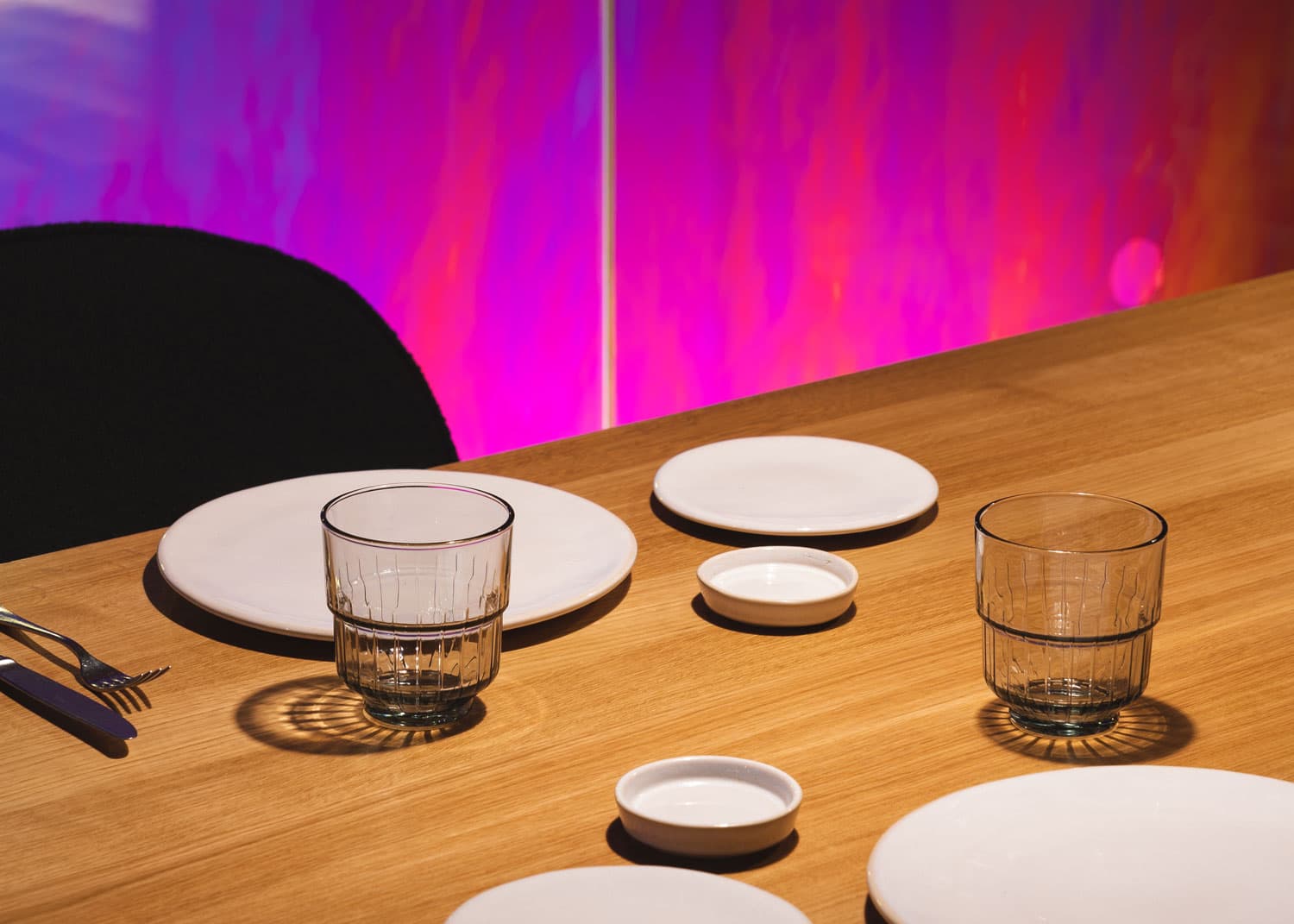 As the restaurant has no access to natural light, we've paid particular attention to lighting and have crafted bespoke furniture that lends the space a unique touch. Specialized counters, featuring seafood, cold cuts, meats, pastry, drinks, and cocktails, are strategically placed around the entrance staircase from the ground floor.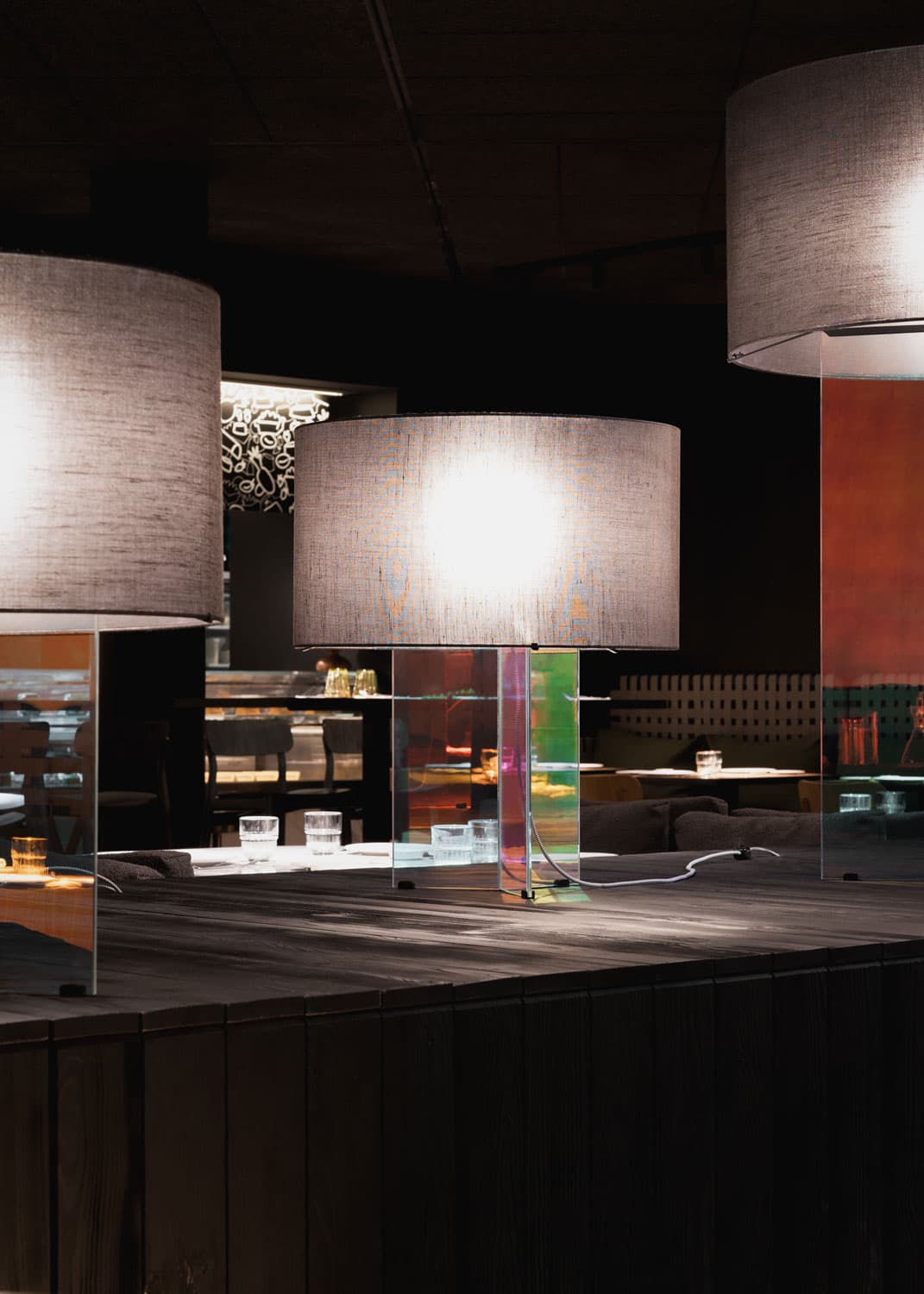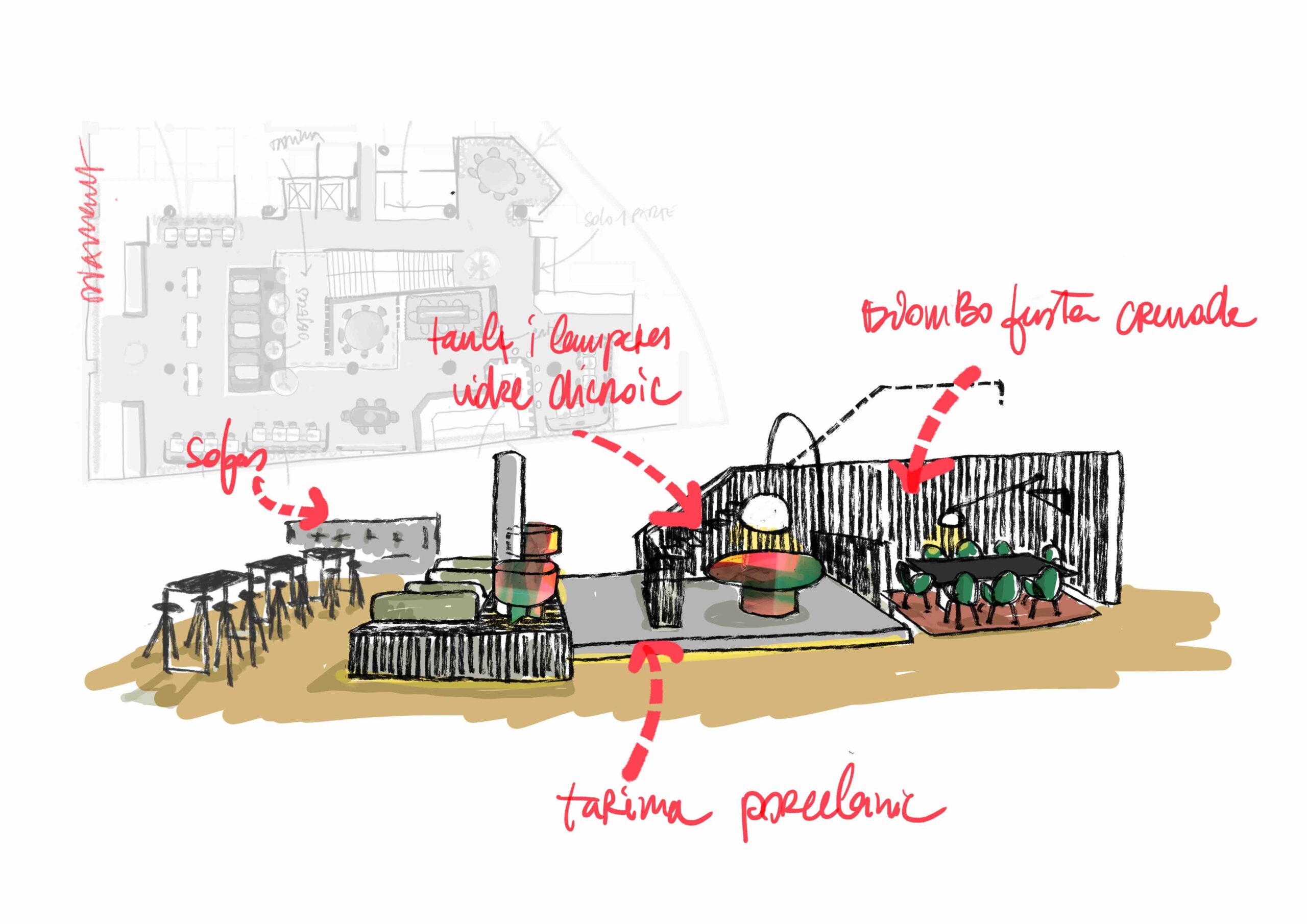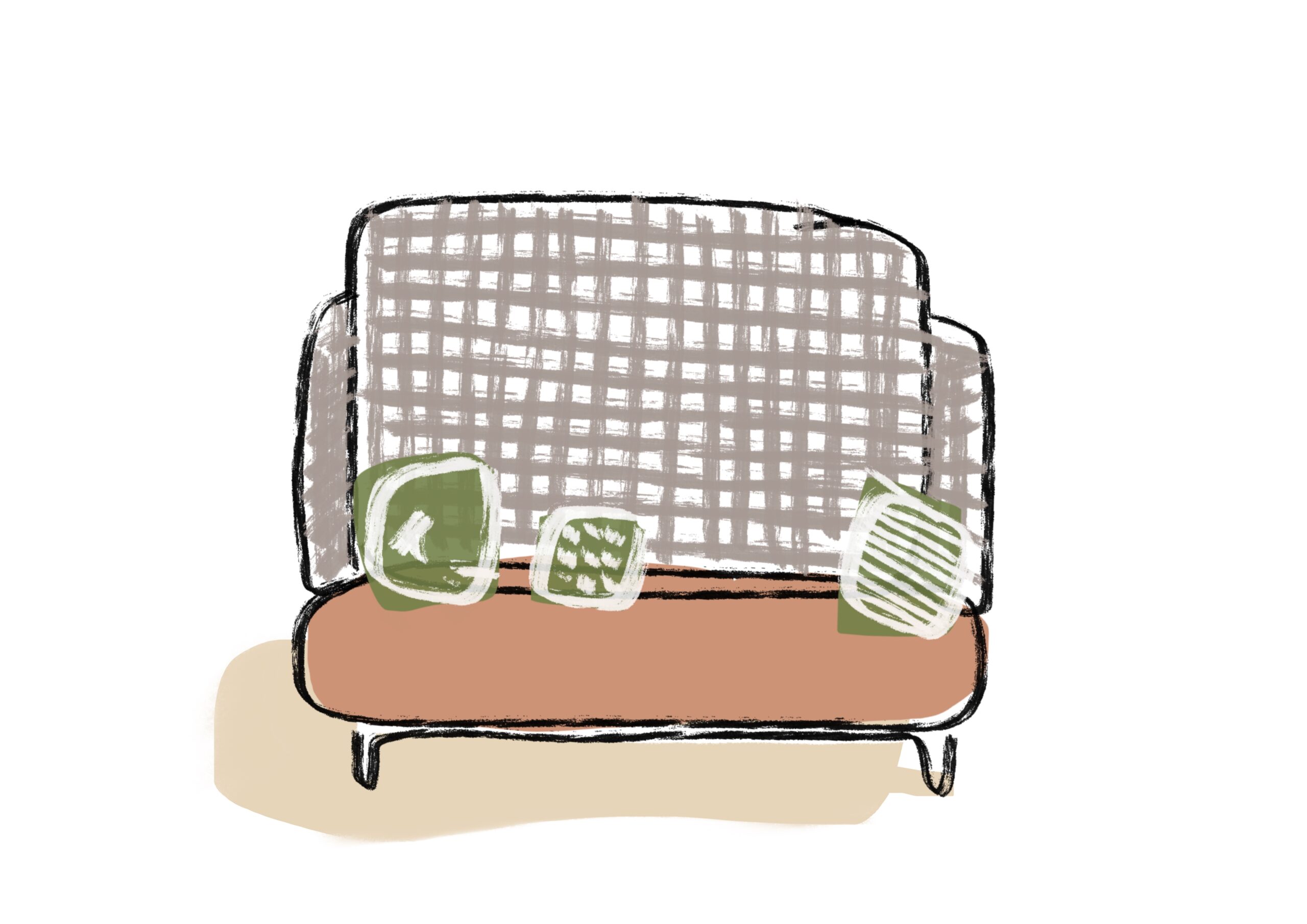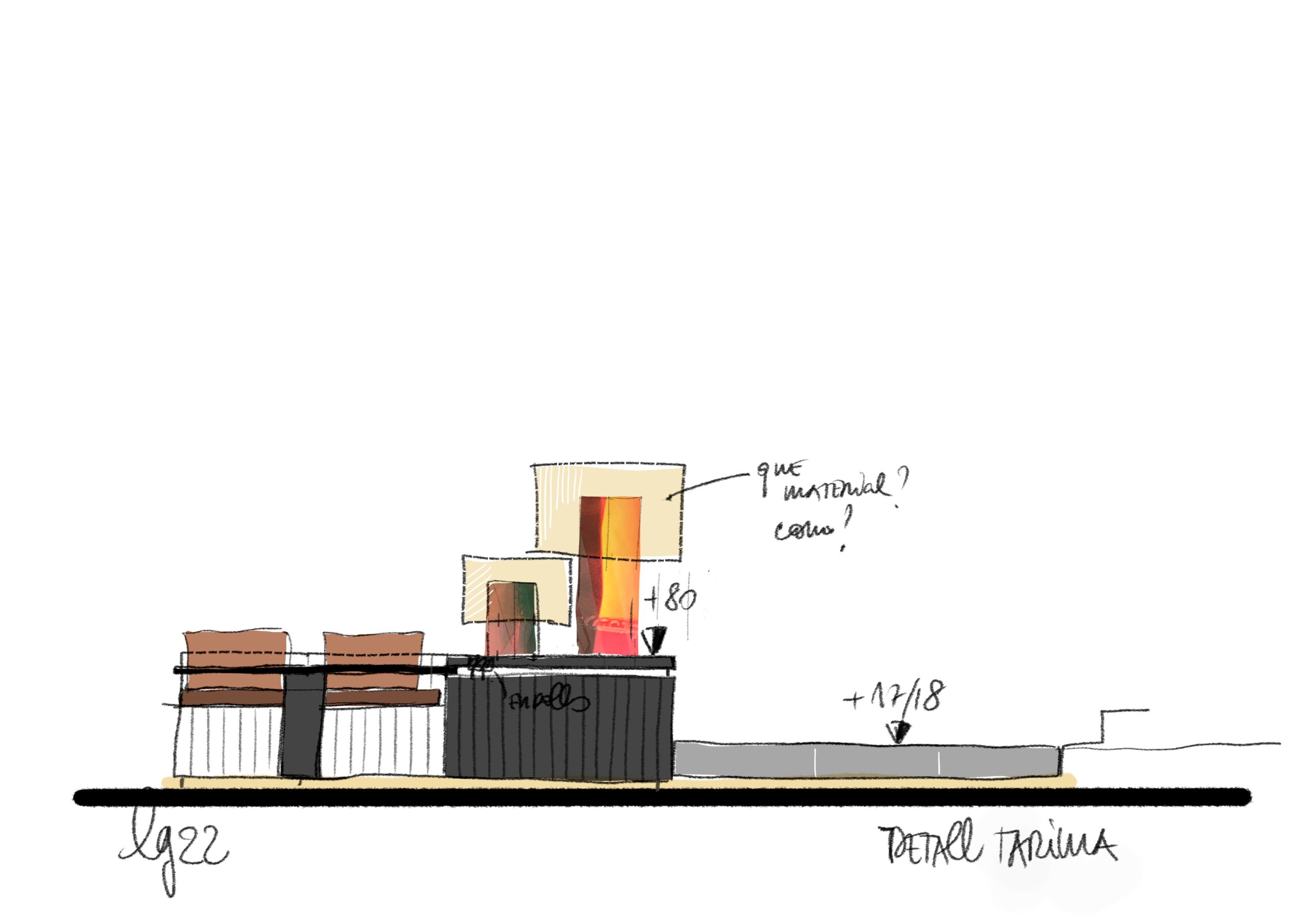 Our choice of materials includes charred wood, dichroic glass (reminiscent of ski sunglasses), and cow leather, which are harmoniously combined to create an aesthetic that's both elegant and inviting. Among the standout pieces are a colossal pink pork in chickenwire mesh, customized lamps made from dichroic glass, and a comfortable banquette sofa with woven straps.