One of the best cocktail lounges of Singapore
Project name
The Other Room
Client
The Other Room Pte Ltd.
Functions
Interior Design, Ideation, FF&E and Craft
Collaborations
Photography © Lagranja Design
Located on the ground floor of the luxurious Marriot Hotel, the bar offers a unique vision and singular approach to the cocktail discipline by serving a great variety of cask-finished spirits. The interior design proposal aims to evoke the classical whiskey bar aesthetic with a contemporary twist.
The bar has a squared plan whose perimeter is surrounded with curtains aiming to preserve an intimate atmosphere. The space is divided into two areas that can be accessed through both Marriot's lobby and the street.
Near the main entrance, a black marble counter divided into two cocktail stations stands in front of a pink-golden brass backlighted wall-shelf.
The bar has a quote by Harry Johnson engraved on its surface, text visible when the user is sitting on the stools distributed along the bar. The items are designed and handmade by Lagranja and the carved three trunks come from the Spanish woods.
The interior design is completed by the addition of a golden sculpture evoking a cocktail shaker. The volume is placed in the middle of the circular sofa, hanging from the ceiling and reaching the floor.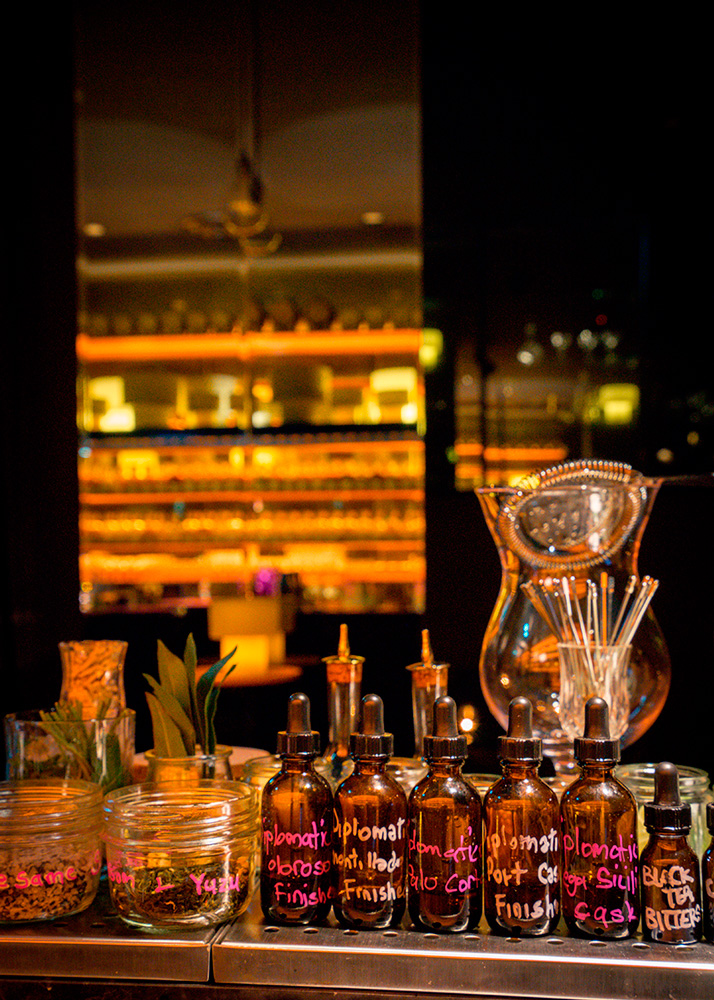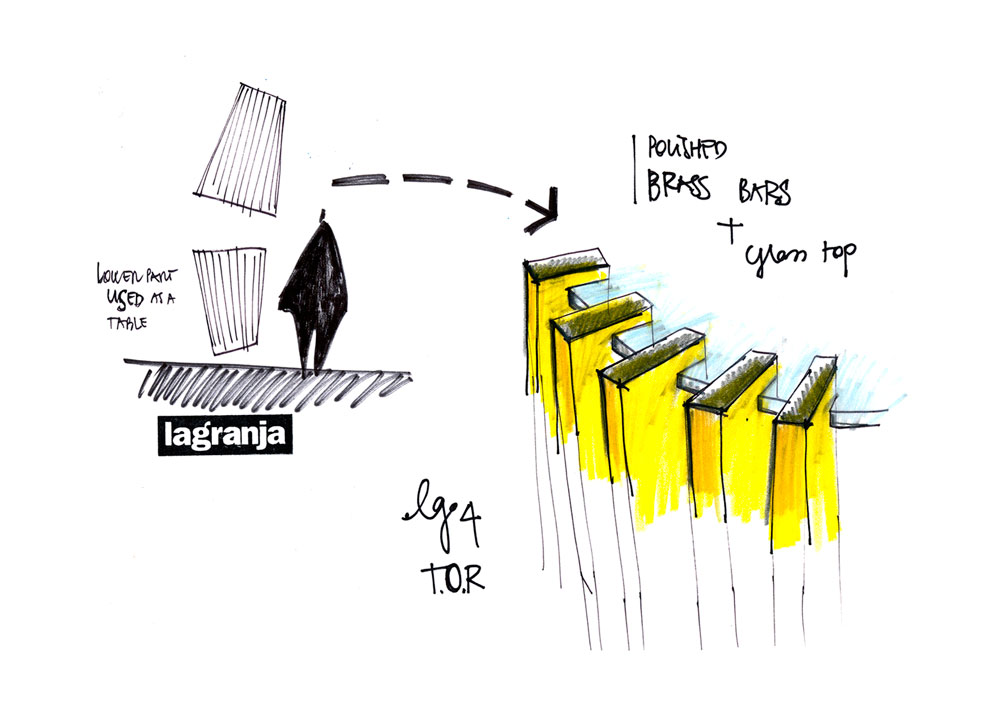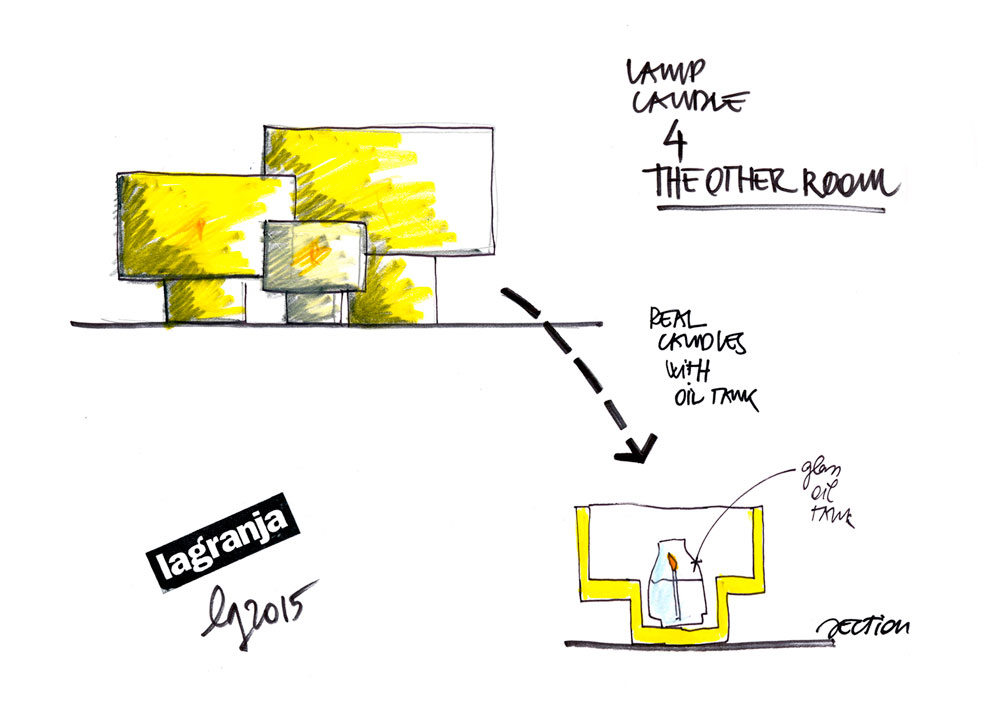 Along the bar, a series of handmade carved three trunk stools are distributed in such way so the user can read the engraved quote by Harry Johnson. On top of the bar, a significant amount of wax lamps are displayed in order to bring warmness to the space. The luminaires are bespoke items by Lagranja design and were distributed all over the shelves, in order to emphasize the showcased bottled spirits. In order to achieve the perception of an enlarged space with a magical atmosphere, the perimeter of the lounge is furnished with a large sofa bordered by a two-way mirror glass. Behind the sofa, there is a shelf that showcases vintage glassware, touches of vibrant colors, bespoke lamps and other cocktail-related details. The display represents the contemporary twist added to the traditional cocktail bar appearance.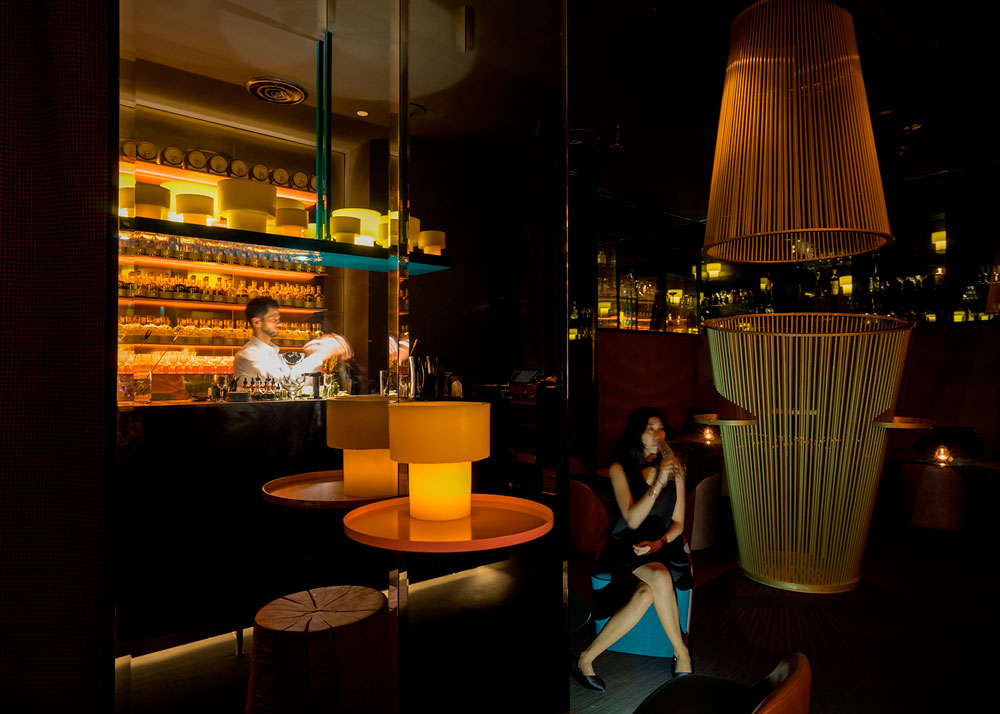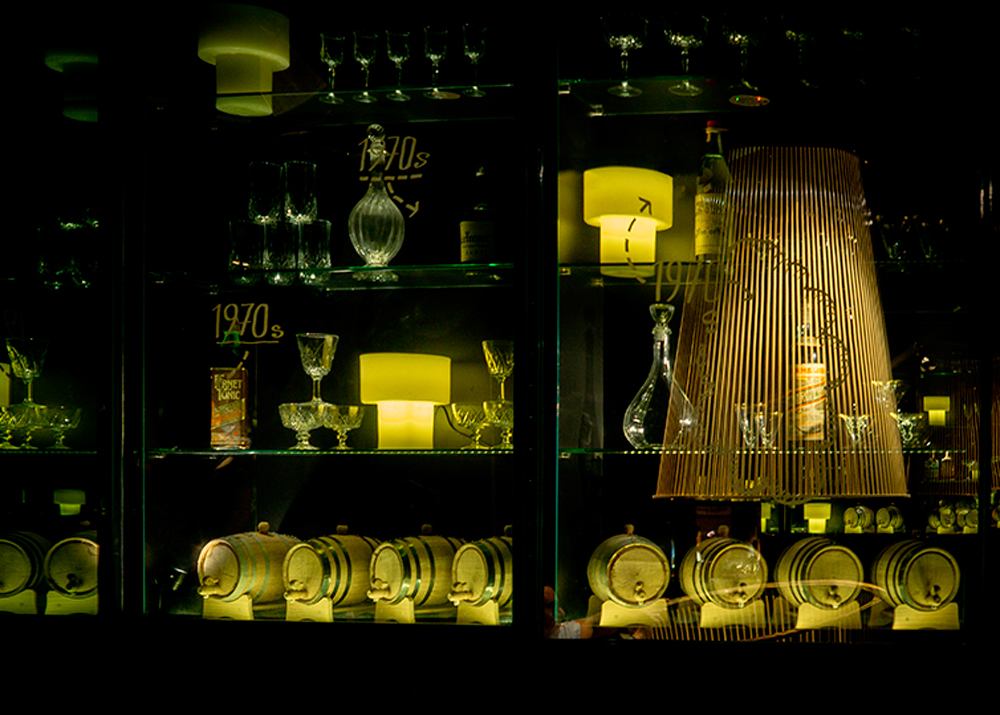 The impact of the sculpture on the space inspired Lagranja to incorporate it in the graphic design identity for The Other Room.