What if the Electric Kettle could be taken to the cofee table where the guests are waiting?
Project name
Kitchen Tableware
Collaborations
Photography © Lagranja Design
What if the electric kettle – normally relegated to the kitchen counter top – could be taken to the coffee table where the guests are waiting?
What if a big corporation would focus on the domestic landscape and human behaviour, more than just on strict functionalism and performance? In the summer of 2014, Lagranja had the great privilege of working on a R+D project with Toshiba to incorporate decorative design to industrially mass produced objects, without giving up the state-of-the-art technology.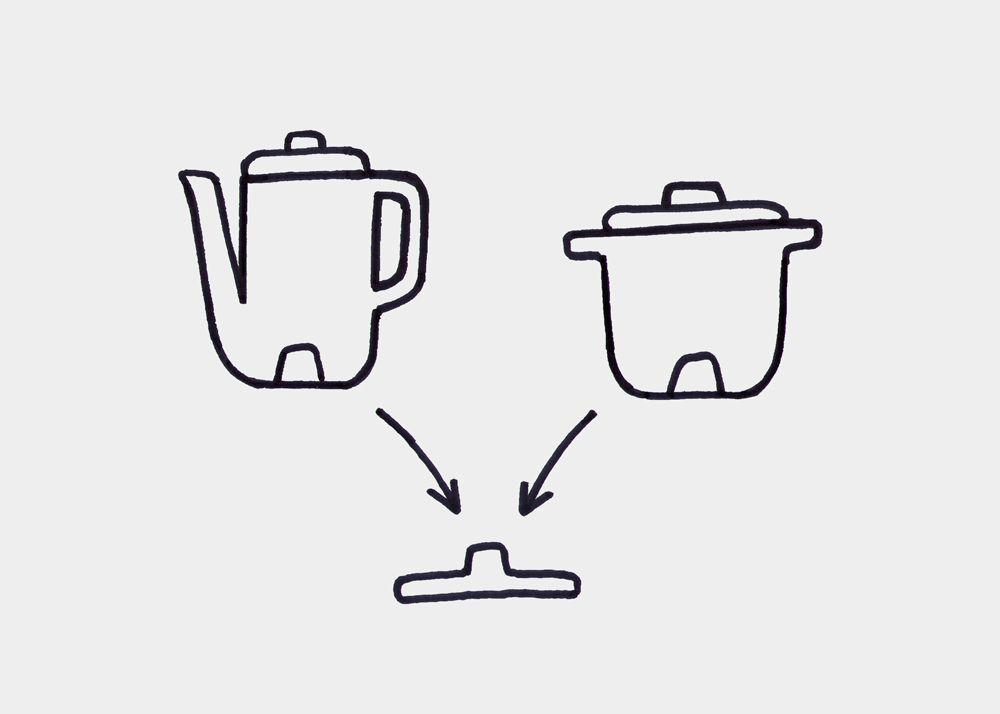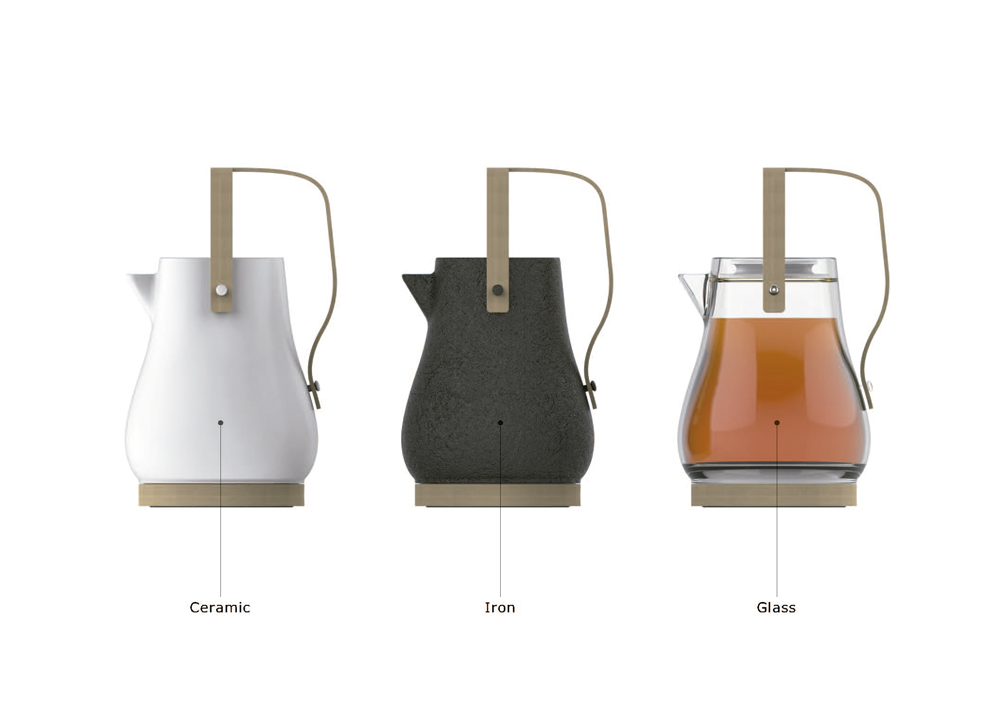 The every-time smaller residences in overcrowded cities like Hong Kong, Tokio or Singapore and the needs faced by emancipated students who usually live in them, brought us to rethink both aesthetics and the function of small appliances. This cooking tableware aims to represent apartments where the room boundaries have diluted and enclosed kitchens no longer exist.
The set consists of three main utensils: a wireless induction dock, a kettle and a pot made of ceramics, both covered by a tap and coming with a wooden handle. These pieces' versatility not only invites the user to move them around comfortably, but also allows people to actually cook with them.