An impersonal standard office
Project name
Miura Private Equity
Functions
Interior Design, Concept, FF&E and Craft
Collaborations
Photography, Kiwi Bravo
Does anybody like working at an impersonal standard office? I don't and, luckily, neither does Miura. A while ago, and happily enough for both, the prestigious risk capital company asked us to renovate a villa —located in a quiet street in Barcelona— to turn it into their corporate headquarters.
The garden gate opens. I enter from the street into the garden, passing beside our beloved cycle park to head for the porch. As if by magic, the door opens and I get to a hall with no reception. I decide to wait in the only room accessible from there which reminds me of a library… After five minutes my host comes and we go to one of the wonderful meeting rooms.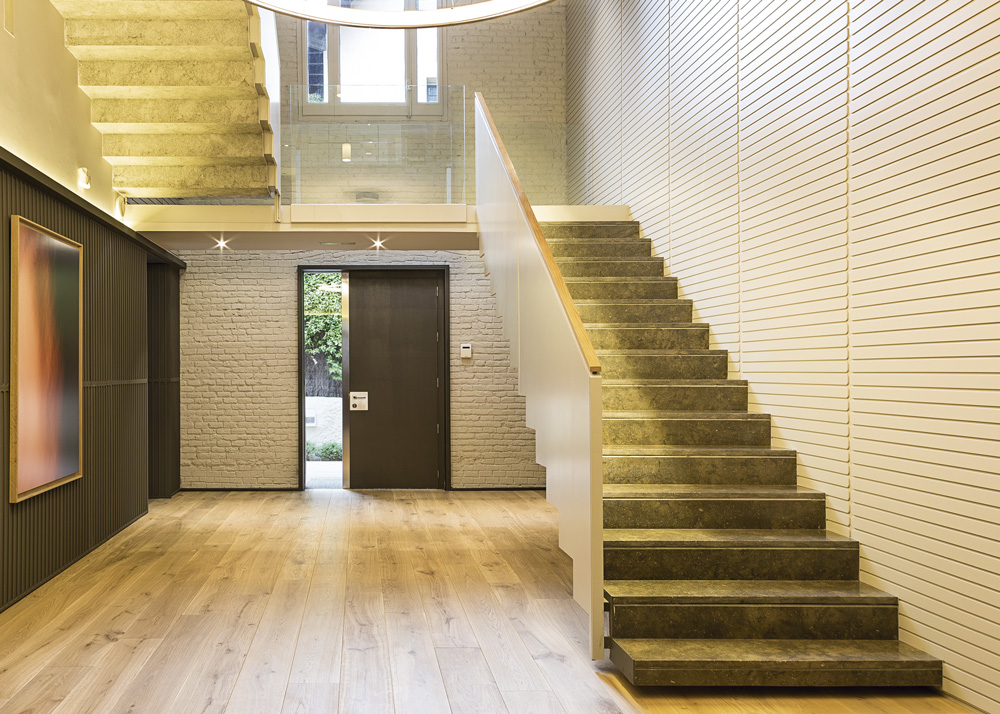 The lobby is as special as the room itself. It shows its purpose. It is a change of pace in order to be in a different place, with different people.
Many people work in this house but not even a word is heard because they are upstairs. Management offices are on the first floor and the rest of the team on the second.
On the ground floor —besides a hall and four meeting rooms— there is a reserved area for an eat-in kitchen with a terrace and also a game room on the lower-ground floor with a pool table and a table football.