The atmosphere of contemporary amd cosmopolite charm
Client
Foc Restaurant Pte. Ltd
Functions
Interior Design, Concept, FF&E and Craft
Collaborations
Photography ©
Matthew Teo (Klaud9), Lagranja Design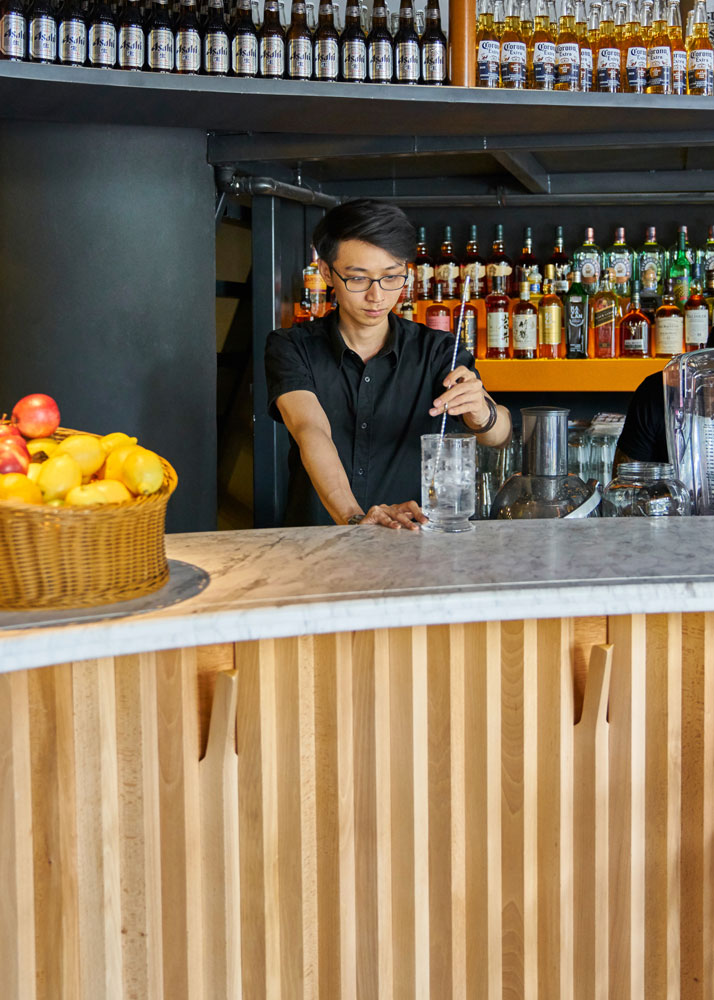 Located in Orchard St., one of the most attractive areas in Singapore, Pim Pam by FOC is characterized by an atmosphere of contemporary and cosmopolite charm.
The core idea of the restaurant was to give visitors the feeling of being in a place with a vast cultural background while enjoying a delicious Mediterranean-inspired meal.
The restaurant looks inviting featuring the Catalonian folklore with elements such as the papier-mâché giants or Capgrossos; a lamp that features Els Castellers: a human tower, typical in Catalan celebrations, and furniture specially designed by Lagranja.
This new space in Singapore represents the best of Catalonia in an exciting new context giving the visitor a sense of place with a cultural background.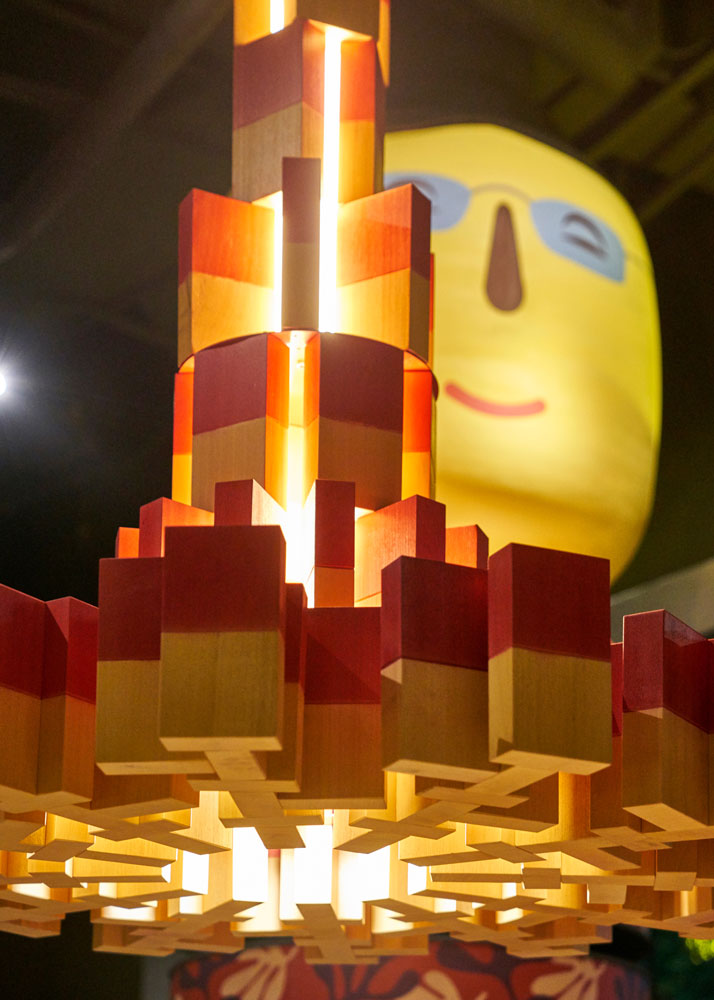 A mosaic with bright colors is applied on the hydraulic floor in order to infuse warmth to the space. Some of the most important details that add character to the space are the column giants, specially designed and painted in our atelier. The design proposal includes other furniture specially designed by Lagranja that pays thorough attention to all details, including the bar made of handcrafted wood from which the hangers emerge.