The second and third generation of the multi brand company Tascón
Project name
Tascón Footwear
Functions
Interior Design, Concept, FF&E and Craft
Collaborations
Photography © Albert Font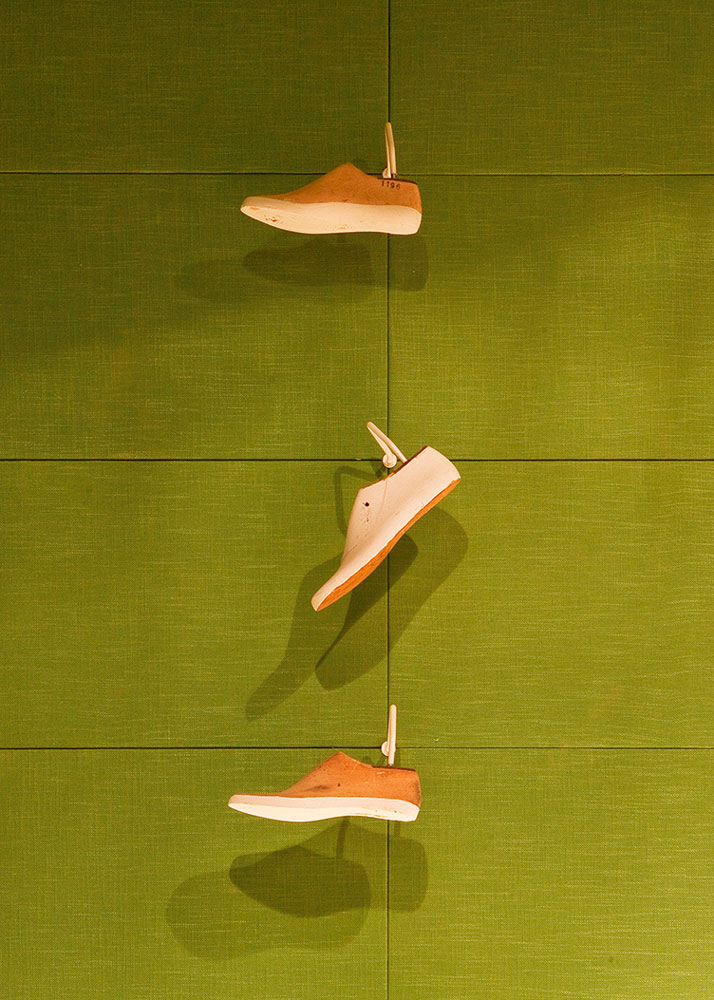 Mr. Carlos Tascón and his son, the second and third generation of the multi brand company Tascón came into Lagranja studio with the intention of updating their footwear shops spread all over Spain.
The aim was to redirect the attention towards the tourists that are buying goods from the center of Barcelona, namely the new generations. Therefore, Lagranja had the opportunity to create a new retail concept applied on two shops in Barcelona with the challenge of completing them in only five weeks. There was no time for doubts and it was clear that the new way must transmit fondness for footwear, handicrafts and aesthetics.
The design proposal was based on the ambitious idea of allowing every single shop to have its own personality aiming to turn the variety into richness for the brand. Intending to create the ideal environment for the shoe, old wooden lasts were used as symbol of the handicraft fabrication process.
The first two shops display more than a hundred lasts that have been decorated by the studio and subtly distributed on the walls.
This concept generated the possibility of inviting designers to decorate — each one according to his or her personality— new lasts for the other Tascón shops.