Project name
The Populist Bebek
Functions
Interior Design, Concept & Craft
Collaborations
Fotografía © Ali Bekman
Lighting consultant © ReMM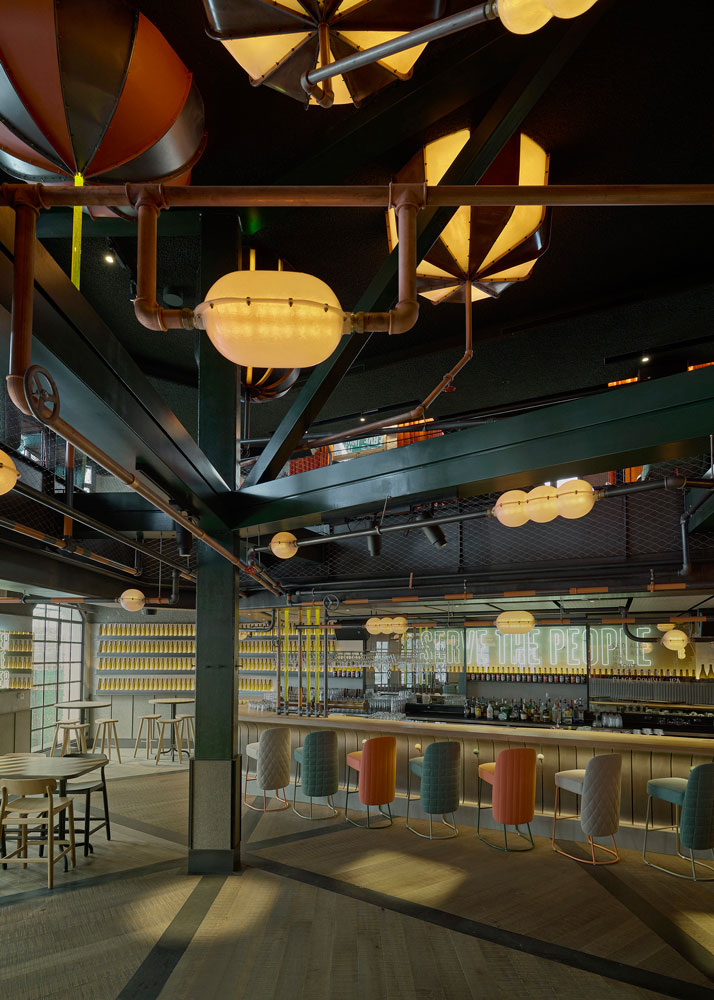 Lagranja Design was commissioned to design the second ¨The Populist¨ restaurant, located in Bebek, a sophisticated neighborhood of Istanbul. In the meantime, the first ¨The Populist¨ became one of the most frequented leisure facilities of the Turkish Capital. Two years ago, Lagranja design studio in Barcelona undertook an ambitious project in Istanbul. The challenge consisted in the conversion of Turkey's first beer company into a modern brewery with an industrial overall look, inspired by the graphic language of the Prohibition period. The result was ¨ThePopulist¨, located in the Bomonti area, restaurant acclaimed by ¨Time Out¨ as the best place to be in Istanbul.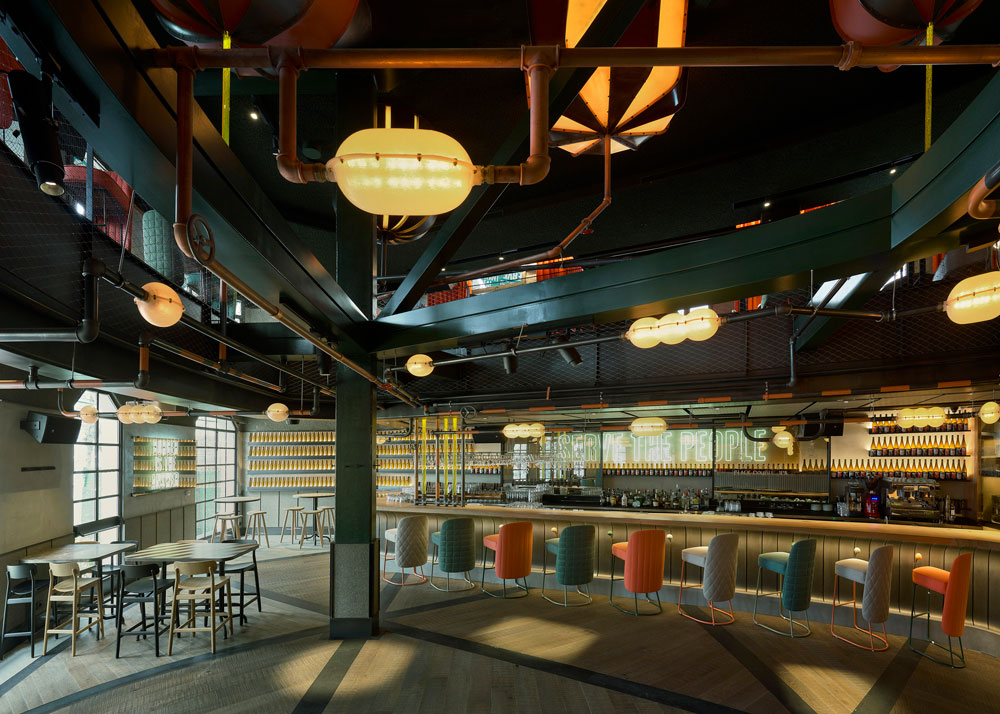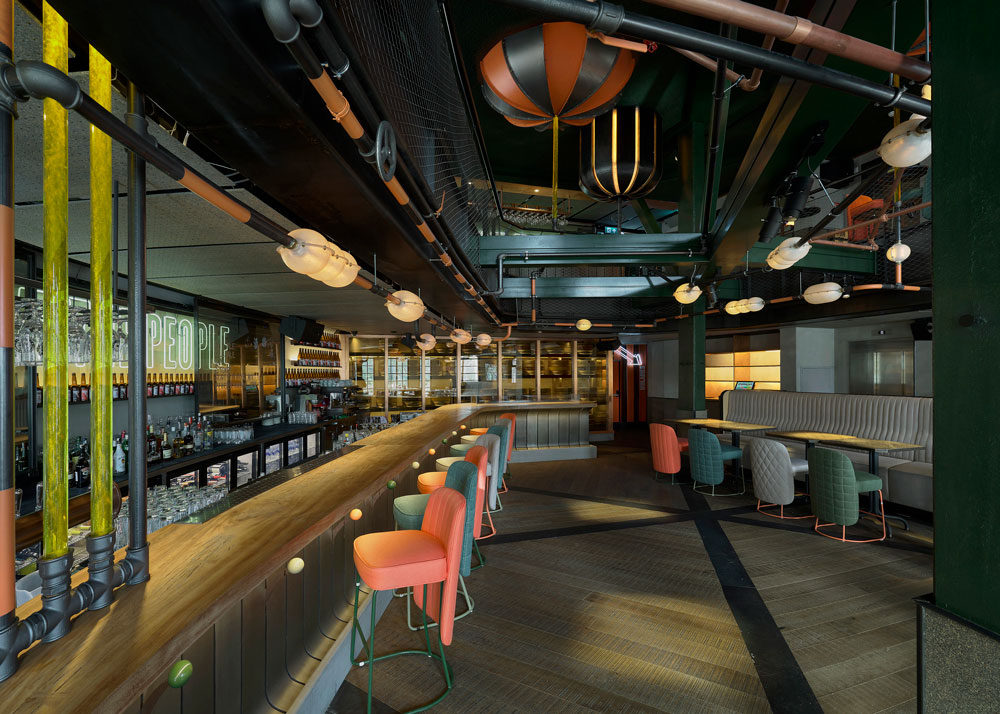 The Beer Dream Machine is an installation representing a ceiling mounted sculptural piece that serves as lighting and simulates the circuit of the beer fabrication.
It eventually becomes a complex machine that almost feels alive, as the liquid is constantly flowing through the pipes and the lights are changing all through the day to create different atmospheres. At late hours they are dancing following the rhythm of the music playing in the brewery.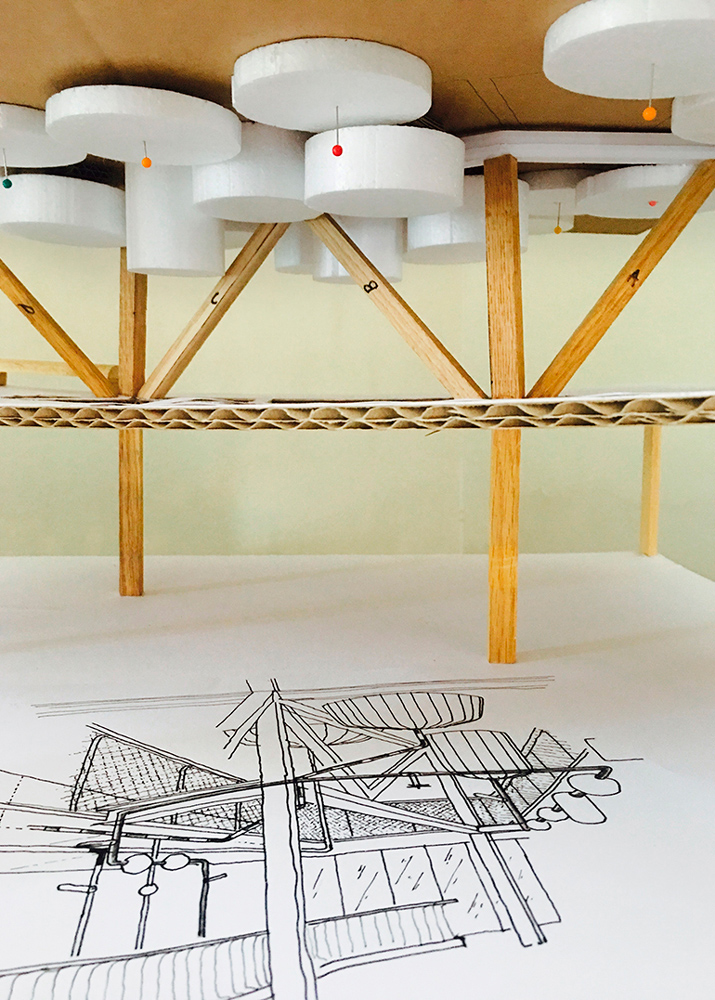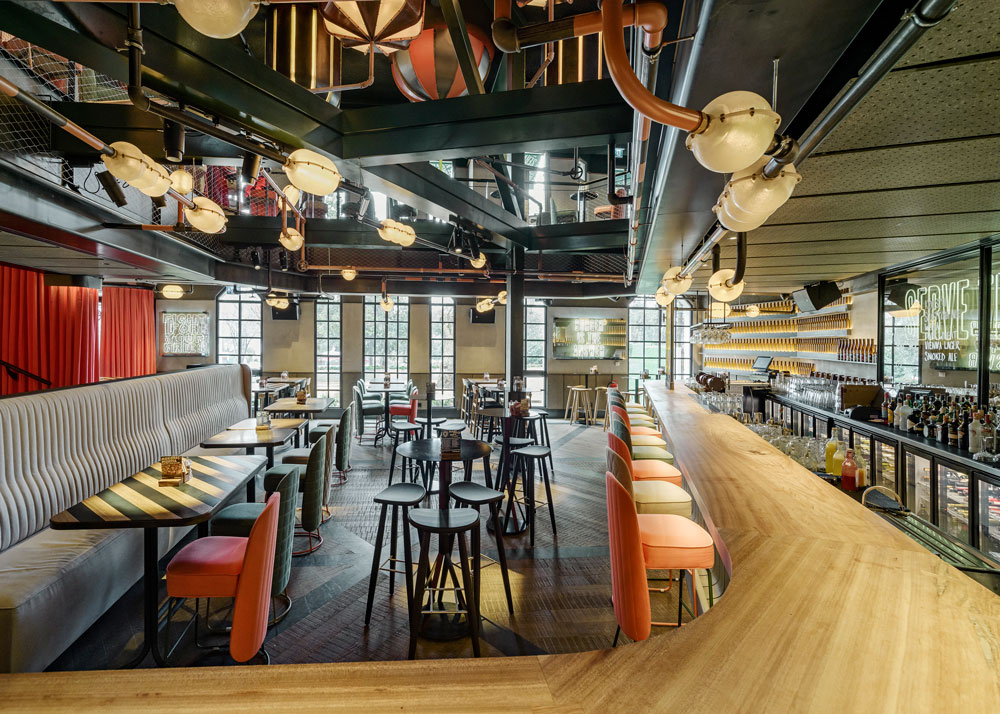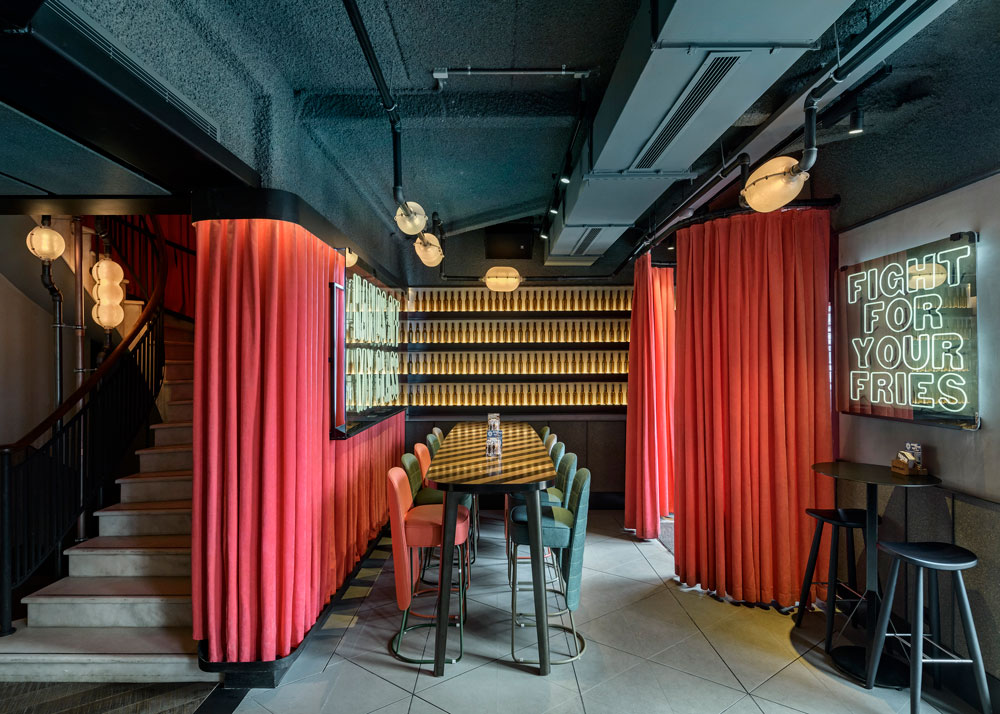 The bathroom might be seen as the synthesis of the entire project. Representative pieces of bespoke furniture used in the restaurant can be found in this space. For instance, the sink is made out of pieces of rehabilitated copper tanks used to store the beer.
White neon lights are used as direction signage and a fun neon message is included in each bathroom. By placing a tinted glass on top of the text, the light behind makes the surface become a mirror. The general illumination is assured by duct and luminaire segments used for the Beer Dream Machine too. The industrial look is completed by the sink faucets, which are made out of the same type of copper pipes composing the beer installation and the lighting fixtures. The aim was to create a unitary design that tells the story of beer's true spirit and the prohibition, outlining in the same time the historical value of the location it occupies.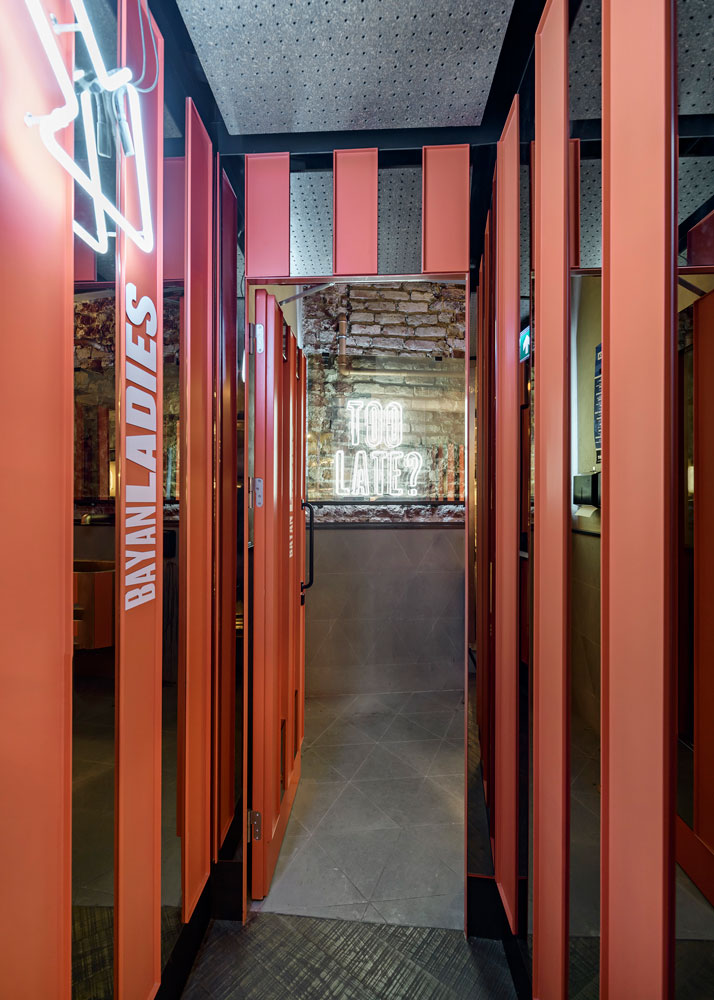 The neon texts aim to recall the disobedient atmosphere created by the crowds against political issues during the Prohibition times. Protest is reflected in a tangible yet fun aesthetic, using powerful slogans related to food and beverage.
Nevertheless, the text is not meant to be taken literally, so the twist consists in treating it with irony and humor. The white light was chosen for the neon to make the text noticeable, without overwhelming, so the emphasis is kept on the overall space. This element, already present in the first premises Lagranja designed for Populist, is the only one repeated in order to give consistency to the bran