The expansion of a young entrepreneur
Client
Abat Coffee & Sandwiches
Functions
Interior Design, Concept, FF&E and Craft
Collaborations
Photography © Joan Guillamat
Graphic Design © Zoo Studio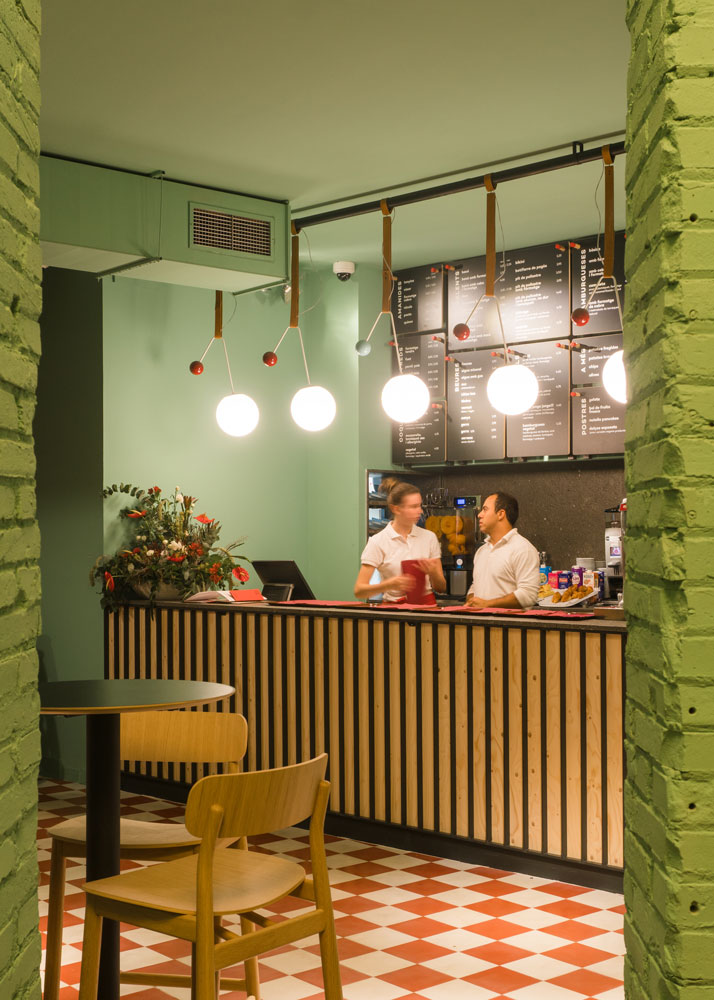 This project was part of the ambitious plan of expansion of a young entrepreneur. The owner opened the first Abat Café in his hometown, Manresa and planned to inaugurate one in a former bank office, located in Lleida, Spain.
Despite the limited budget, Lagranja managed to create a fresh, comfortable and contemporary space.
Having the original premises of the Abat Café as reference, we decided to maintain a similar design language for the new space. We drew inspiration from the typical items and details of traditional bars in Catalonia, as for instance the addition of the hydraulic floor tiles that bring color and warmness to the space.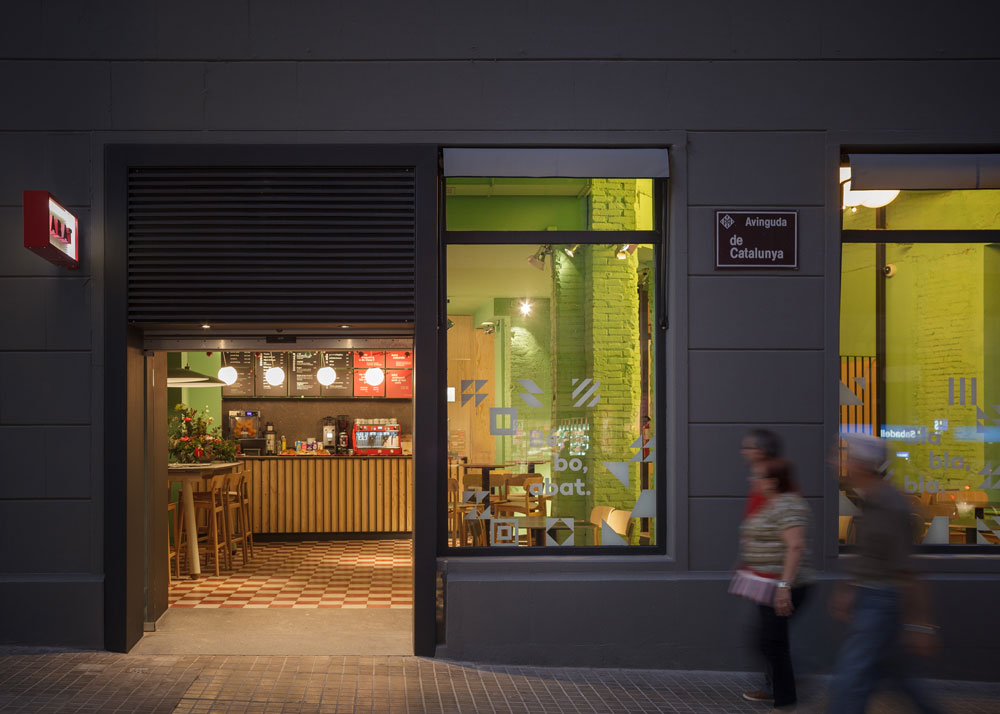 The entire design proposal was inspired by the decision of preserving the original staircase of the former space. Covered with solid wood, the staircase volume gives a modern, sculptural accent to the overall venue.
Furthermore, we continued the design by adding black iron handrails and using the same grid in other surfaces and areas of the café as well. A big Berry lamp, one of Lagranja's signature products, was placed over the counter. The countertop and the table-to-share are made of " Sant Vicenç " stone, a typically Catalan natural black stone provided by a local quarry.
All elements included are characterized by simplicity, yet their originality is decisively contributing to the bright atmosphere of the interior design. Abat Café has become an iconic café in Lleida, enjoyed not only by the recurrent customers, but also by passersby, that have the opportunity of admiring the vibrant details right from the street.