Project name
Hincha Restaurant
Client
MiMhoteles, by Leo Messi and Majestic Hotel Group
Location
Andorra la Vella, Andorra
Functions
Interior Design, FF&E, lighting and Craft
Collaborations
Diseño Gráfico ©Zoo Studio
Fotografía, © lagranja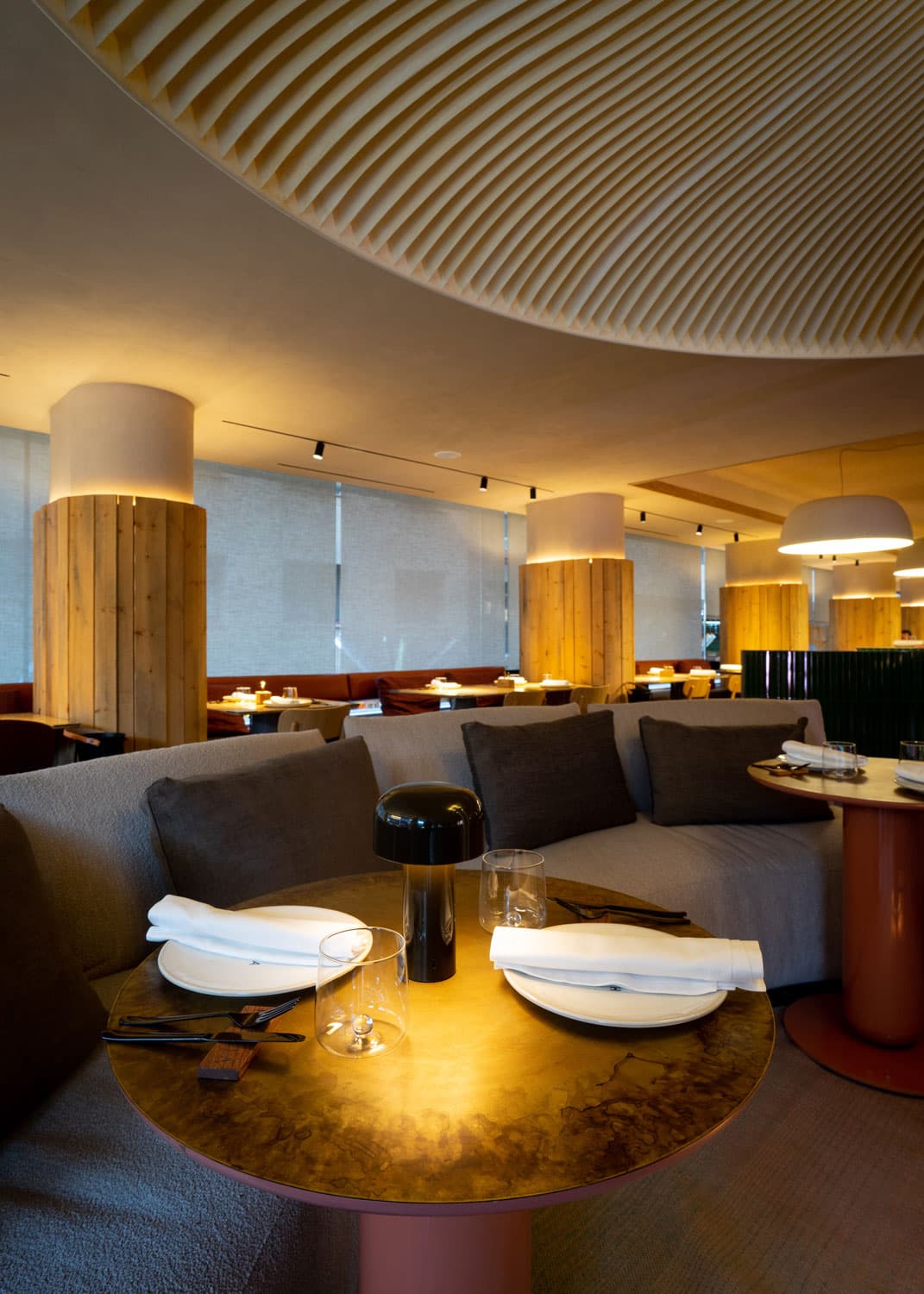 Hincha, a new restaurant owned by Nandu Jubany, can be found on the second floor of the recently opened MIM Andorra hotel. The hotel is the first five-star establishment belonging to the MIM Hotels group, which is owned by Leo Messi and managed by the Majestic Hotel Group. Situated on the main avenue of Andorra La Vella, the hotel caters to tourists who come for both shopping and mountain-related activities, including skiing. The interior design concept mixes urban and mountain styles to appeal to a younger audience.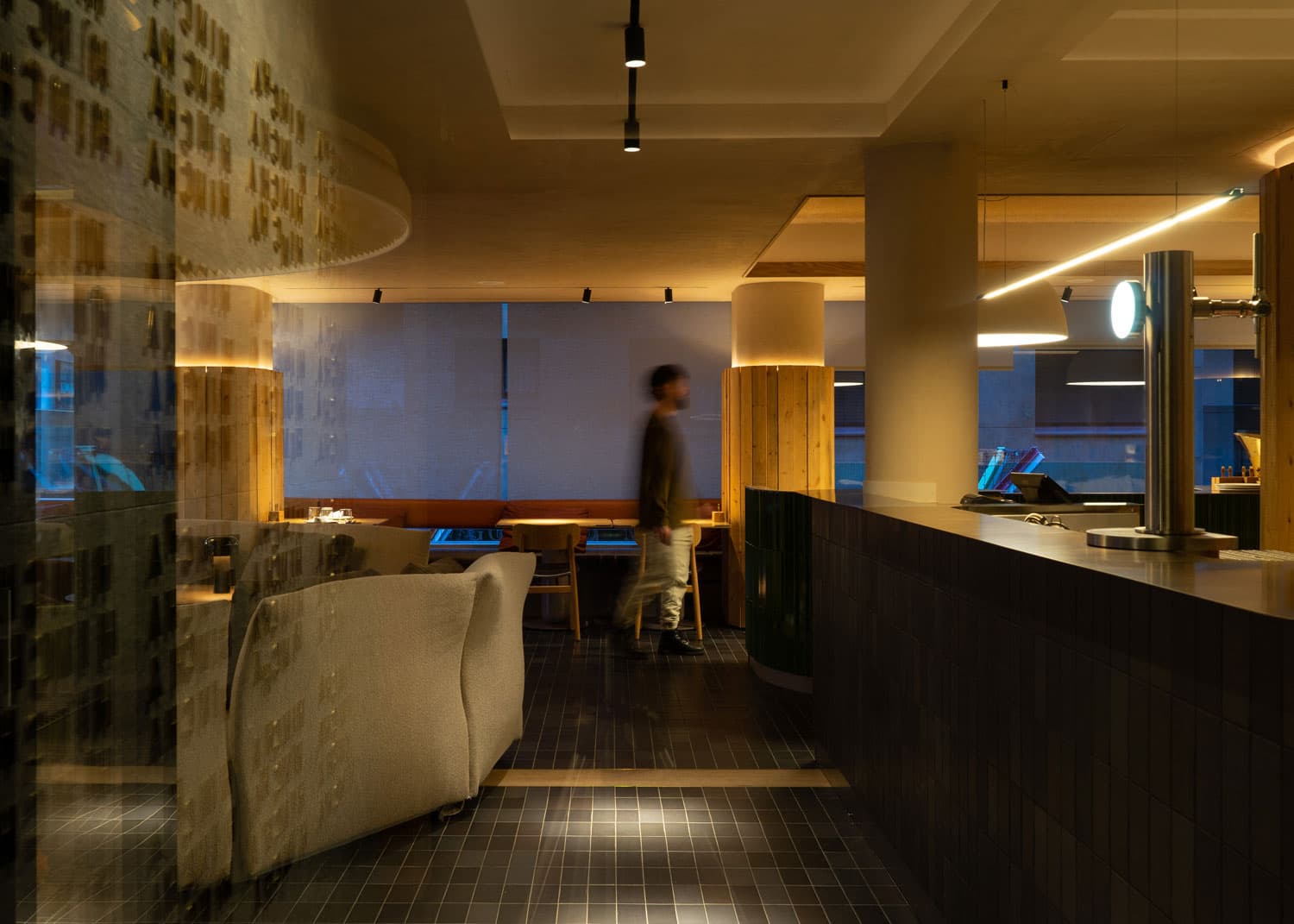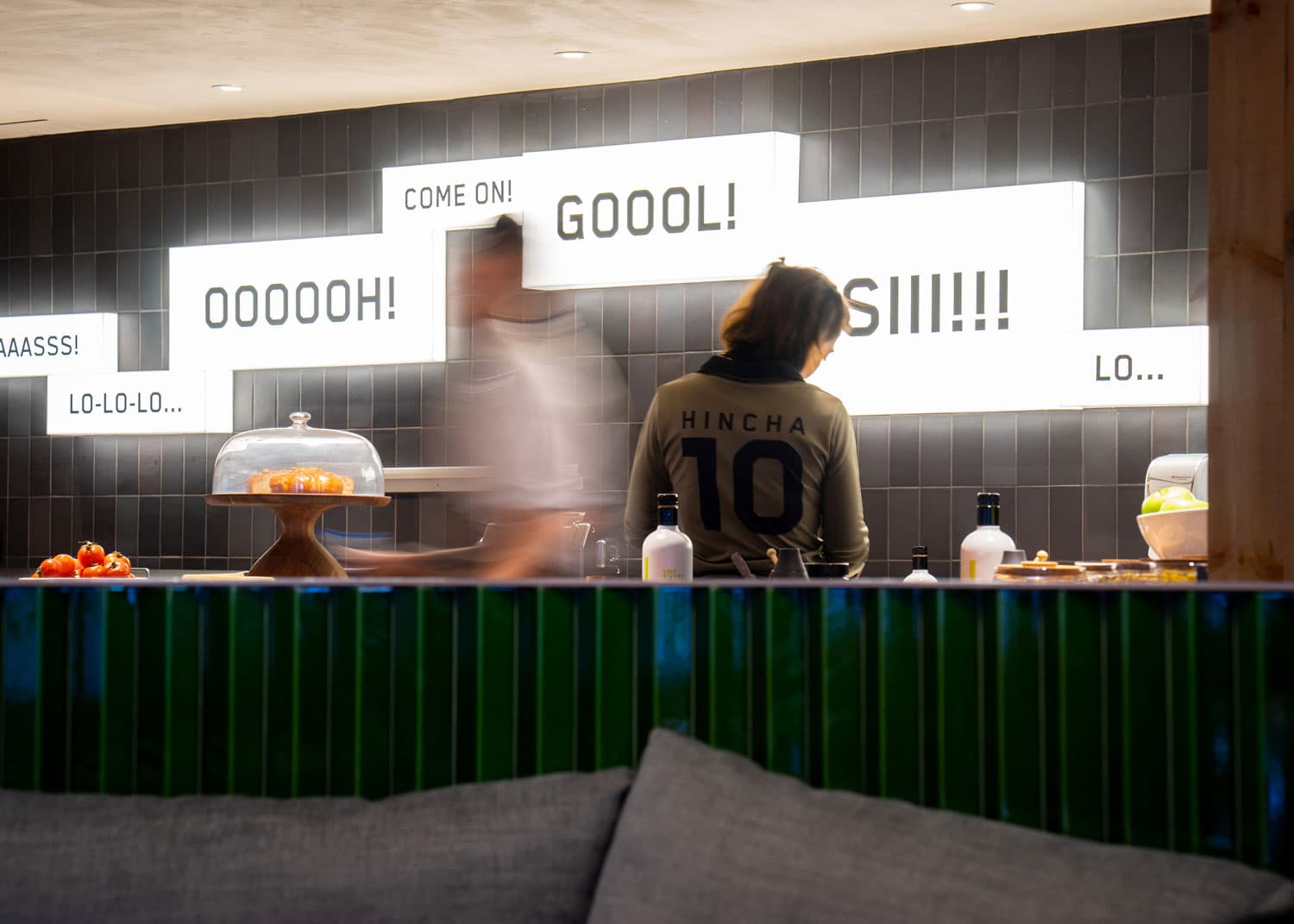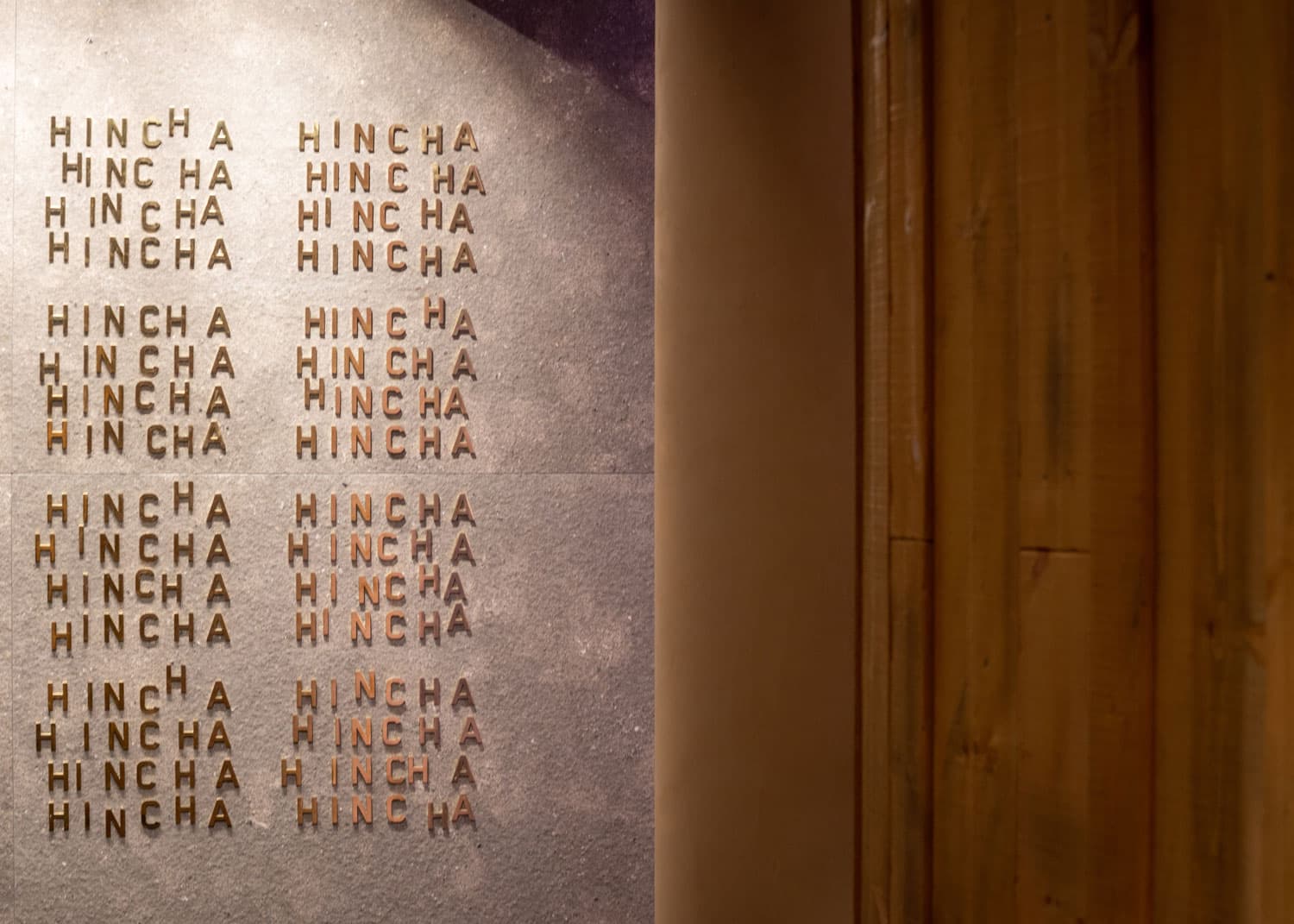 Zones and micro-environments
Within a limited space, we have created a restaurant, cafeteria, and lounge area. The fixed furniture serves to separate these three areas while also preserving a sense of openness.
To pay homage to the stunning natural surroundings, we have incorporated a unique centerpiece in the form of a mushroom-shaped structure. This handcrafted plaster piece, along with a semicircular sofa and a custom carpet by Nani Marquina, creates an ideal focal point within the restaurant.
A large upholstered bench lines the windows and helps to organize the tables, while six extra-large pillars covered in wood both conceal the building's structure and provide privacy to various seating areas.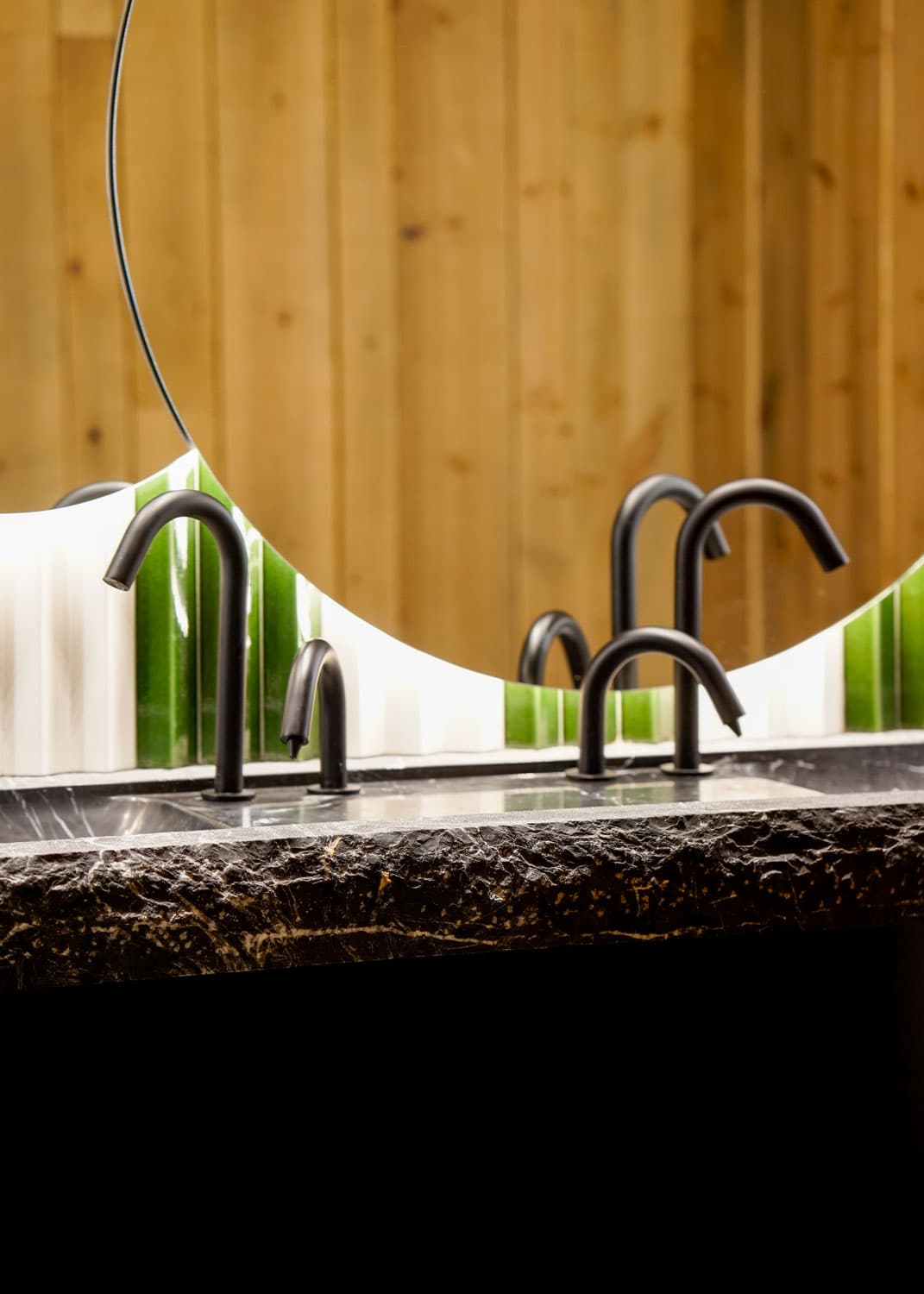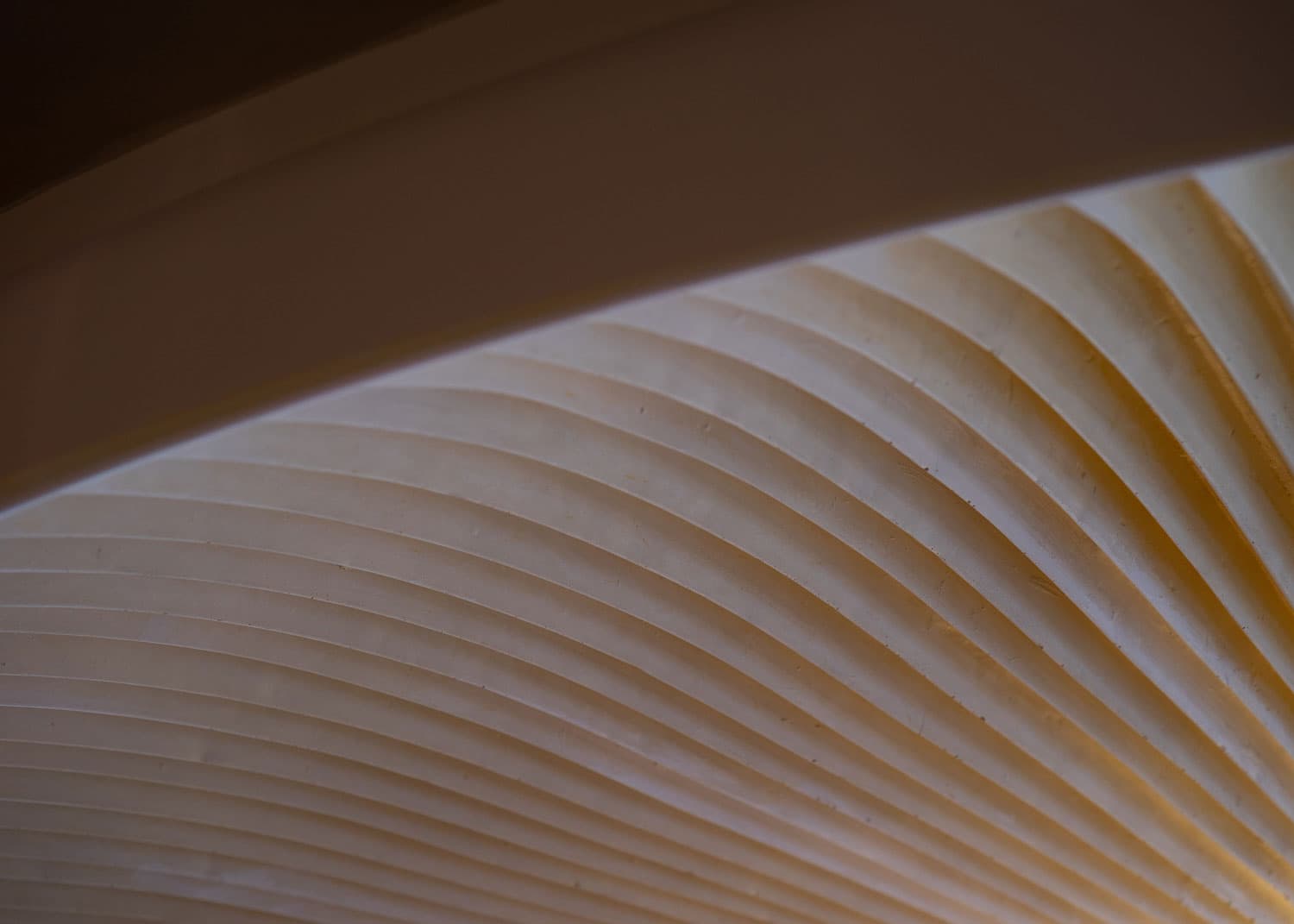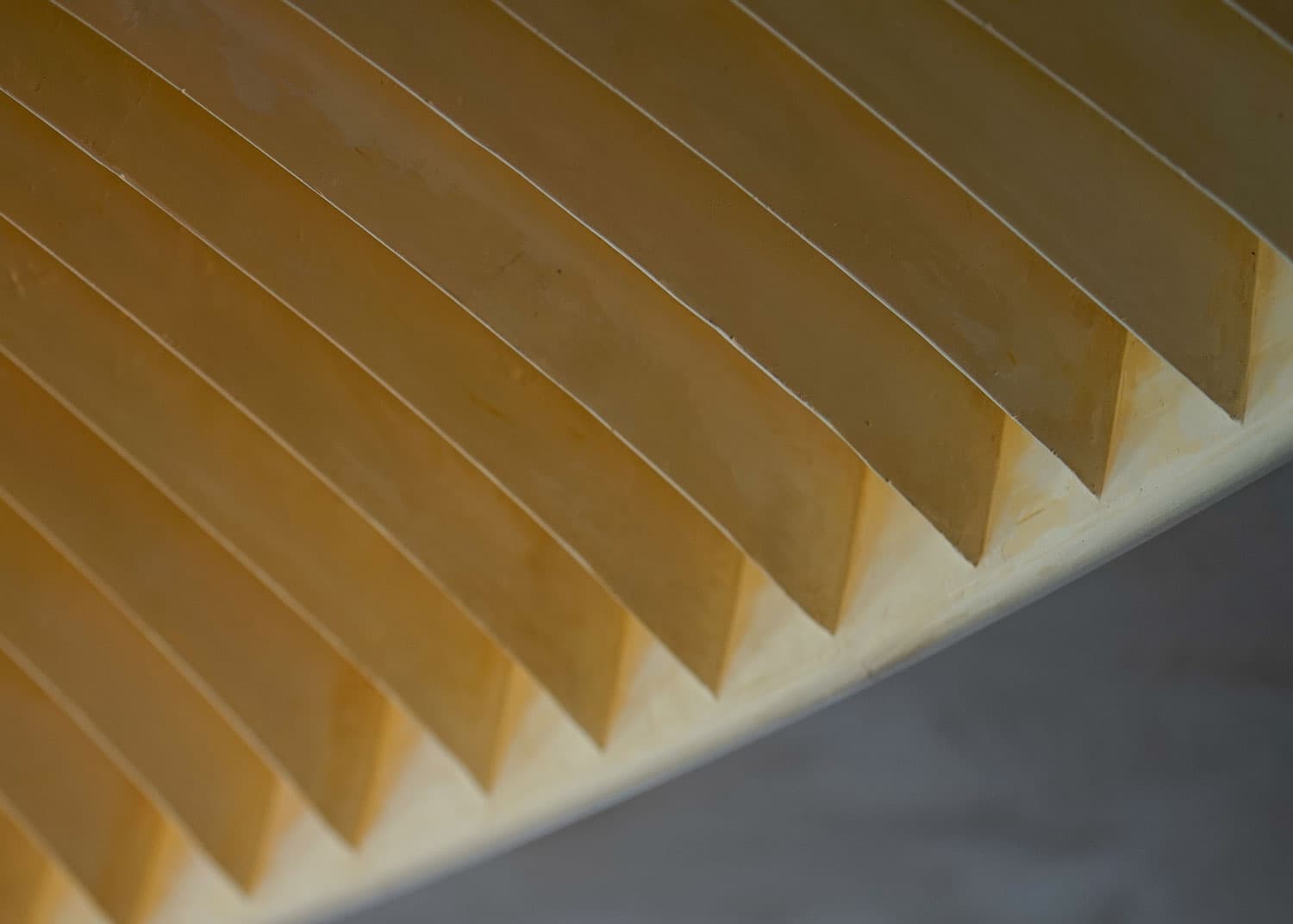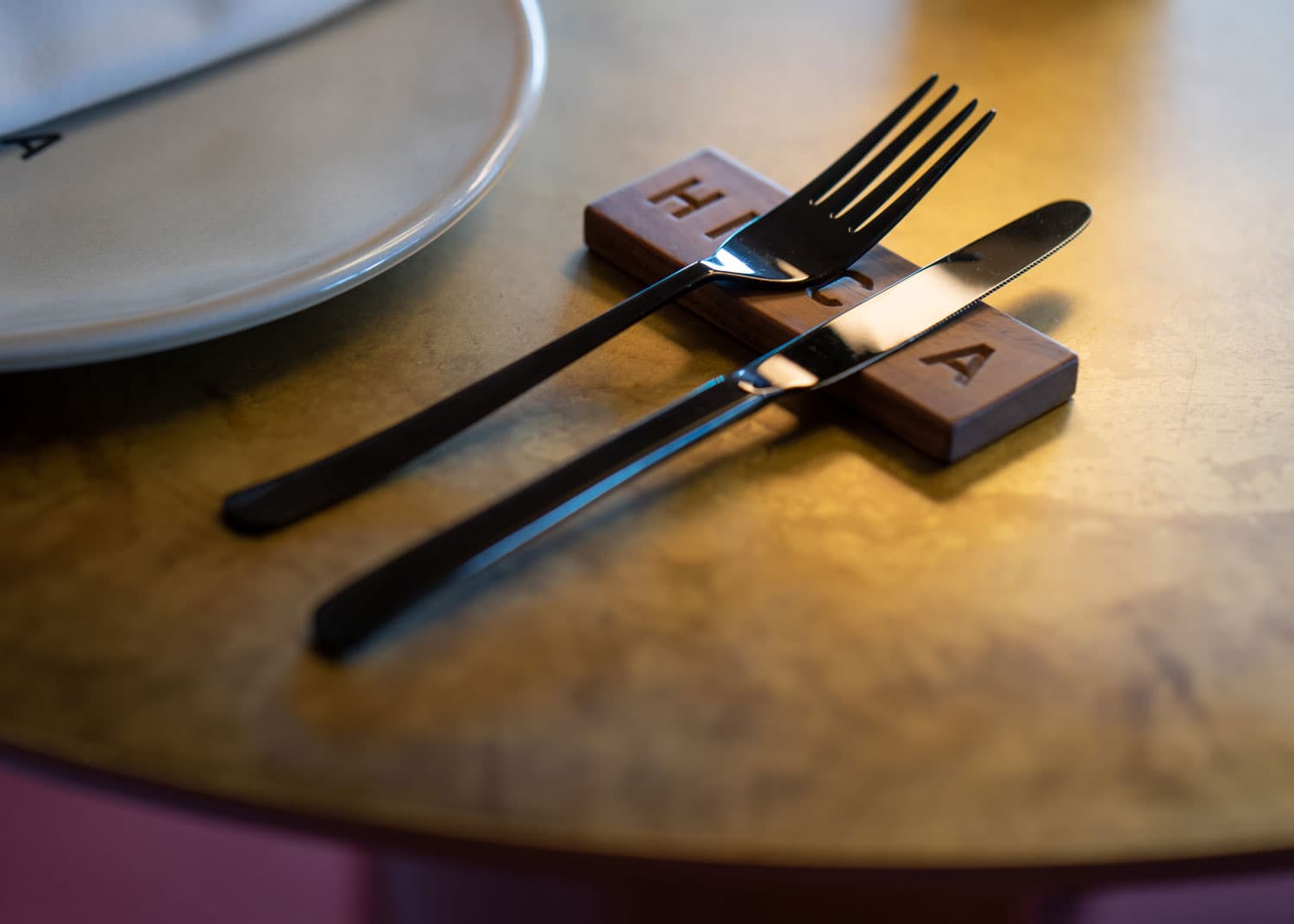 Central islands featuring oval tables covered in green ceramic makes reference to old mountain stoves and efficiently organize the dining area.
In the restrooms, we have utilized natural stone fragments to craft the washbasins.