Inspired by the beautiful colors of the tabacco leaves and the Japanese culture
Project name
JTI Turkish Headquarters
Client
Japan Tabacco International
Functions
Interior Design, Concept, FF&E and Craft
Collaborations
Photography © Ali Bekman
Our client was Turkish JTI, a global company that produces and distributes tobacco brands such as Winston, Camel and Benson & Hedges. The JTI employees of the Istanbul headquarters required a better organization of the offices, as well as a warmer touch in the overall design of the corporate spaces.
Inspired by the beautiful colors of the tobacco leaves and the Japanese culture, Lagranja designers achieved a significant accomplishment: warmer atmosphere and cozy offices without corridors.
Each floor of the building has a different color scheme, based on the tobacco drying process: from dark green to ochre, brown and bright orange.
The company is Japanese, consequently the design subtly integrates various elements of this culture, as for instance the wooden screens as room dividers. These elements manage to separate the areas, ensuring in the same time a better communication of the offices with other different spaces.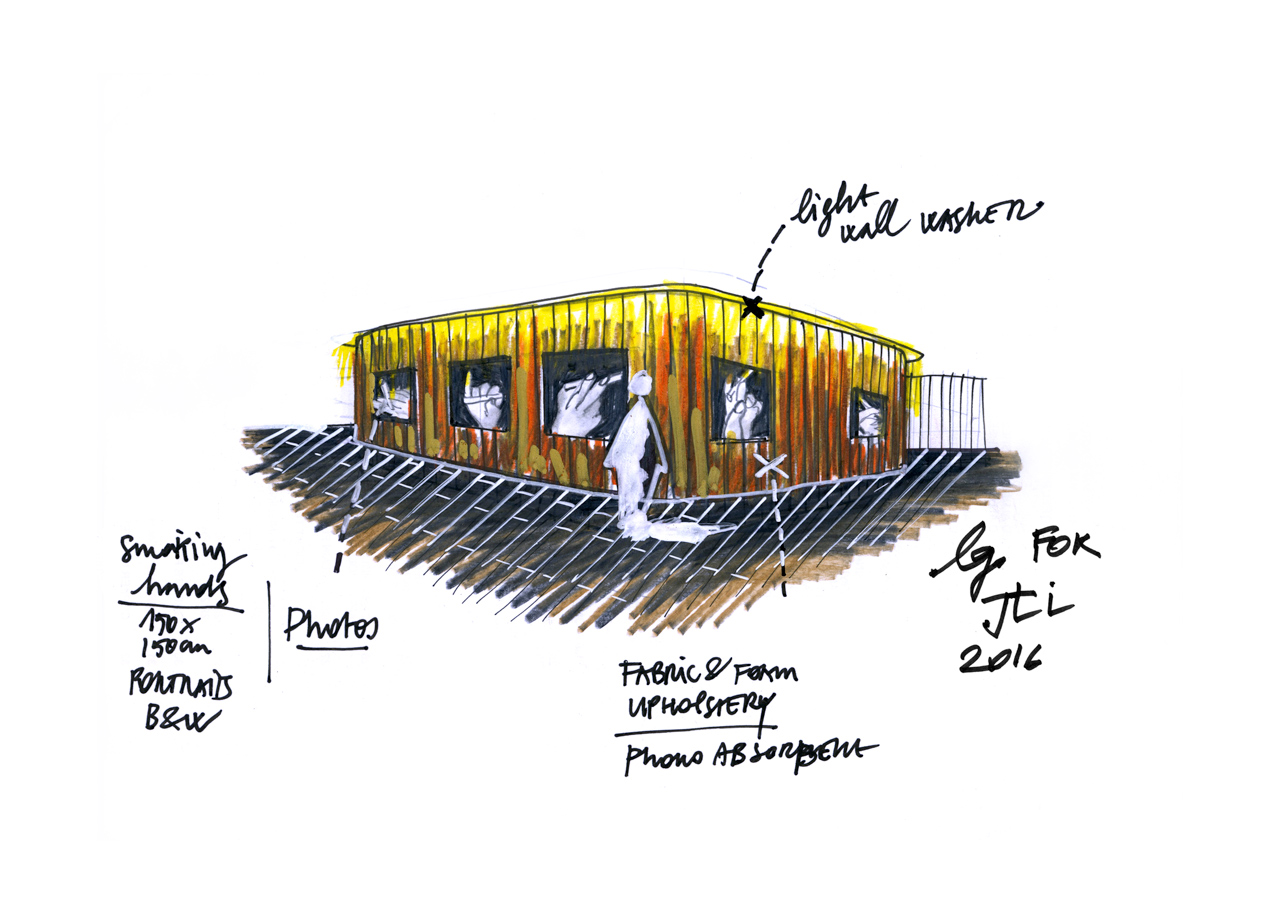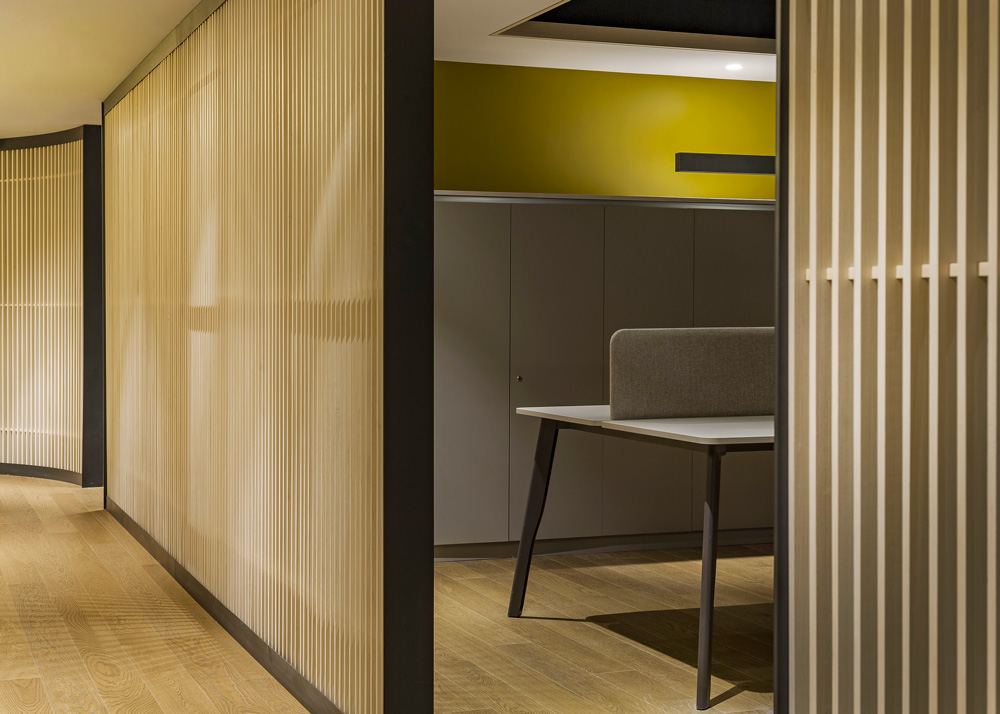 In order to add a cozy touch to the workspace, the design team integrated a photography series that was commissioned to Elena Claverol. The exhibition is entitled " Smoking Hands " and depicts various hand poses of holding cigarettes.