Project name
Campus Planeta
Location
Hospitalet de Llobregat, Spain
Functions
Interior Design, Concept, FF&E and Craft
Collaborations
Photography © Joan Guillamat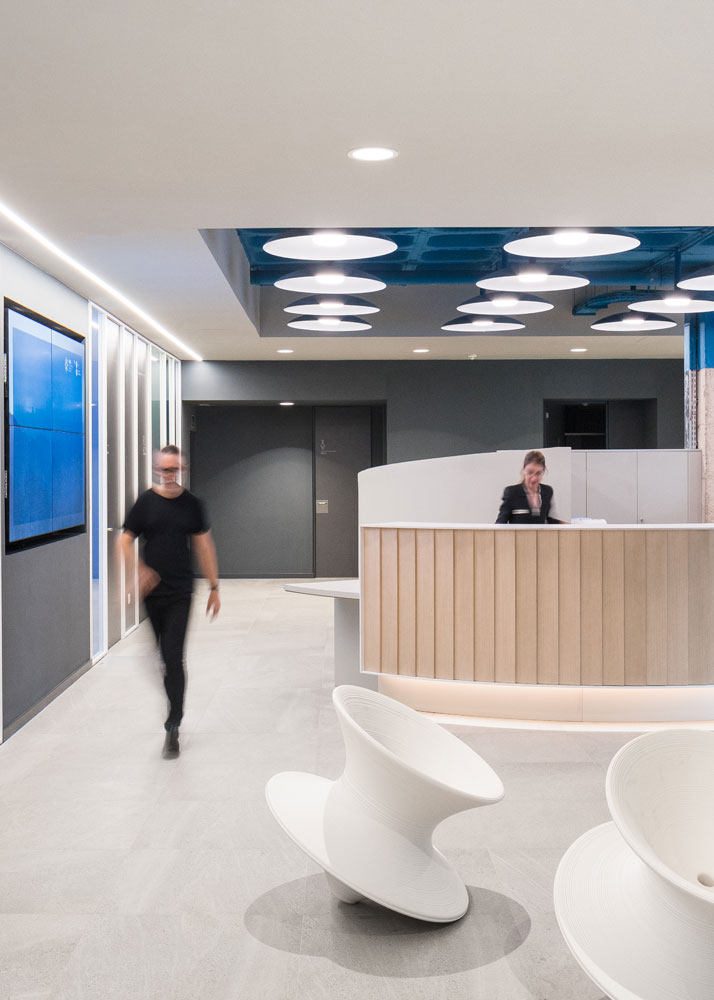 This was an atypical project for the Studio, as it implied redesigning an educational facility, located at a former courthouse in L´Hospitalet del Llobregat, Barcelona.
The building, slightly deteriorated, was transferred by the City Hall to Grupo Planeta with the aim of transforming it into a training center. The condition was to allow the citizens to use some of the facilities for social and cultural purposes. Therefore, Laranja Designed stepped in to transform the old building into a modern, functional college that is connected with its surroundings. The biggest impact comes from the façade change, that needed a contemporary look. The frontal façade is covered by a white metal mesh that brings a technological look to the place while becoming a landmark for the city
Another key intervention comes from the addition of a big auditorium to the building, that will also host the city's cultural activities. It's build on a slope and takes up two floors.
The building will hosts more than 4000 students and it's located on La Farga de l'Hospitalet, a new cultural area on the rise… So, of course Lagranja Design had to be there!
From the studio's atelier we created The Eye Lamp, a bespoke lumminaire specially designed to emphasise the volume of the staircase and break with the rhythm and hardness of the structure.