A new generation of Campings
Location
Santa Cristina d'Aro and Cabo De Gata
Functions
Interior Design, Concept, Craft & Landscape
Collaborations
Architecture, Tematic Arquitectura
Landscape, Valentina Greselin
Branding, Espluga + associates
Photography, Albert Font & Coke Batrina
We Camp is a new generation of campsites. Restless and nonconformist, they were born with the aim of creating an experience where it is possible, enjoying the natural environment in a sustainable way. After years of experience in the hotel sector, they start this new adventure for all those who are looking for something more than a campsite.
WeCamp commissions lagranja with the design of the common spaces (access/reception, community toilets, bar and restaurant, lounge/activity, kids club…) as well as the interior design of the Mobile Homes and Glamping Tents, and a collection of bespoke furniture to furnish them.
We are tackling 2 projects at the same time: In Santa Cristina, in a valley in the heart of the Costa Brava, and in Cabo de Gata, in a spectacular bay with a fishing atmosphere.
In both cases the intention is to make a minimally invasive project, where nature is of great importance and where the interior spaces are integrated with the exterior.
In Santa Cristina the chromatic proposal, relaxed and serene, is composed of green and brown tones that blend with the environment, providing tranquility and leaving the protagonism to furniture and decorative elements (lamps, utensils) that are the ones that provide the touches of color necessary to give life to the project.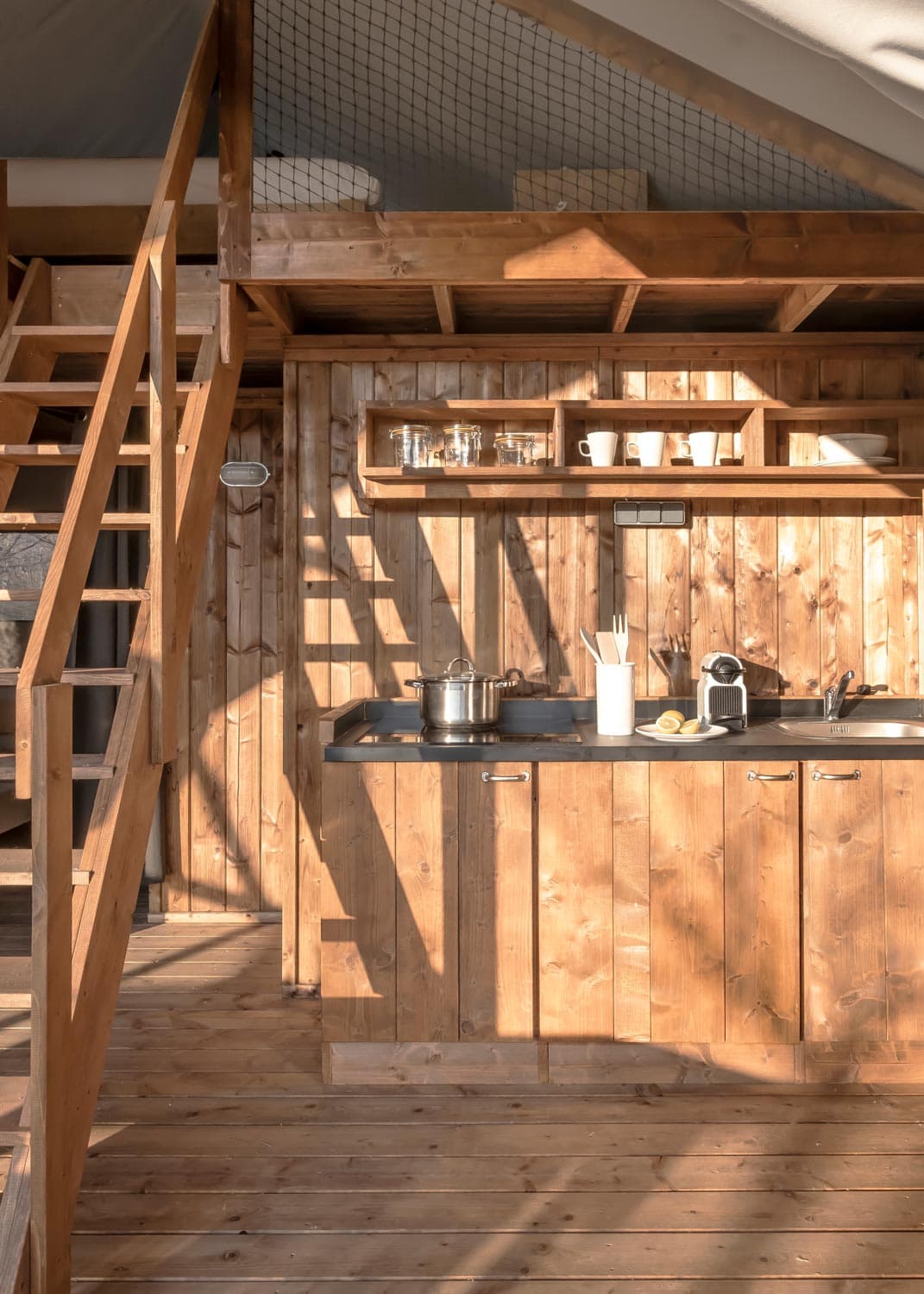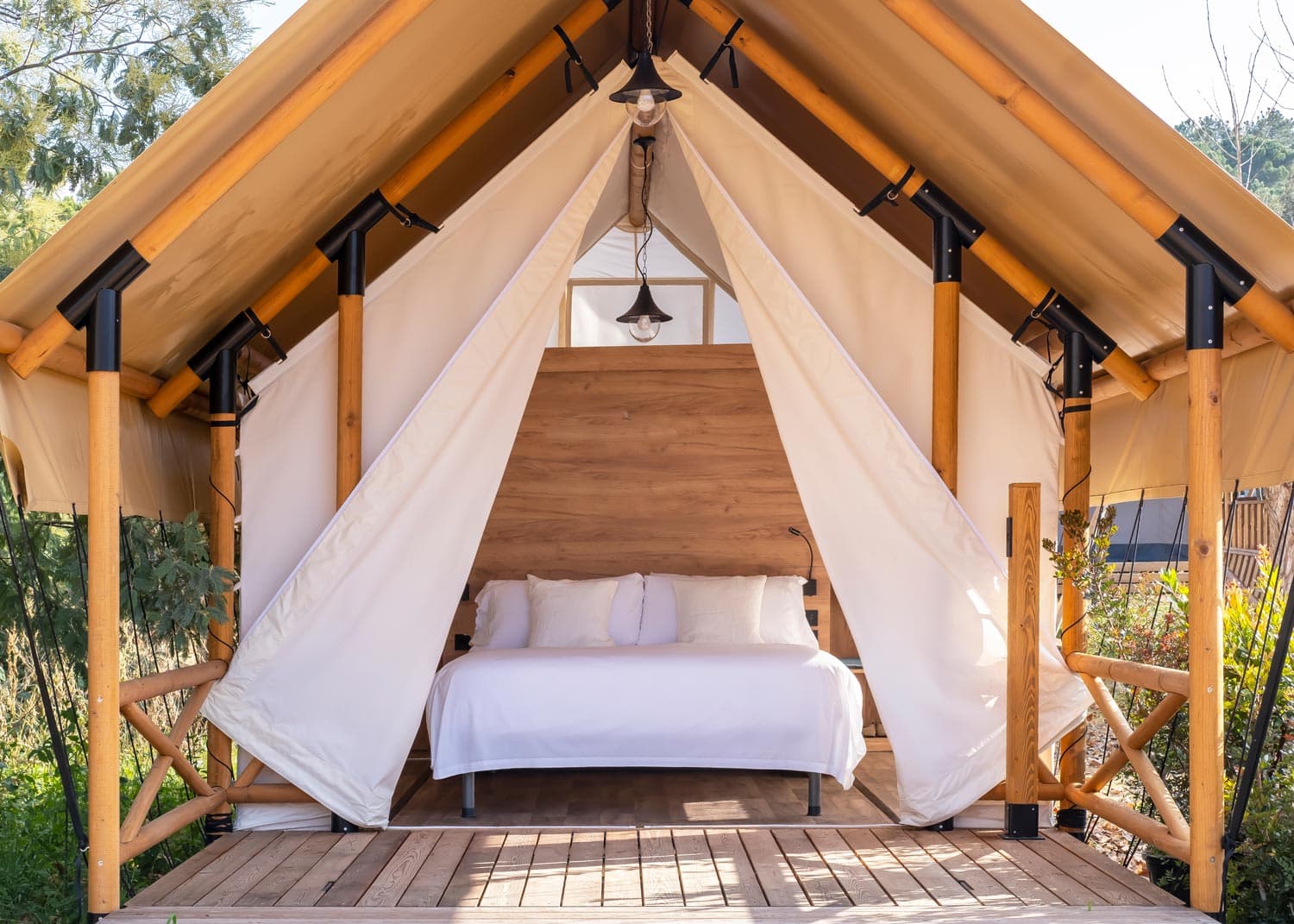 The restaurant, located in the middle of a pine forest, recovers an abandoned building, extending it and integrating it into nature by means of canopies and wooden platforms. In the interior paving, bricks embedded in the concrete have been used to draw carpets that organize the space.
The collective toilets are anything but camping toilets! They have individual sinks, and a domestic touch.
As usual in Lagranja Design projects, we have developed pieces designed for this specific project, such as the Camp table and coffee table, made of saw-cut pine wood and aluminum and painted in bright colors that add texture and personality to the project, or the Camp lamps, made of colorful PVC threads, which are the casual and fun point that gives the project a personality of its own.
Finally, the Camp chair, with a hand-braided rattan seat, designed for the company Dareels and patiently produced in Indonesia.