Pushing the Empordà Golf Resort into a stylish new era
Project name
Hotel Empordà Golf Club
Functions
Interior Design, Concept and Craft
Collaborations
Emiliano Ponzi, Illustrator
Ricardo Jorge, Illustrator
Matilde Grau, Ceramist
Golf Empordá, a work of the renowned Catalan architect Carlos Ferrater, is 4* hotel that forms part of a premium golf destination. Set in the beautiful landscape of the Costa Brava, the resort has splendid views of the Mediterranean Sea and hills, which members can take in while putting around two 18-hole golf courses. Lagranja Design's aim was to celebrate the uniquely social side of the game and golf, and make the modern, compact building as welcoming, comfortable and timeless as the Costa Brava itself.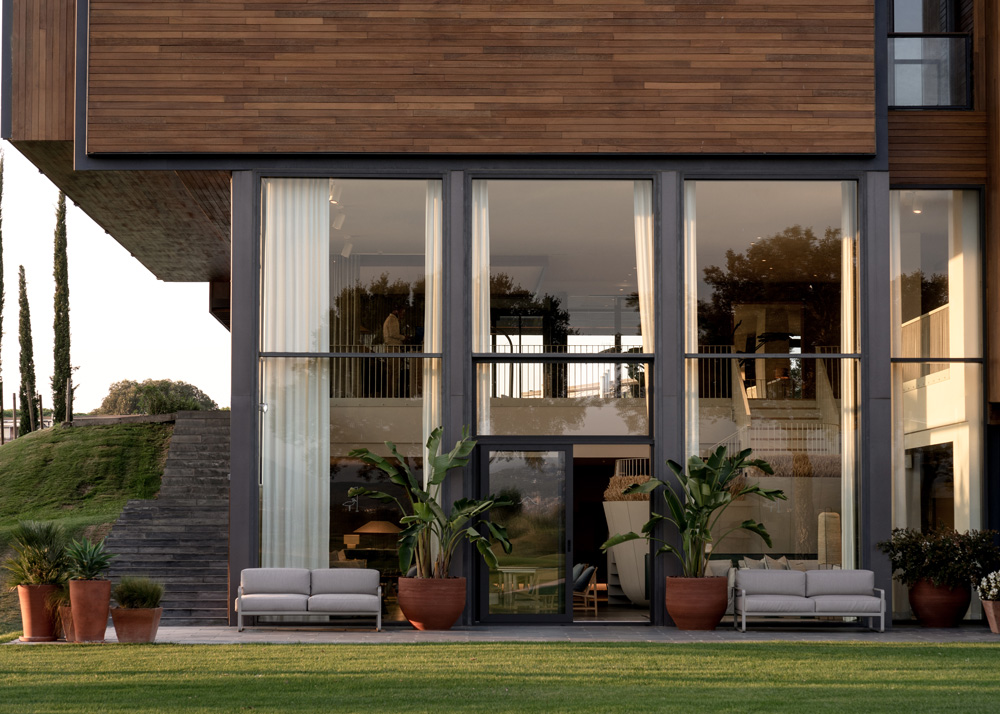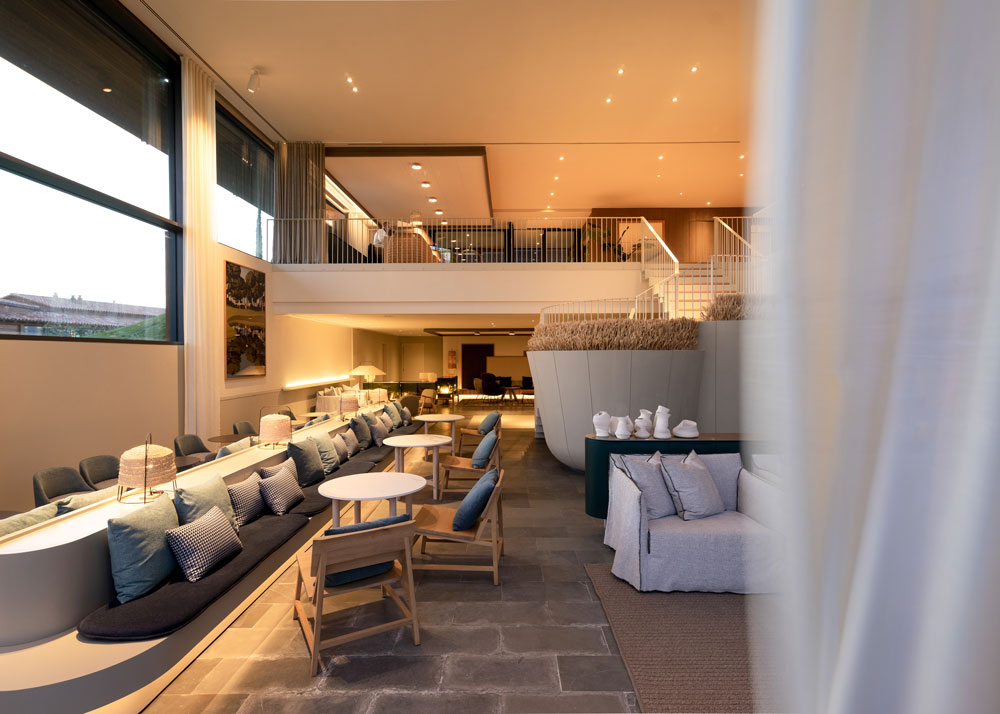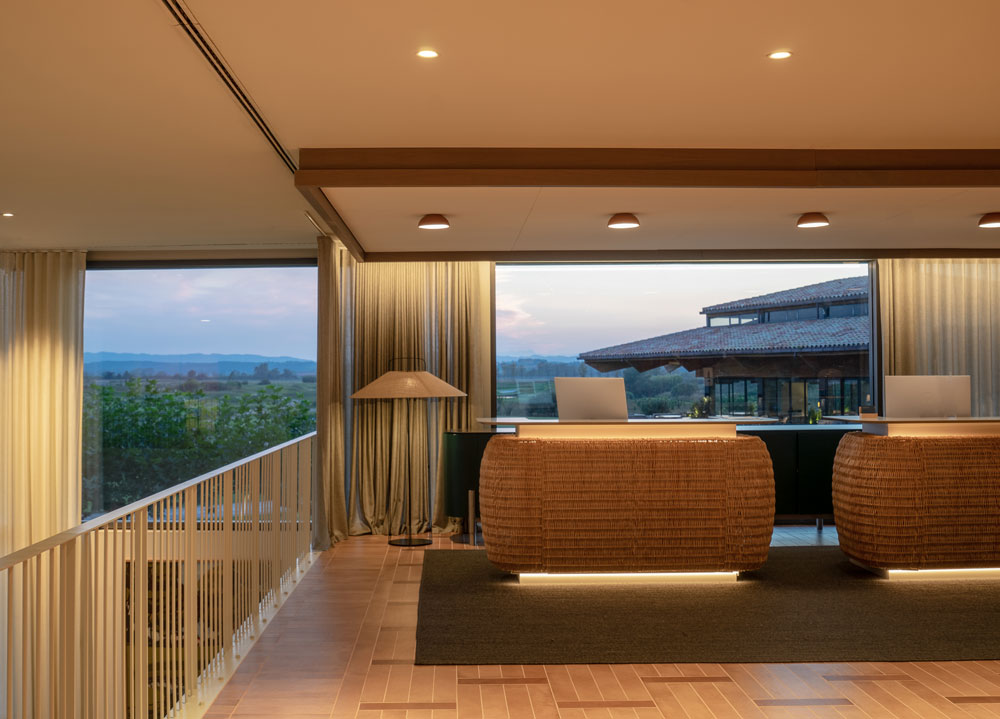 Lagranja Design took inspiration from the vernacular architecture of the Costa Brava – known as 'Catalan Rationalism' – to 'open out' the public areas of the hotel and create spatial flow without losing a sense of intimacy – an important consideration in the era of 'social distancing.' A ramp was removed; visually connecting the interior of the hotel to the greens of the golf course. The split-level public area, hosting a reception and bar, lounge, and breakfast facilities, were reorganized around large-scale elements (a fireplace, oversized pot plants) and woven comfortably together, creating warm 'spaces within spaces' for conversation and socialising.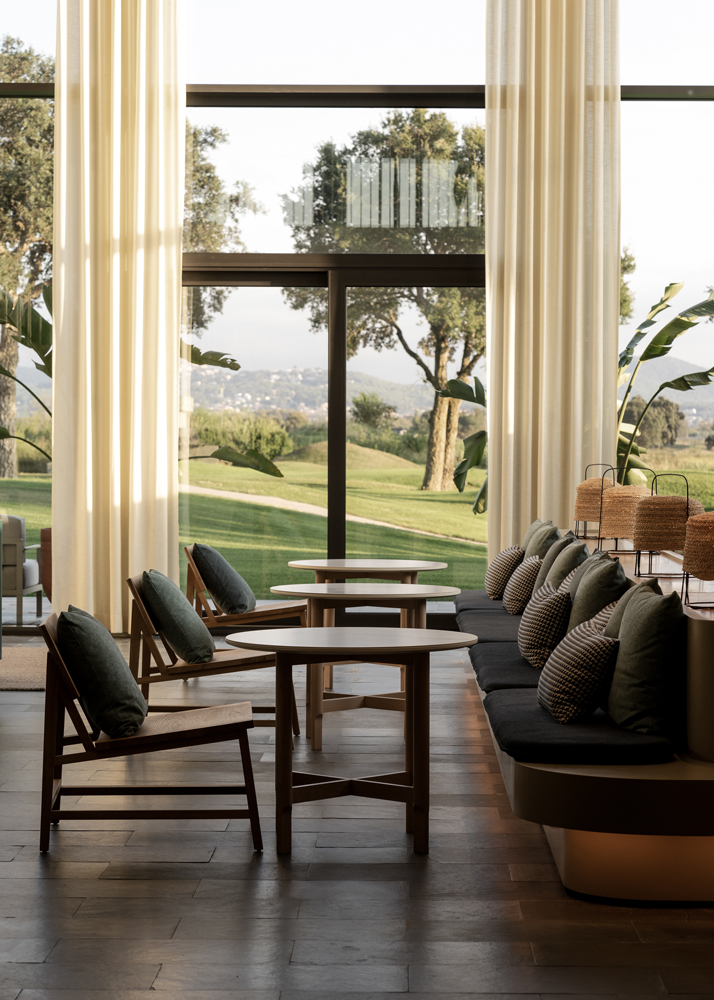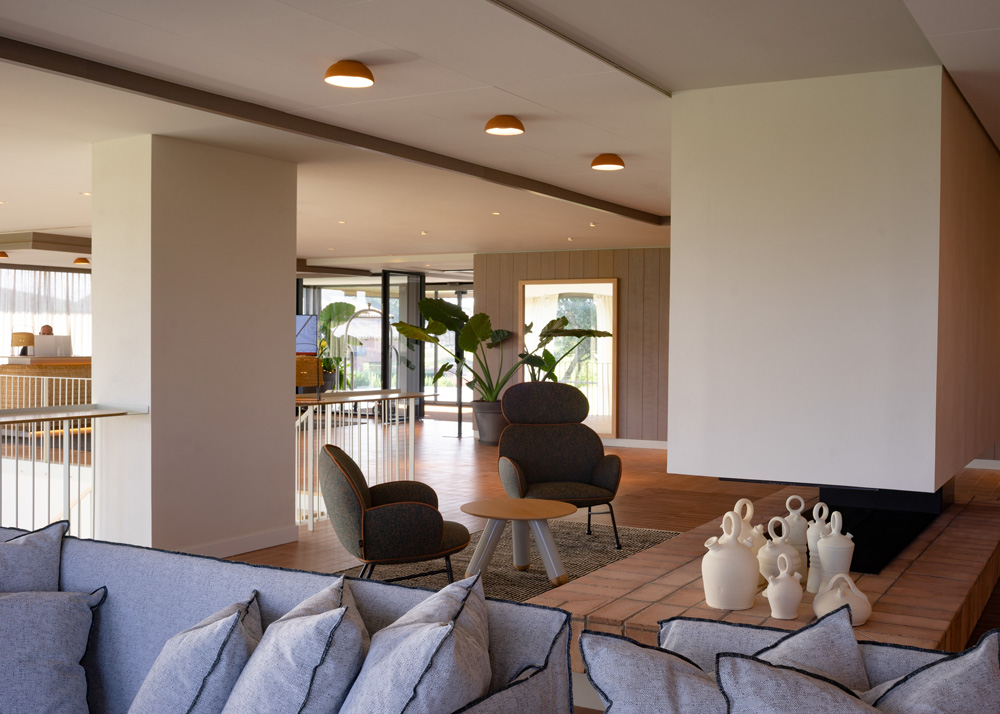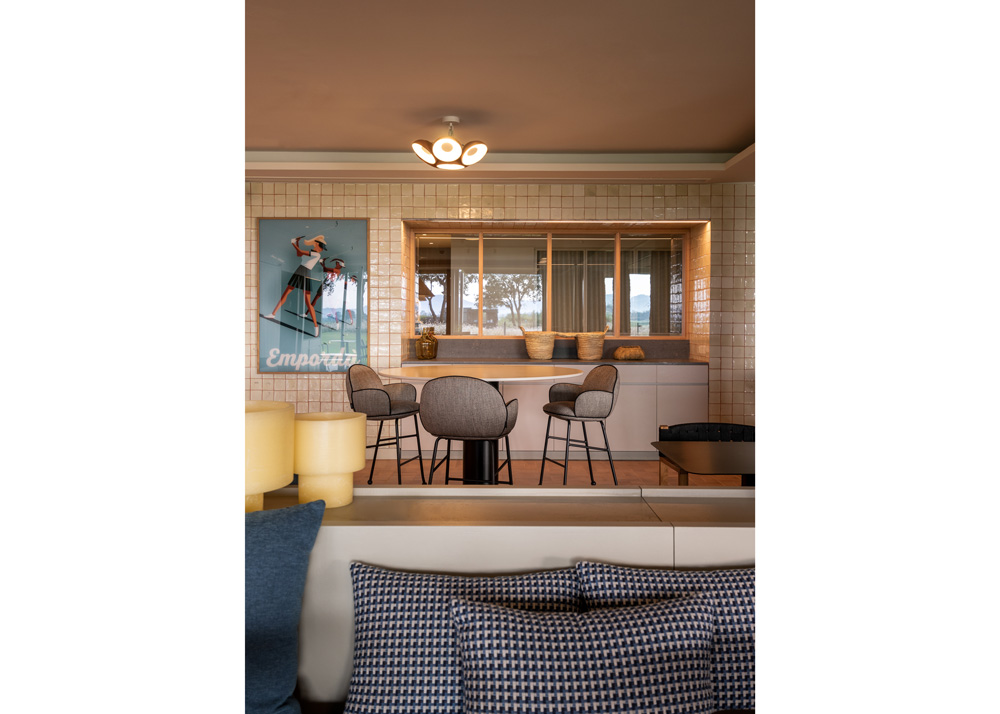 CRAFTED ELEMENTS, NATURAL MATERIALS
Crafted in ateliers of the region, clay appears in many forms in the hotel, from oversized urns (the largest seemingly 'supporting' the staircase the mezzanine) lampshades, tiled conversation nooks and the bar itself. Basket ware and textile weaving is another visual code, on the surface of modular table supports, natural rugs, and lighting; with simple basket-shaped hanging and standing lamps emitting a soft illumination. Natural wood, subdued turquoises, greys and greens and gentle organic forms compose a sensitive, comforting décor that effortlessly fuses functional rationalism with modern Mediterranean flair.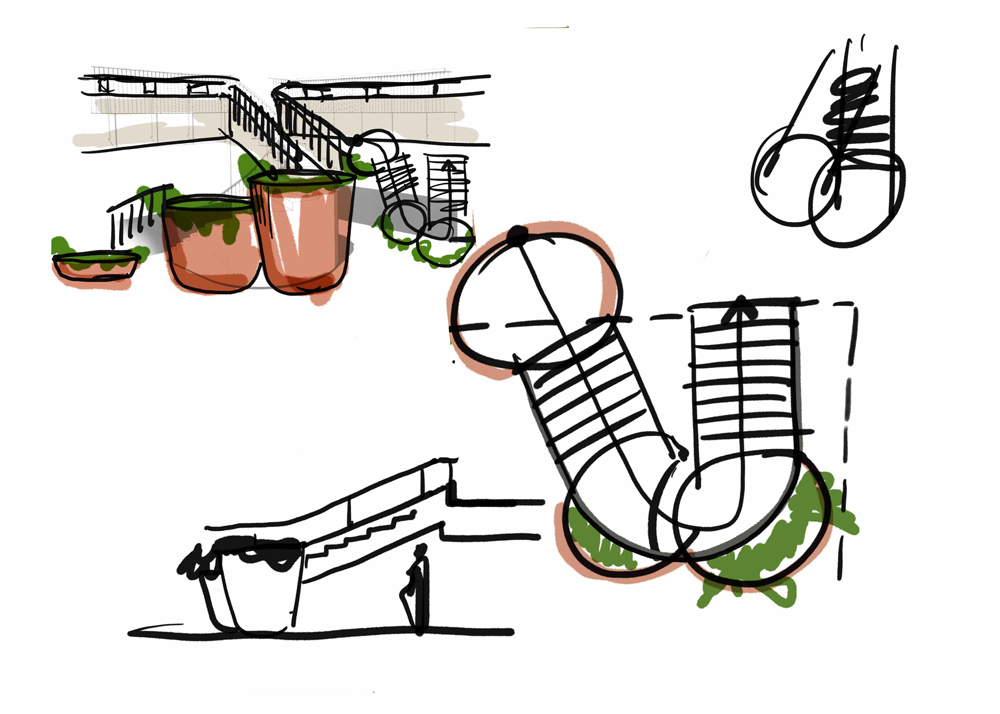 Lagranja Design's philosophy is to create exclusive, bespoke pieces of furniture and decor for each project, instilling it with a singular identity and competitive edge based on the values of thoughtful design.
Lagranja Design invited two well-known illustrators – Emiliano Ponzi and Ricard Jorge – to create a visual theme for the hotel; images that recall posters from the golden age of travel and celebrate the game of golf itself. These have been hung, in various sizes, in the common areas of the hotel and the rooms, creating a strong brand identity that communicates the hotel's revived spirit and purpose. This message hits a high note in a 6 by 6 meter 'live' mural made of local clay. Conceived by Lagranja and artist Matilde Grau, members of the hotel's golfing club were asked to put their ball against its surface while it was still wet, creating a lunar-esque texture and eternal reminder of their club's 'new era.