Project name
Asabys Headquarters
Functions
Interior design, furniture, Ideation &Craft
Collaborations
Bespoke elements, Big Group. Photography, LagranjaDesign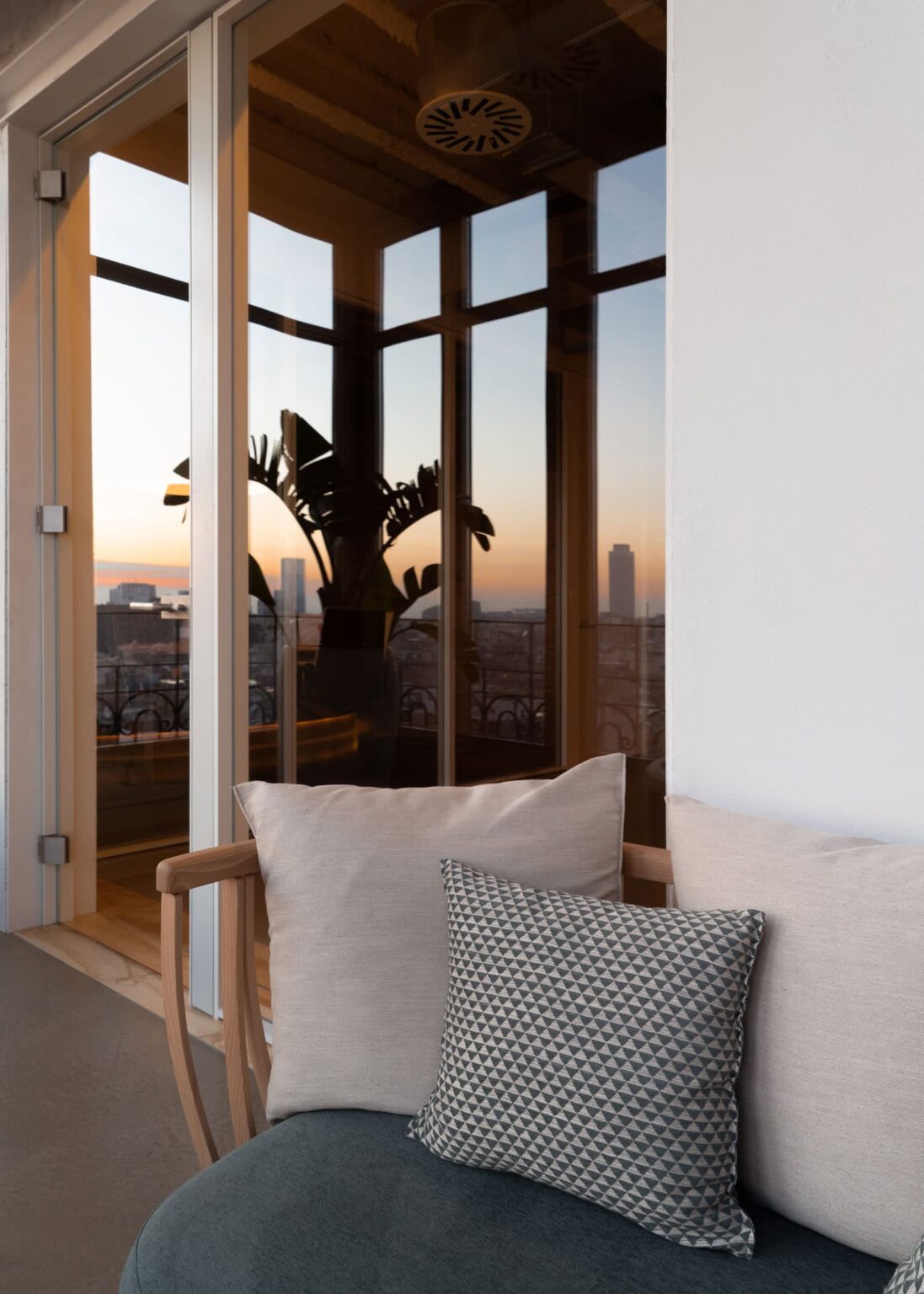 AsabysPartners is a Barcelona-based investment fund that specializes in healthcare innovation, specifically in "healthtech." The company's new headquarters, situated on the fifth floor of the Pier07 building, is exclusively dedicated to healthcare and life sciences companies and offers breathtaking views of the Born district and Barcelona's old town.
The design of the project is centered around the concept of WarmTech, which combines a cozy and homely atmosphere with the technological and innovative vocation of the company. The historicity of the building was taken into account during the development of the project, with indirect lighting that descends through the exposed brick walls, which were left bare due to their historical value and interest.
The chromatic palette is inspired by the company's corporate colors, with ecru and desaturated blues used for fabrics and finishes to create a friendly and welcoming space. The layout includes a reception area, several meeting rooms, a lounge, an open space area, a large boardroom, and restrooms.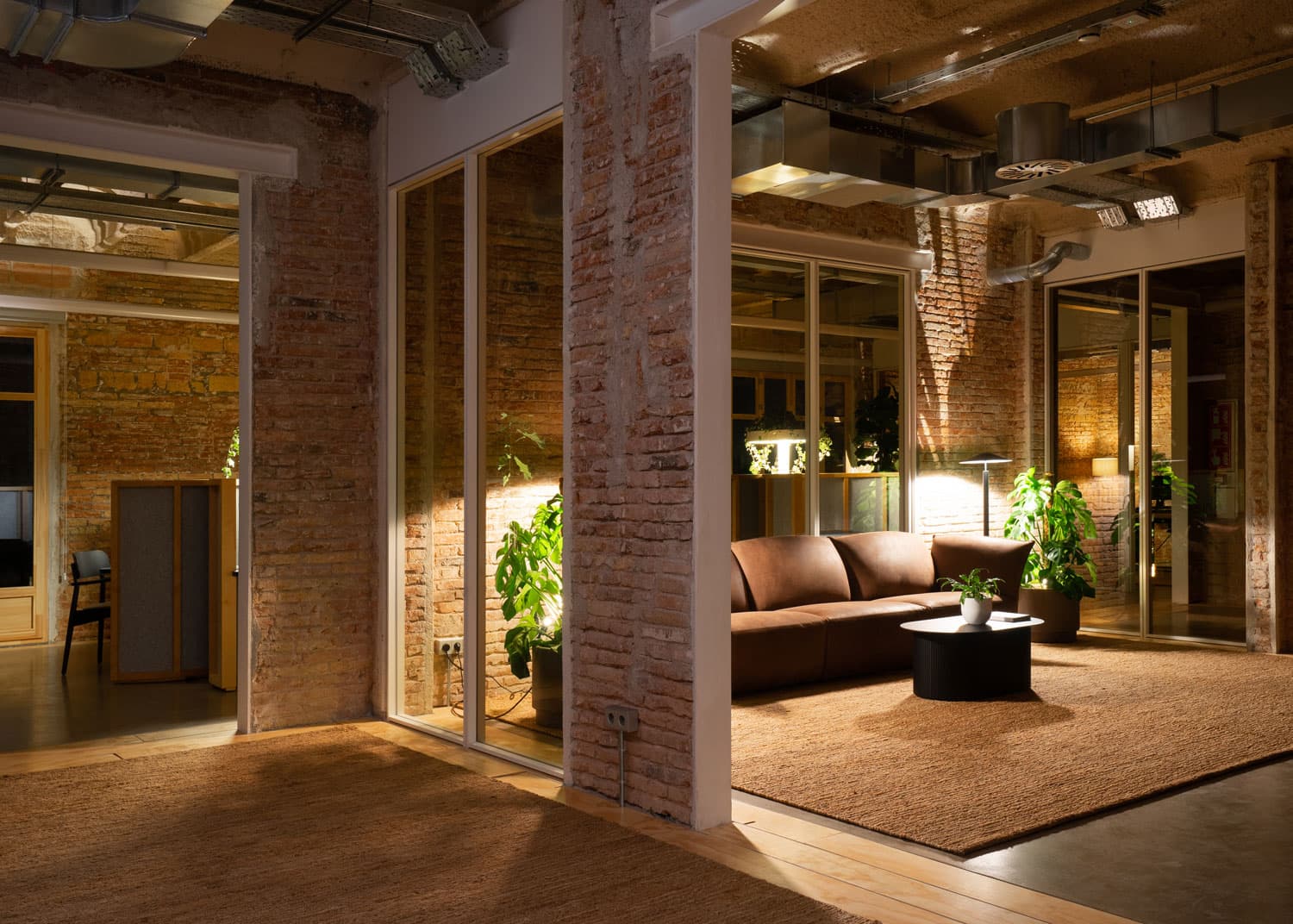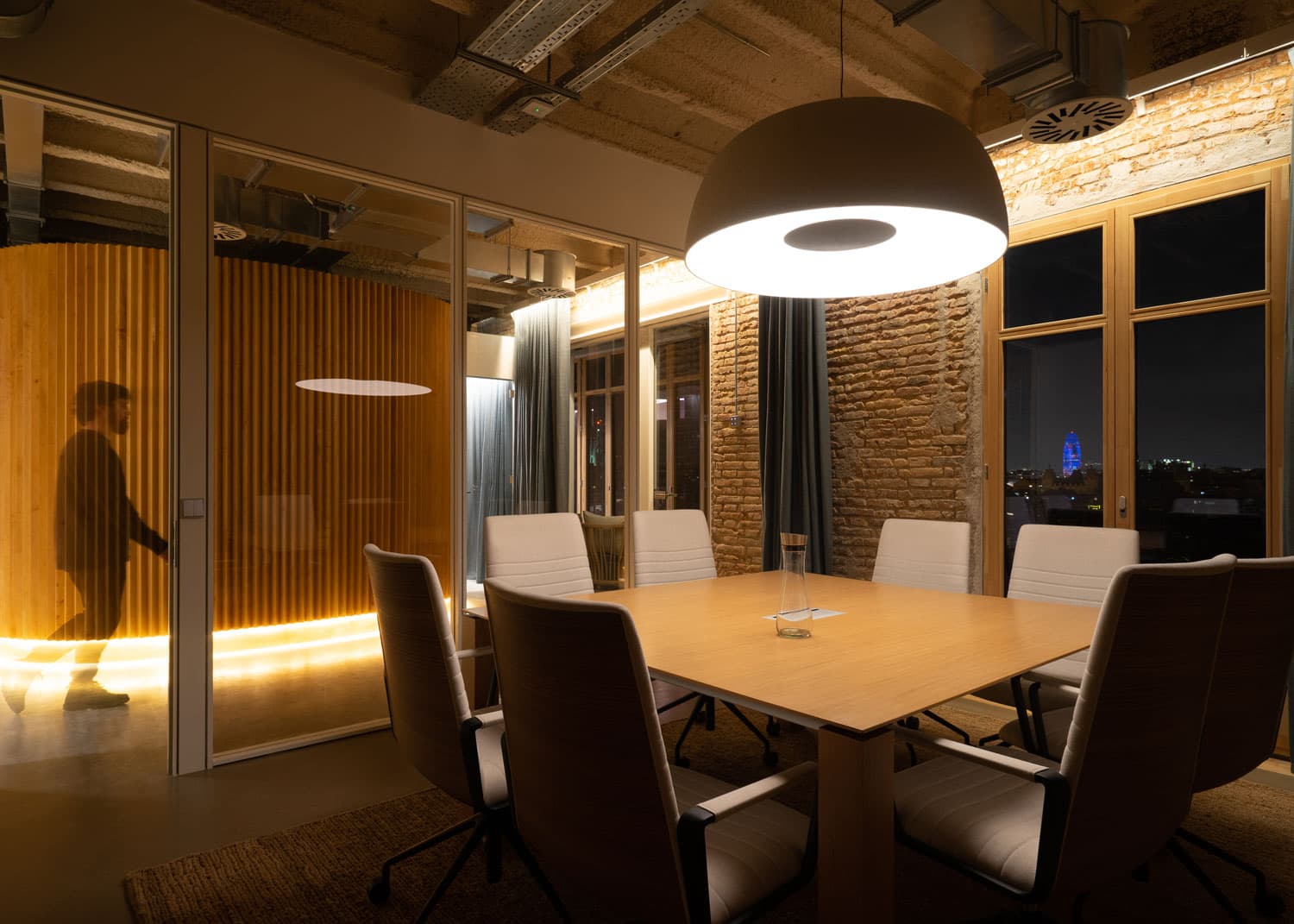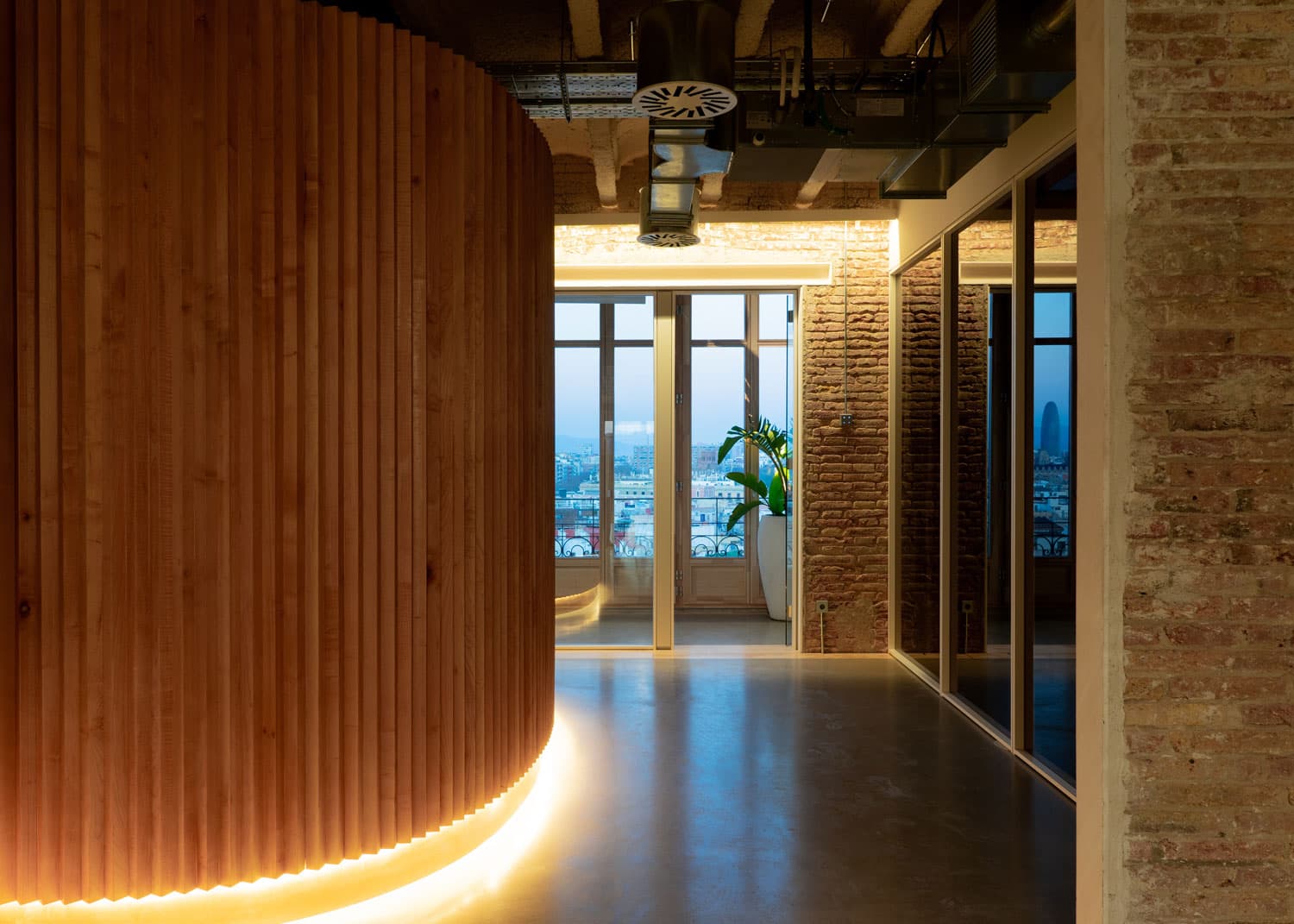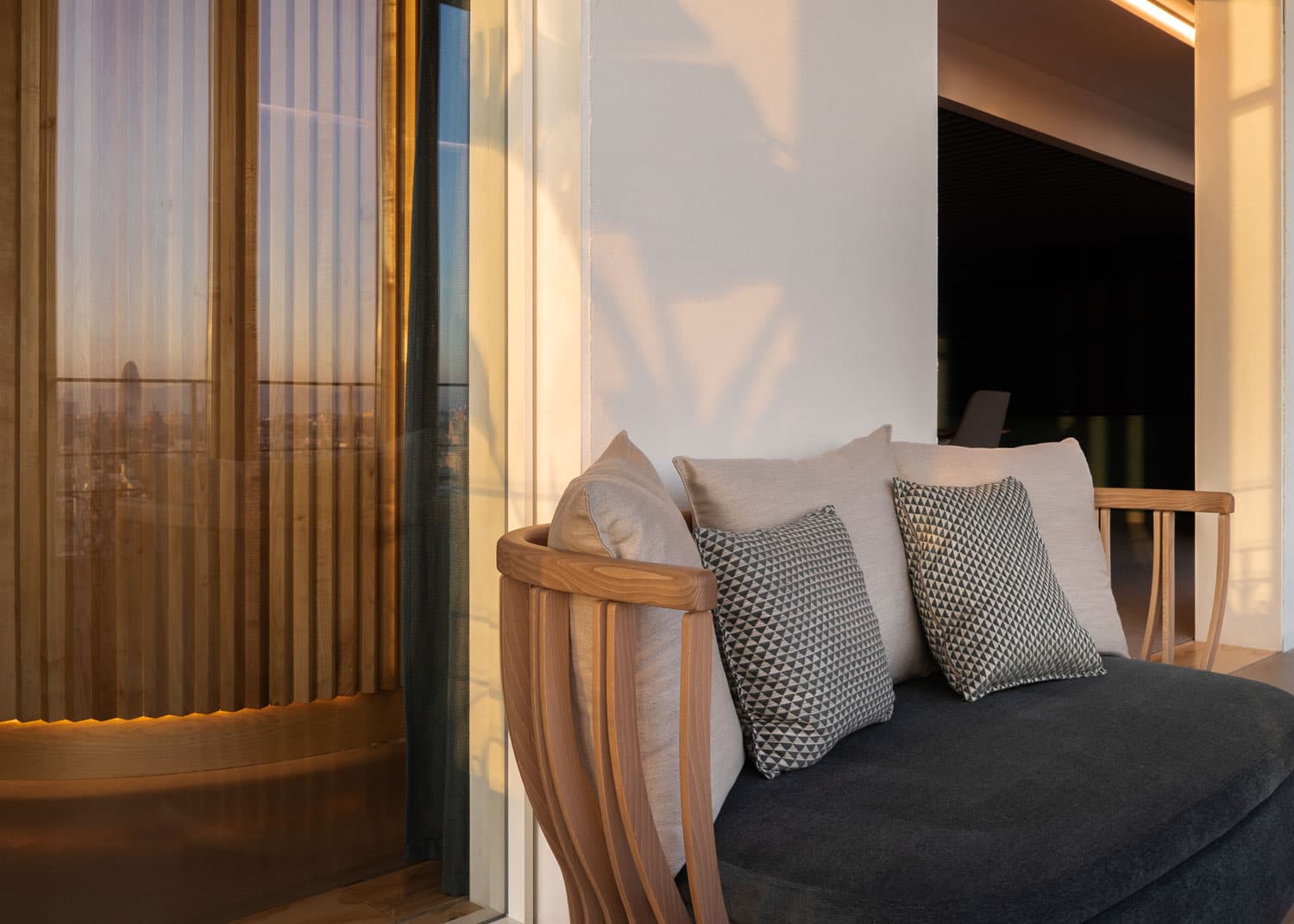 The headquarters of AsabysPartners has been designed with a pill-shaped volume that is both enclosed and self-contained within the building's architecture. However, it also opens onto the gallery to offer breathtaking views of the Born district and Barcelona's sea.
As a multinational and hybrid company, Asabys is equipped with state-of-the-art technology to meet its diverse needs. The office boasts the latest advancements to ensure seamless operations.
The large boardroom table, the centerpiece of the office, was custom-designed for this project. The table's unique handcrafted marquetry design is created by combining two types of wood, iroko and maple. Its surfboard-inspired design not only adds a playful touch but also serves as a clever play on words, as it is a surfboard for the boardroom.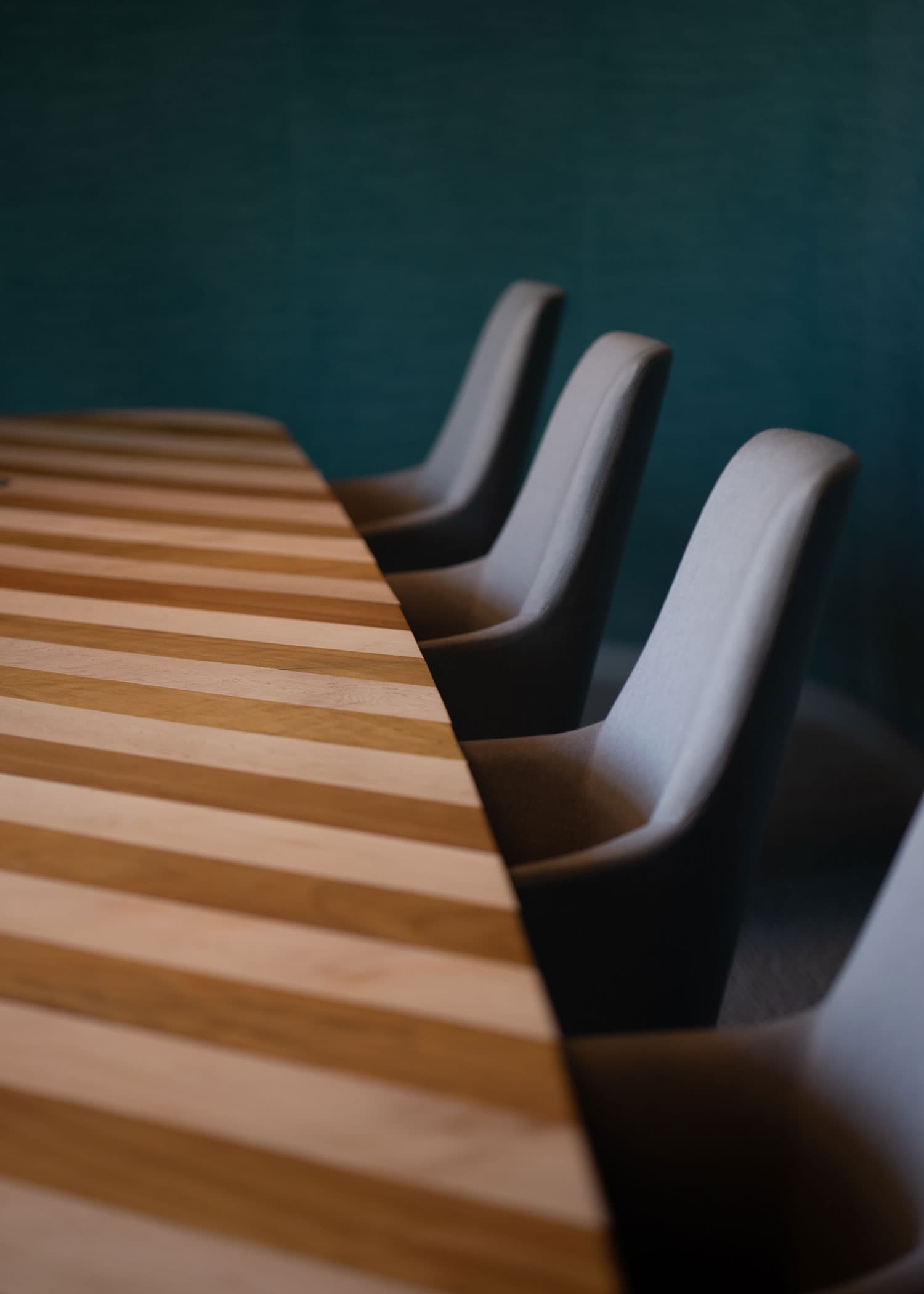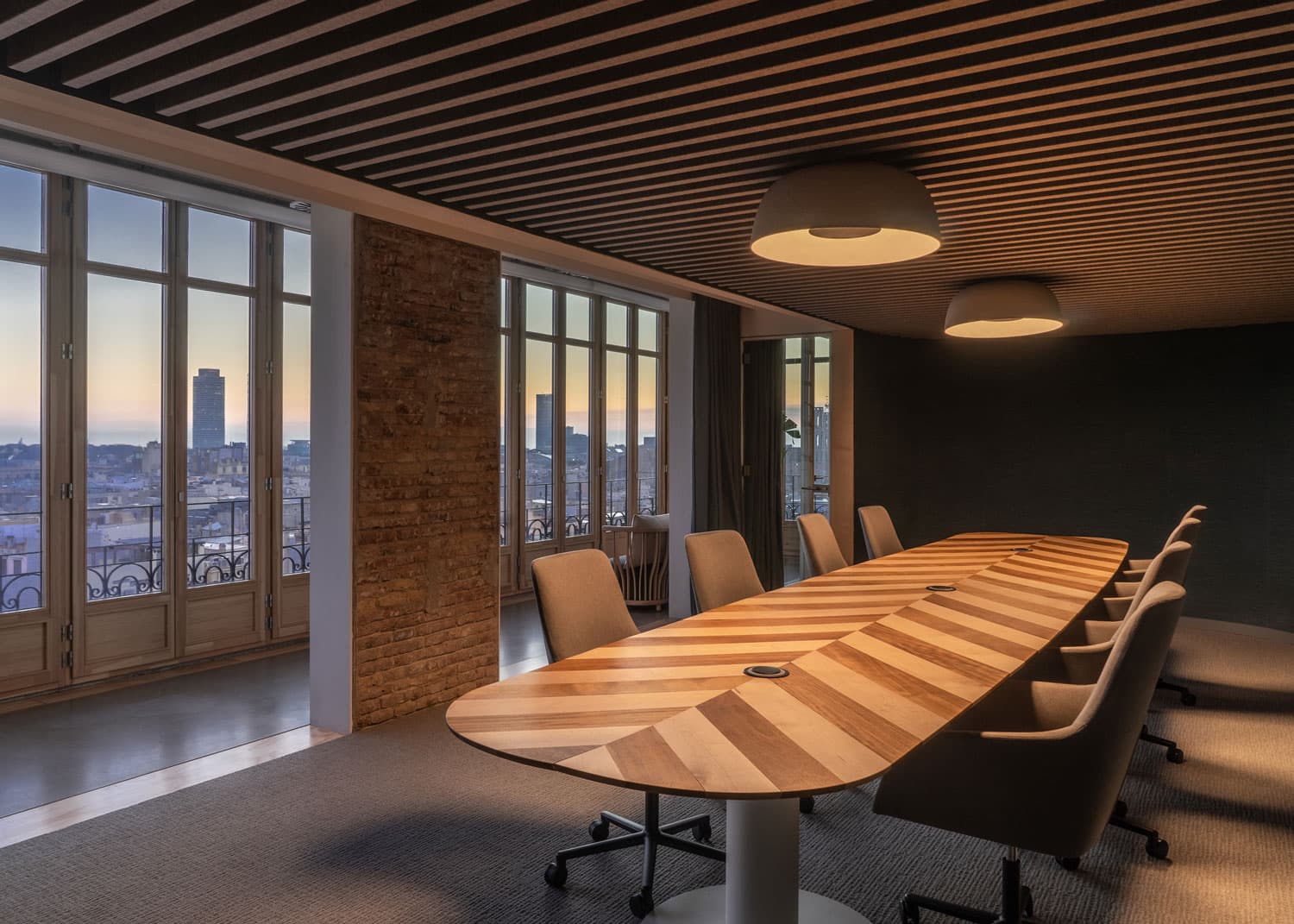 A semi-open space, it welcomes guests in an informal way and provides a relaxation area for the company's employees.
On the opposite side of the boardroom, you'll find the OpenSpace area. Custom-designed clover-shaped workstations made of sound-absorbing panels and maple wood offer protection and privacy for workers. The design is completed with planter lamps.
Strategically located on both sides of the Open Space, the closed partner offices provide privacy with gray glass. The use of maple wood is prominent in the boardroom, reception area, and open work area furniture. A counterpoint is provided by the bichromated iron veneer.