The transformation and adaptability of a living space
Project name
Barcelona Global
Functions
Interior Design, Concept, FF&E and Craft
Collaborations
Photography, Lagranja Design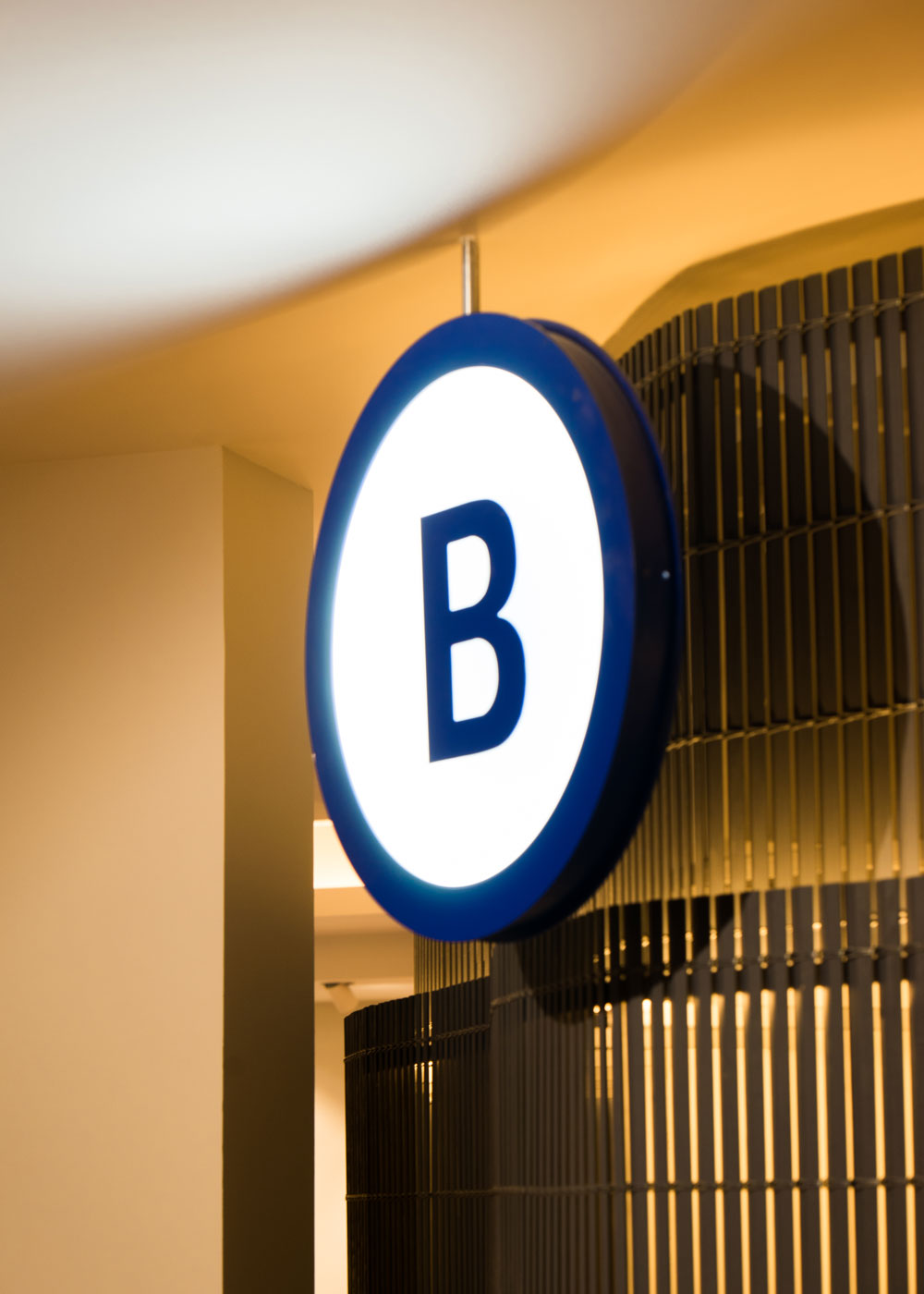 The heart of Barcelona Global's new offices.
The project focuses on making the most of natural light as a working area and on generating a central rounded room that divides the floor plan and is capable of generating various configurations for its different uses. The offices are spaces where the client needs to have meeting rooms, understood as spaces of various sizes depending on the occupation of the meeting.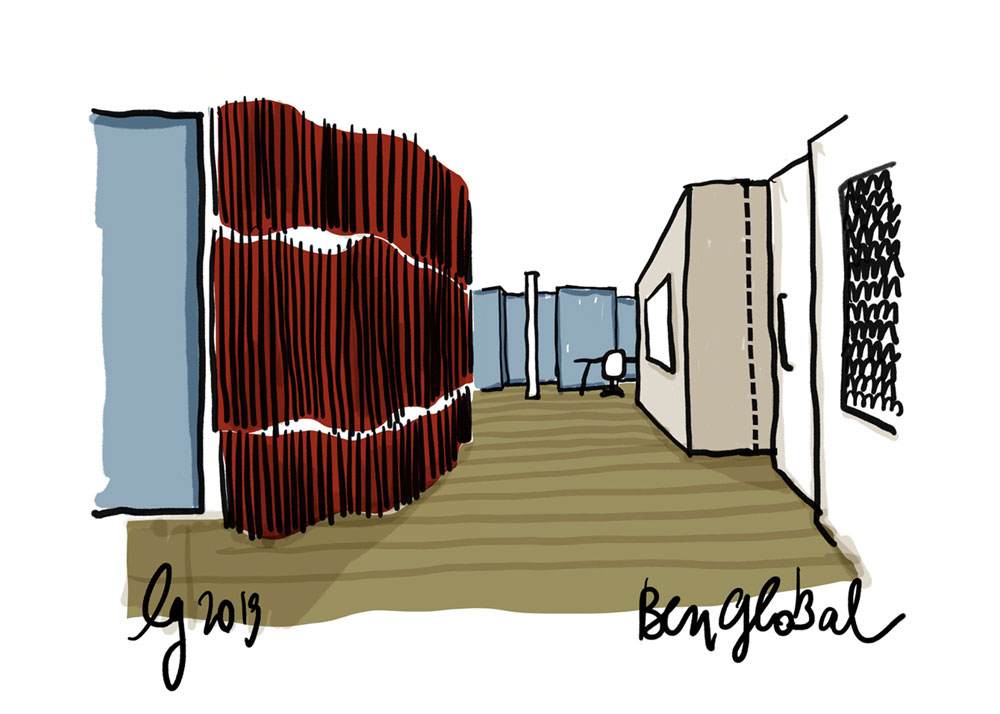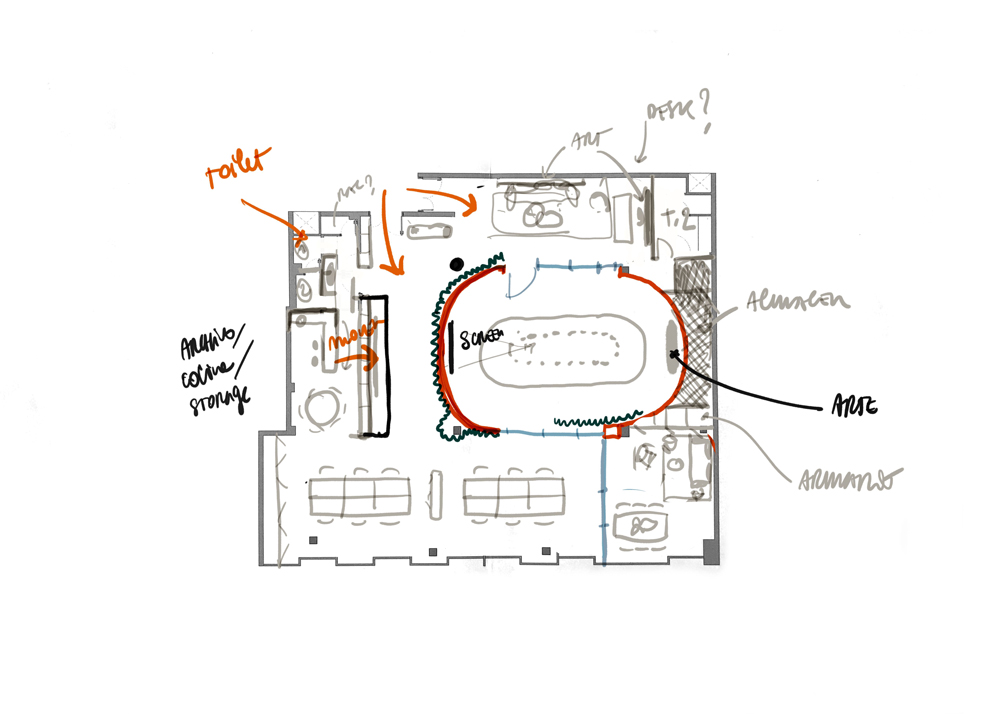 As a challenge, we proposed to generate a single space of more than 90m2 capable of adapting thanks to a system of curtains and tables, specially designed, in a room for 20 people, for 28 people or for a conference of up to 50 people.
To guarantee the comfort of such a busy room, a felt slatted ceiling was designed following the rounding of the room, which together with blue-green curtains and a sparkling carpet ensure both the acoustic and visual comfort of the space.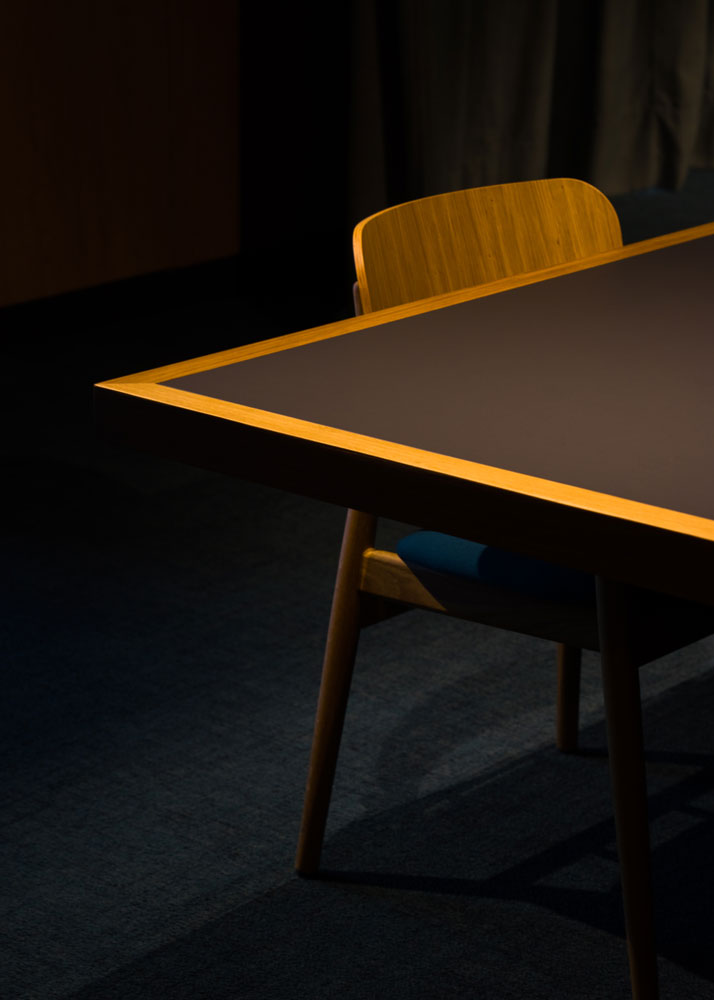 The office has two entrances, the client entrance that leads to a waiting room in front of the conference room and the main entrance, from where you only have a clear view of the space invaded by natural light from a glass facade. The sculptural wall of the meeting room made with a wavy structure of blue and backlit Barcelona blinds leads you to the work area.
The workspace is composed of two 4m long white tables and a 4.5m long wall table framed under a double height ceiling with the cassette floor exposed and painted in pearl grey, as well as, very punctual linear lighting on them that make the space a perfect place to work.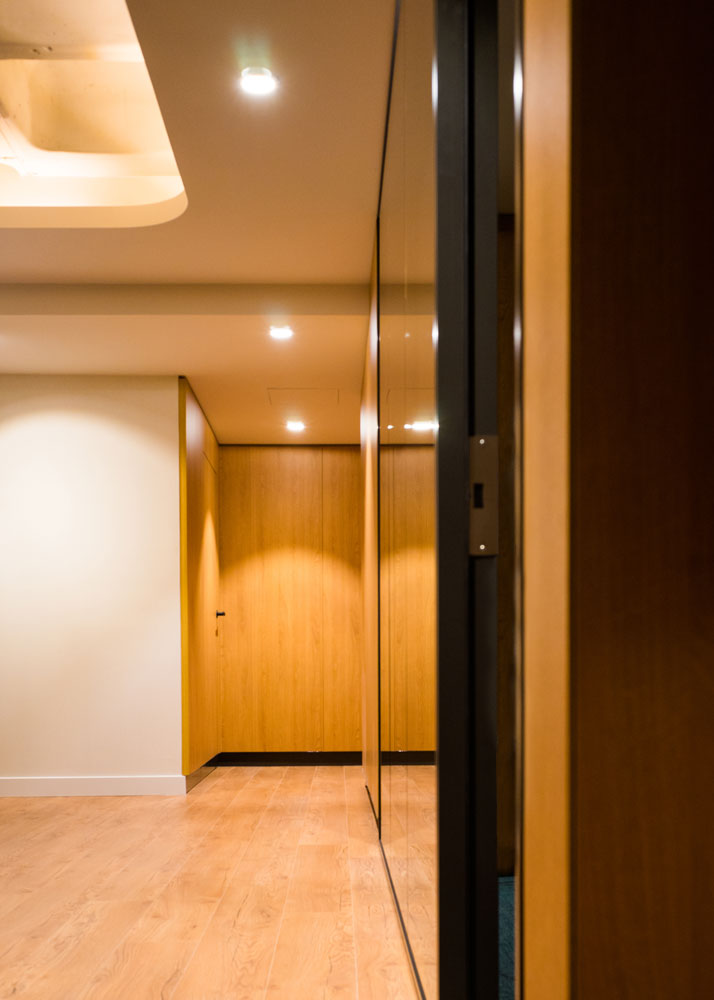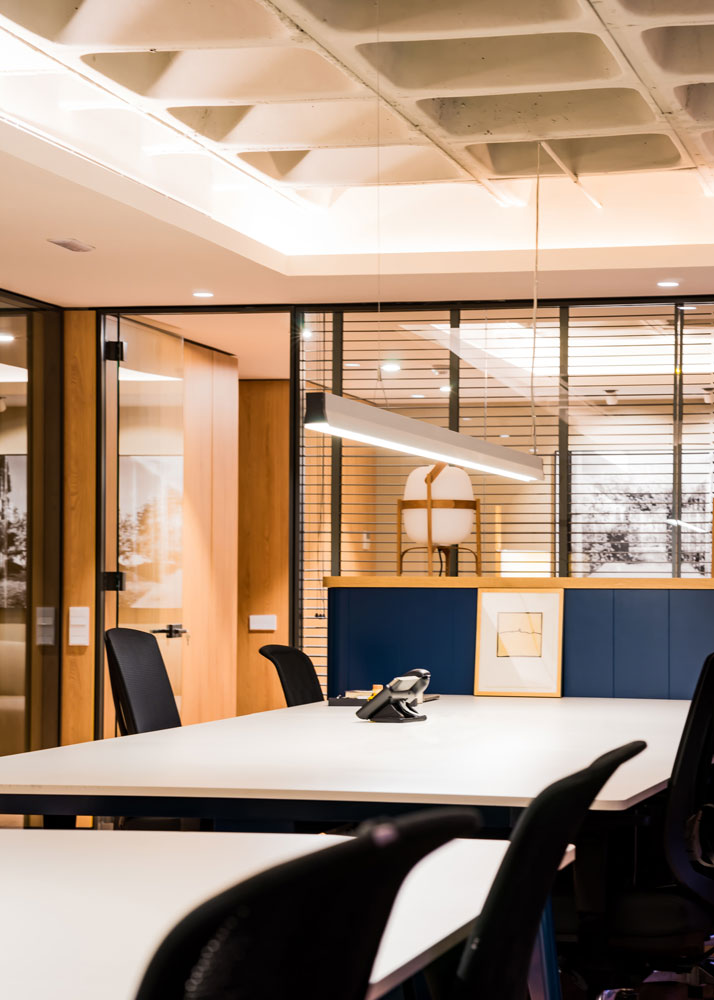 On the right hand side we leave behind a volume that includes the bathrooms and the kitchen/office separated from the workspace with a glass screen that lets natural light invade the whole space once again. And on the left hand side separated again with a glass screen with venetian blinds, we find the private office.
The office is characterized by an informal distribution of the Nest sofa and the basic chairs as well as by a steel table under a linear composition of the Santa & Cole's cirio lamp. The laminated oak parquet flooring throughout the office and the paneling on the wall are also the protagonists of the space providing warmth and comfort