Our first project in Asia
Project name
Madera Signature Suites
Client
Hip Shing Hong Group
Location
Kowloon, Hong Kong
Functions
Interior Design, Concept, FF&E and Craft
Collaborations
Photography © Andrew J. Loiterton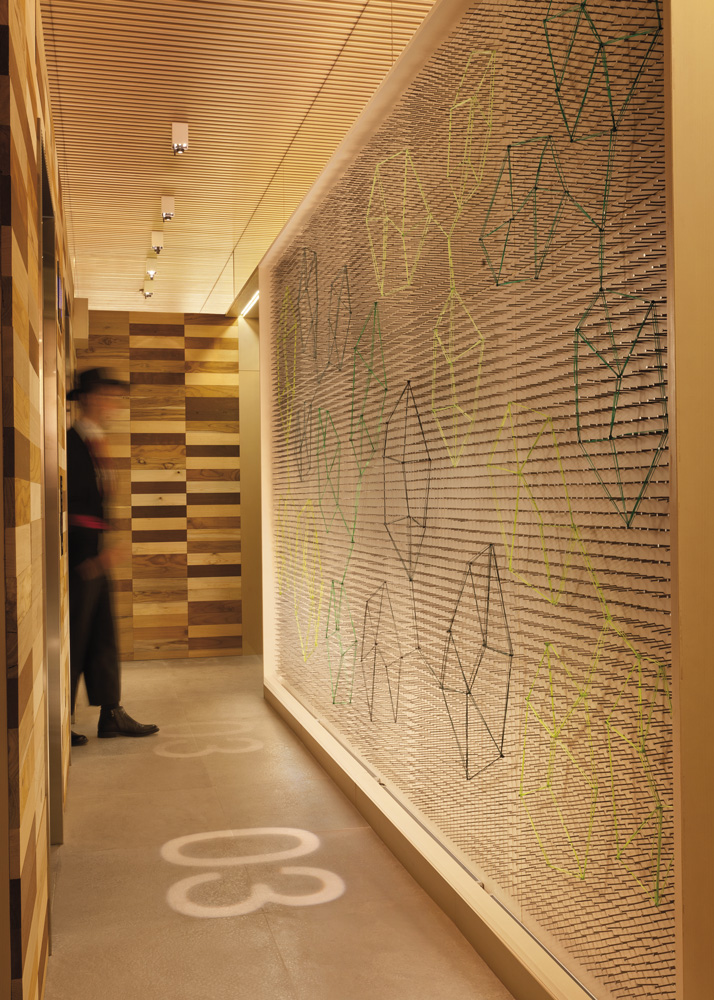 The top four floors of a new build hotel in Kowloon, a district in Hong Kong and probably the place with the highest population density in the planet. A hotel with a Spanish name that leaves little room for doubt. An oasis of calm and Mediterranean warmth hung sixty meters from the bustle of the street.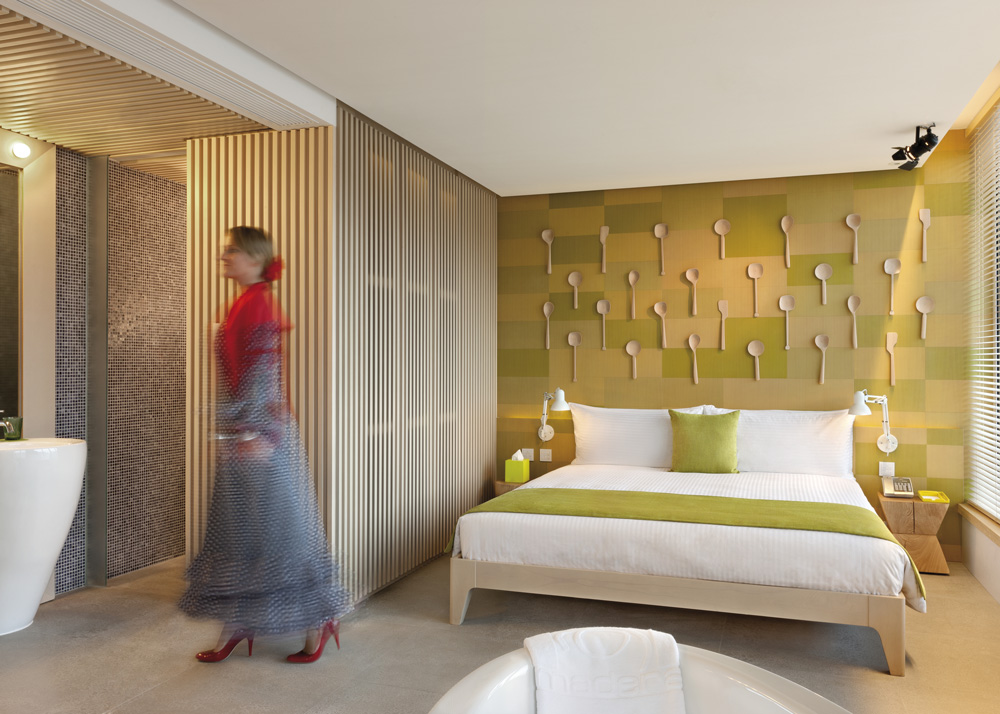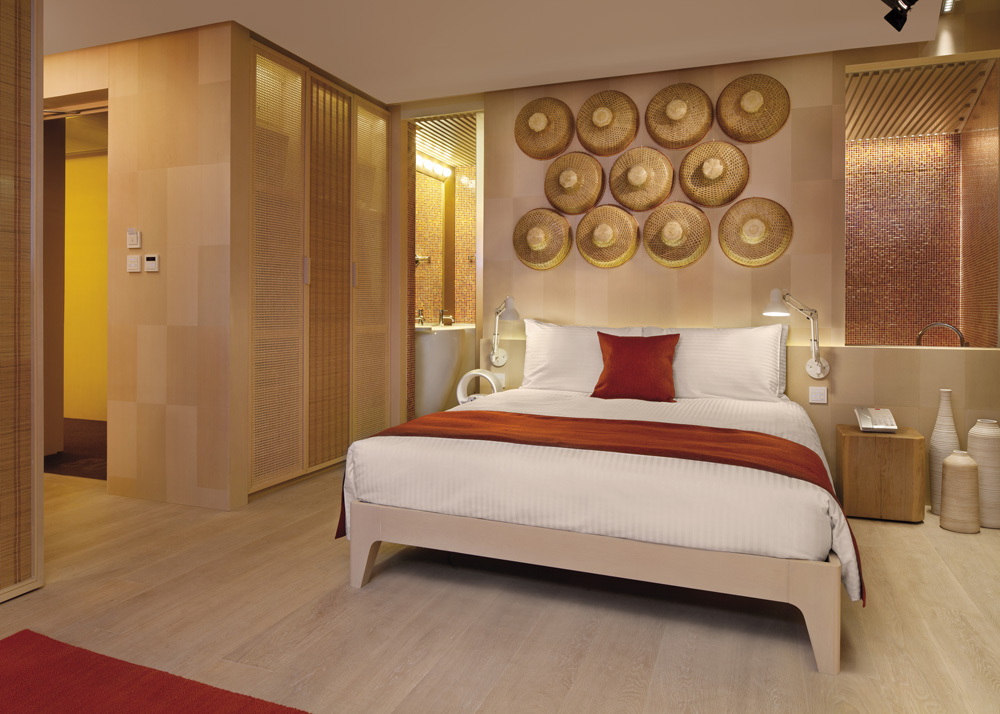 The hotel includes nine suites, each one unique, bespoke by Lagranja.
There are plenty of details made exclusively for this project: the nightstands sculpted from oak wood blocks, or the wooden spoons carved by hand that are both a decorative element and a gift the guests can take home.
The walls of the corridors are big lamps, the gym is at the same time ironic and funny.