Tucked away in the region of Garraf
Functions
Interior Design, Concept, Craft & Decoration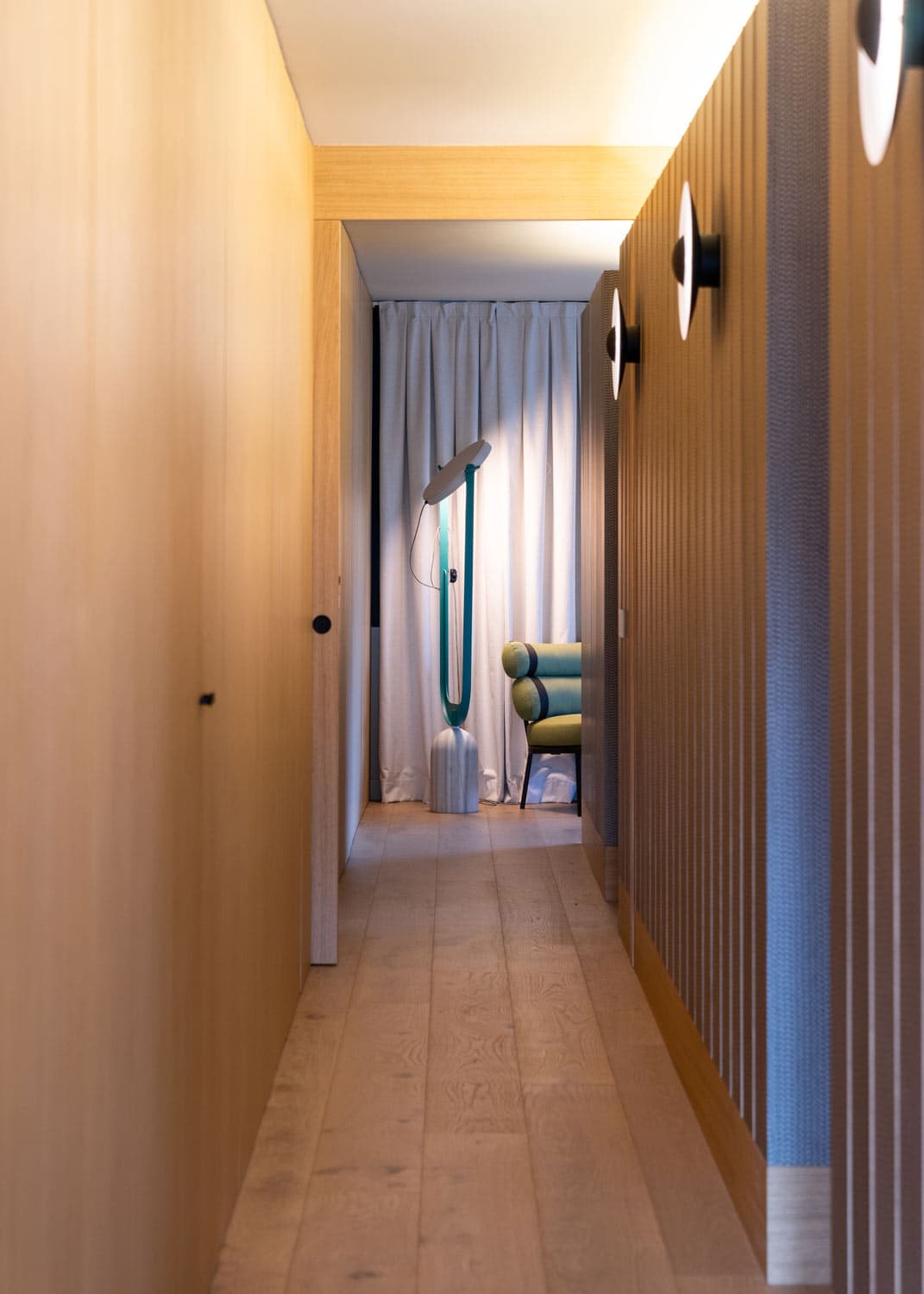 Tucked away in the region of Garraf, Catalonia, is the latest project of Lagranja Design, the complete renovation of a large house with enviable views. A comfortable and cheerful space for a young couple with a daughter.
The house is distributed over three floors and a large terraced outdoor area with pool, lounge and a green plot with a rich vegetation that embraces and protects from view.
The heart of the house is an L-shaped sofa that welcomes the spacious living room of the house. The natural oak wood, very present throughout the interior, is mixed with elements of furniture and decoration in bluish and reddish colors that provide that casual quality, so characteristic in Lagranja's projects.
A necessary requirement on the part of the client – in this post Covid world in which we all live – was the fitting out of two offices spread throughout the house. Looking for the greatest comfort and tranquility for the two owners, two spaces disconnected from the outside world were designed, one located at the end of the courtyard between trees and vegetation and the other, on the third floor of the house, with a terrace and beautiful sea views.
The children's playroom, the sauna and the small wine cellar round off this project that we hope M&M can enjoy to the fullest.